CHERRY
(directors: Anthony and Joe Russo; screenwriters: Angela Russo-Otstot, Jessica Goldberg, based on the novel by Nico Walker; cinematographer: Newton Thomas Sigel; editor: Jeff Groth; music: Henry Jackman; cast: Tom Holland (Cherry), Ciara Bravo (Emily), Jack Reynor (Pills & Coke), Michael Rispoli (Tommy), Jeff Wahlberg (Jimenez), Forrest Goodluck (James Lightfoot), Michael Gandolfini (Cousin Joe); Runtime: 149; MPAA Rating: R; producers: Jake Aust, Chris Castaldi, Jonathan Gray, Mike Larocca, John Parker, Matthew Rhodes; Kasbah Films/Apple TV+; 2021)
"The predictable story is a downer."
Reviewed by Dennis Schwartz

The brothers Anthony and Joe Russo are the team behind several Marvel "Avengers" movies. The Cleveland raised siblings direct this overlong, heavy-handed, social issues film, which is a most familiar story that is done by them in a most unappealing bleak way. The screenwriters are Angela Russo-Otstot (the filmmaker's sister) and Jessica Goldberg, who tell their tragic story mainly through flashback and fictionalize it at their pleasure. The writers more than the directors are responsible for this misfire, as their screenplay is far from a cherry.

"Cherry" is based on the semi-autobiographical novel by Nico Walker, about a young man from Cleveland, Cherry (Tom Holland, the Brit actor, a former Spider-Man), who enlists in the Army as a medic and leaves with a bad case of post-traumatic stress syndrome after spending a few tours on combat medic duty in Iraq. At home he's a bartender, who gets by on his prescribed meds. When his oxycodone runs out, he starts doing heroin. When no heroin is available, he starts robbing banks (ones with comical generic names) with his then drug addicted girl friend (later his wife), Emily (Ciara Bravo), to get the bread to buy the H.

It's a grim descent into hell, stylized by such techniques as freeze frames, swooping drone and slow-motion shots, and also has excellent war footage in Iraq. The songs throughout by Van Morrison were terrific as appropriate mood setters and the photography of Newton Thomas Sigel makes it a visually satisfying film. But the predictable story is a downer even if it's a painfully real American tragedy.

Holland's gritty performance is for real, as he makes us understand the inner suffering he's going through. My question about his tale of woe, is that if he didn't join the Army when his college girl dumped him by transferring to an out of town college, would his addiction problems still have surfaced if he was on a different path? The film hints he would have still been an addict. It suggests he has trouble facing difficult situations he can't control and cracks easily, displaying a personality typical of many addicts.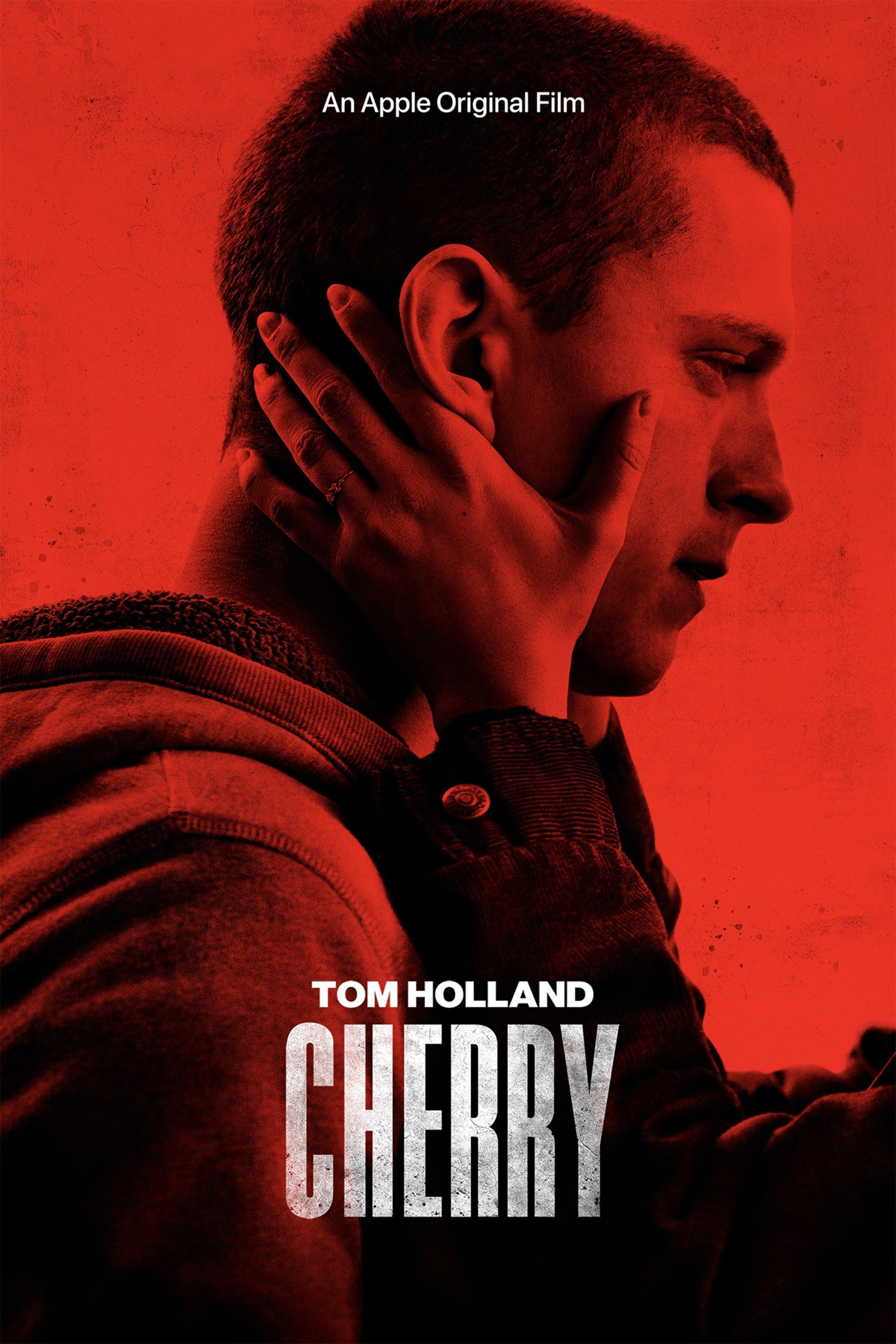 REVIEWED ON 3/9/2021  GRADE: C+