RED SNOW
(director/writer/editor: Sean Nichols Lynch; cinematographer: Gavin B. Murray; music: Timothy Lynch; cast: Dennice Crispola (Olivia), Nico Bellamy (Luke), Vernon Wells (Julius King), Laura Kennon (Jackie), Alan Lee Silva (Brock), Edward Ewell (Simon), Olivia Pintz (Amy); Runtime: 80; MPAA Rating: NR; producer;Alrik Bursell: 4Digital Media release; 2021)
"A holiday gift for vampire lovers who can't get enough of these bloody films no matter how far they go off the reservation."
Reviewed by Dennis Schwartz

A low-budget Christmas time vampire comedy directed and written by Sean Nichols Lynch("Prep School"), that's a holiday gift for vampire lovers who can't get enough of these bloody films no matter how far they go off the reservation.

Olivia (Dennice Cisneros) is the suffering from a writer's block writer of vampire romance novels, who is still waiting to write a successful vampire novel. She is working on a new one set in Romania when staying over for the Christmas holidays in her dead mom's isolated log cabin at Lake Tahoe. One night an injured bat crashes into her front door. She thereby takes the bat inside to patch up the injuries and lets it rest overnight in her garage.

The next morning Private Investigator Julius King (Vernon Wells), a vampire hunter, knocks on her door coyly asking her questions if she spotted any suspicious strangers around recently. She as quickly as she can gets rid of him, and when she goes to her garage after he leaves finds that the bat has turned into a naked man named Luke (Nico Bellamy), who is obviously a vampire. The nice person writer tries to determine if Luke can be trusted to stay and if she can use this oddity as new material to finish her book.

She relaxes when Luke is friendly and helpful, and volunteers to give her inside info into the vampire world. He tells her: vampires could care less about their former human lives; Romania sucks, as most vampires prefer exciting places like Las Vegas; and when trying to blend in to their surroundings prefer using ordinary local names.

The two actors have a good chemistry together, and are wonderful at the breezy scenes and also at the later required heavier scenes.
 
Laura Kennon impresses as an evil vampire. The production values are fine. But the problem becomes that the clever script stops being clever as it runs out of ideas, and the film seems as if it had the life sucked out of it. Though it couldn't sustain its early pace or give me any scares, I still got enough enjoyment out of it.

It screened at this year's Frightfest.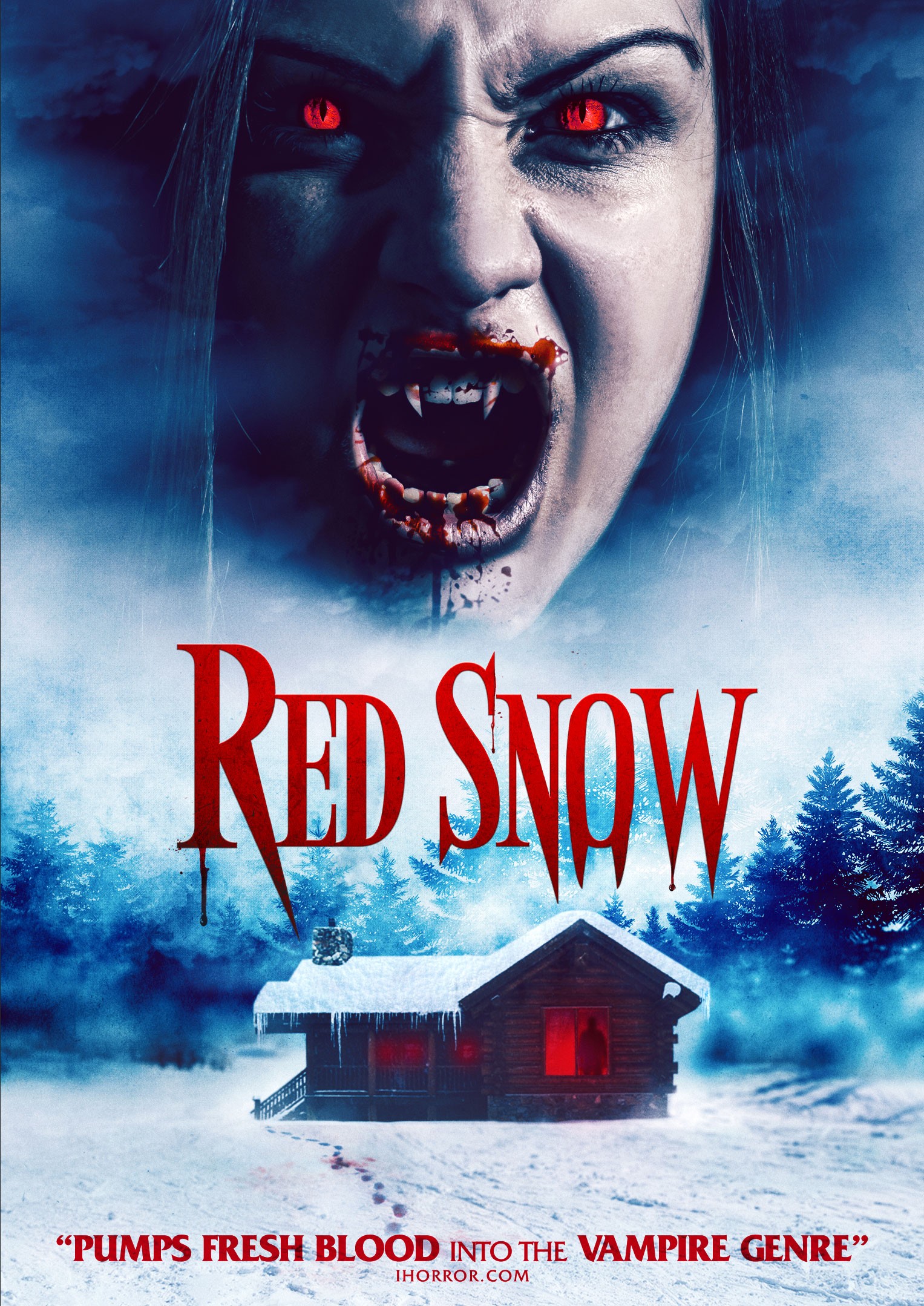 REVIEWED ON 12/25/2021 GRADE: B-