CASTLE ON THE HUDSON
(director: Anatole Litvak; screenwriters: Seton I. Miller, Brown Holmes, Courtney Terrett/based on the book by Warden Lewis E. Lawes and on the 1933 film 20,000 Years in Sing Sing; cinematographer: Arthur Edeson; editor: Thomas Richards; music: Adolph Deutsch; cast: John Garfield(Tommy Gordon), Ann Sheridan (Kay Manners), Pat O'Brien (Prison Warden Walter Long), Jerome Cowan (Ed Crowley), Burgess Meredith (Steve Rockford), Henry O'Neill (District Attorney), John Litel (Prison Chaplain), Robert Strange (Joe Morris), Billy Wayne (Pete), Margot Stevenson (Ann Rockford), Guinn "Big Boy" Williams (Mike Cagle), Willard Robertson (Detective Ragan), Barbara Pepper (Goldie); Runtime: 76; MPAA Rating: NR; producers;Anatole Litvak/Samuel Bischoff: WB Archive Collection; 1940-B/W)
"A needless remake of 20,000 Years in Sing Sing."
Reviewed by Dennis Schwartz

The born in Kiev, Ukraine veteran Hollywood studio filmmaker Anatole Litvak ("Anastasia"/"The Night of the Generals") adequately directs this out-dated crime drama. It's written by Seton I. Miller, Brown Holmes, and Courtney Terrett, with dialogue that seems absurd for today's prison pictures. They base their heart-bleeding liberal screenplay on the book by Warden Lewis E. Lawes. It's a needless remake of 20,000 Years in Sing Sing (1933), modernizing it but keeping it gloomy and only marginally better, An energized John Garfield in the tough-guy, smart-aleck, gangster role previously played with vinegar by Spencer Tracy, excels. It has the former Group Theatre actor from NYC reluctantly appearing in another prison picture from Warners and not liking it, but taking the typecast criminal part after they promised not to change the ending where his character gets the electric chair for the murder of his lawyer that was committed by his girlfriend Kay Manners (Ann Sheridan).

Tommy Gordon (John Garfield) is this obnoxious, egotistical, snarling Manhattan gangster, who gets a 5 to 30 year sentence for an armed robbery of a jewelry store and is sent to Sing Sing (the 'Castle on the Hudson,' located in Ossining, NY). He goes nutso when his shady politically connected lawyer Crowley (Jerome Cowan) fails to get him quickly released as promised, as he's confronted by an honest reform-minded warden played by Pat O'Brien, who can't be bribed (as if O'Brien's still a priest in one of those sentimental Bing Crosby films).

Realizing he'll be in prison for a long time, Gordon plans an escape with another prisoner (Burgess Meredith), but at the last minute changes his mind because he's superstitious about doing robberies on Saturday, a day he considers to be unlucky for him.

When Gordon falls in line with the prison routines and causes no more trouble, and Kay jumps out of a moving car trying to avoid his crooked lawyer's advances and is hospitalized in critical condition, the warden rewards the good behaving Gordon with a day's furlough, on the honor system, to visit Kay.

I confess I didn't think much of the film, but I'm a fan of Garfield and his fiery performance makes the film watchable despite all its drawbacks.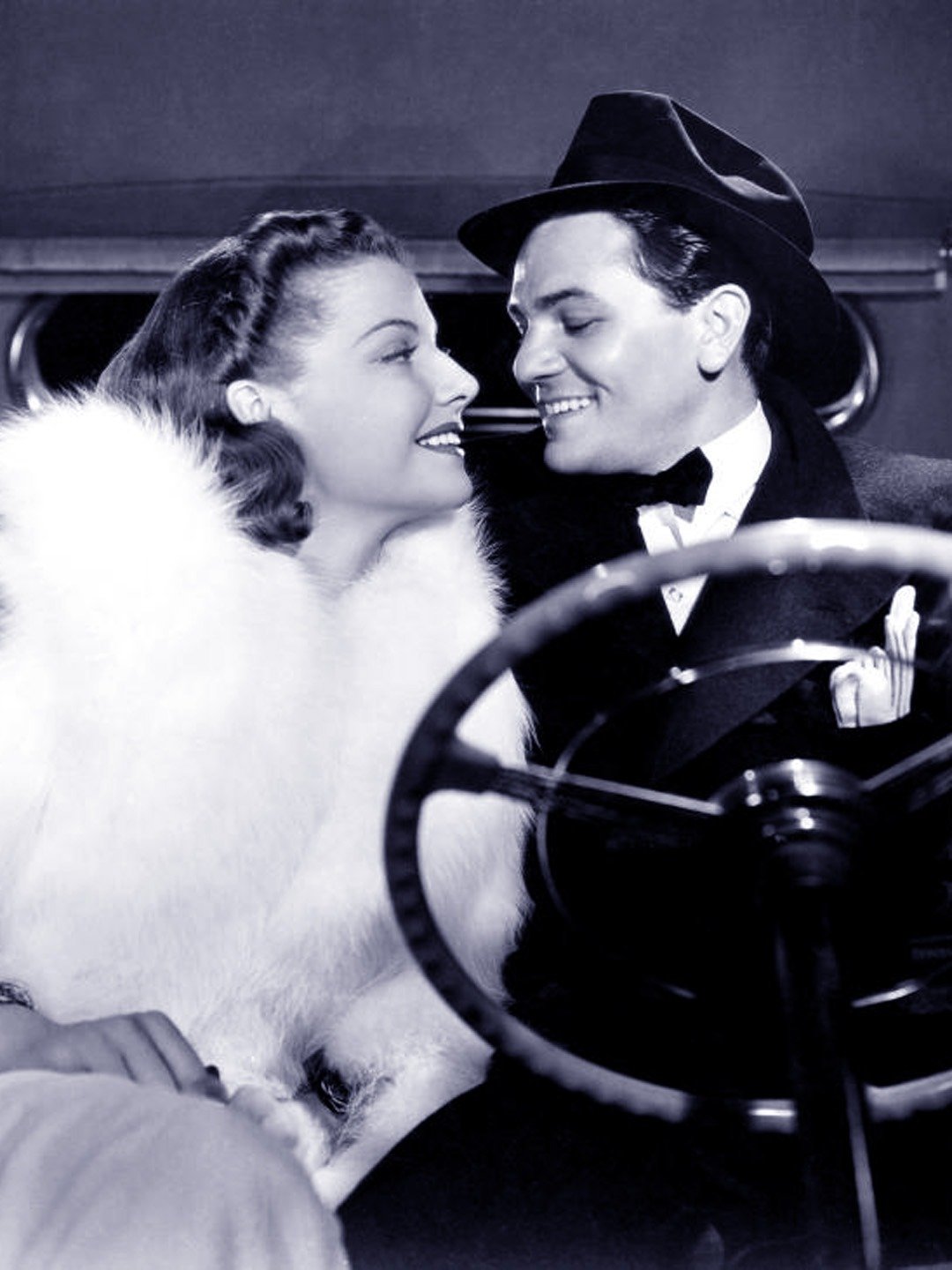 REVIEWED ON 2/22/2022 GRADE: B-