CARD COUNTER, THE
(director/writer:Paul Schrader;  cinematographer: Alexander Dynan; editor: Benjamin Rodriguez Jr.; music: Robert Levon Been/ Giancarlo Vulcano; cast: Willem Dafoe(Major John Gordo), Oscar Isaac (William Tell), Tye Sheridan (Cirk Baufort), Tiffany Haddish (La Linda), Alexander Barbara (MR. USA), Bobby C King (Slippery Joe), Kat Baker (), Bryan Truong (Minnesota), Dylan Flashner (Sgt. Hoskins); Runtime: 109; MPAA Rating: R; producers; Braxton Pope, Lauren Mann, David M. Wulf: Focus Features; 2021)
Bleak drama on redemption for tormented lost souls.
Reviewed by Dennis Schwartz 

A Paul Schrader ("First Reformed"/"Dog Eat Dog") bleak drama on redemption for tormented lost souls is a slow-burn revenge noir film.

Its central character is an intense former soldier now a drifter, working the Midwest circuits, named William Tell (Oscar Isaac), who goes by an alias, as he spends his life driving from one casino to the next. He earns his living gambling, and gets by counting cards–which is illegal in the casinos.

Tell's routine is to book a motel room and conduct what appears to be a weird purification ritual, as he removes from his room such things as paintings and wraps in white sheets all the furniture and lamps. The strange dude, perhaps meant to be the slippery conscience of a troubled nation, sits alone in the dark and compulsively writes things down while nursing an alcohol beverage.

Tell meets the directionless and angry young schlubby Cirk (Tye Sheridan), who dresses casually in t-shirts. Cirk doesn't know it, but his father was in the military with Tell, and both men were among the guard soldiers imprisoned who tortured prisoners at Abu Ghraib. Most folks after seeing photos of the torturer may ask "What makes a person behave so inhumanely?"  Tell tries to answer that question in his own way.

Tell was made a monster torturer when manipulated by the menacing sleaze-ball, the military interrogator, Major John Gordo (Willem Dafoe), who is damaged goods, still haunted by his terrible military experience. He tries to find peace of mind as a professional poker player while trying to put the past out of his mind.

While Tell shows no anger toward Gordo, Cirk does. He blames the self-righteous Gordo for his father's disgrace and schemes to kill him after spotting him in the casino, and asks Tell for his help.

Tell decides the only way he can help the confused kid is to get him through his gambling activities enough money so he can pay off his debts and try to persuade him it's not worth it to kill Gordo. By doing this good deed, Tell believes he can find some partial redemption for his inhuman activities in the prison camp.

Tell makes contact with La Linda (Tiffany Haddish, a comedian). She works with a group of gamblers backed by investors, and she gets Tell into a number of high-stakes poker games. Meanwhile a romance builds between Tell and La Linda, humanizing him. Though Tell and Cirk bond, the kid still wants his revenge.

The film's pleasure is not necessarily in its almost implausible story, but in watching Isaac give one of cinema's better performances, as he conveys things through his body language even more than through his words. As the film bets on the glimmer of hope it shows to get salvation, even if the chance is that nothing can go right for the haunted men.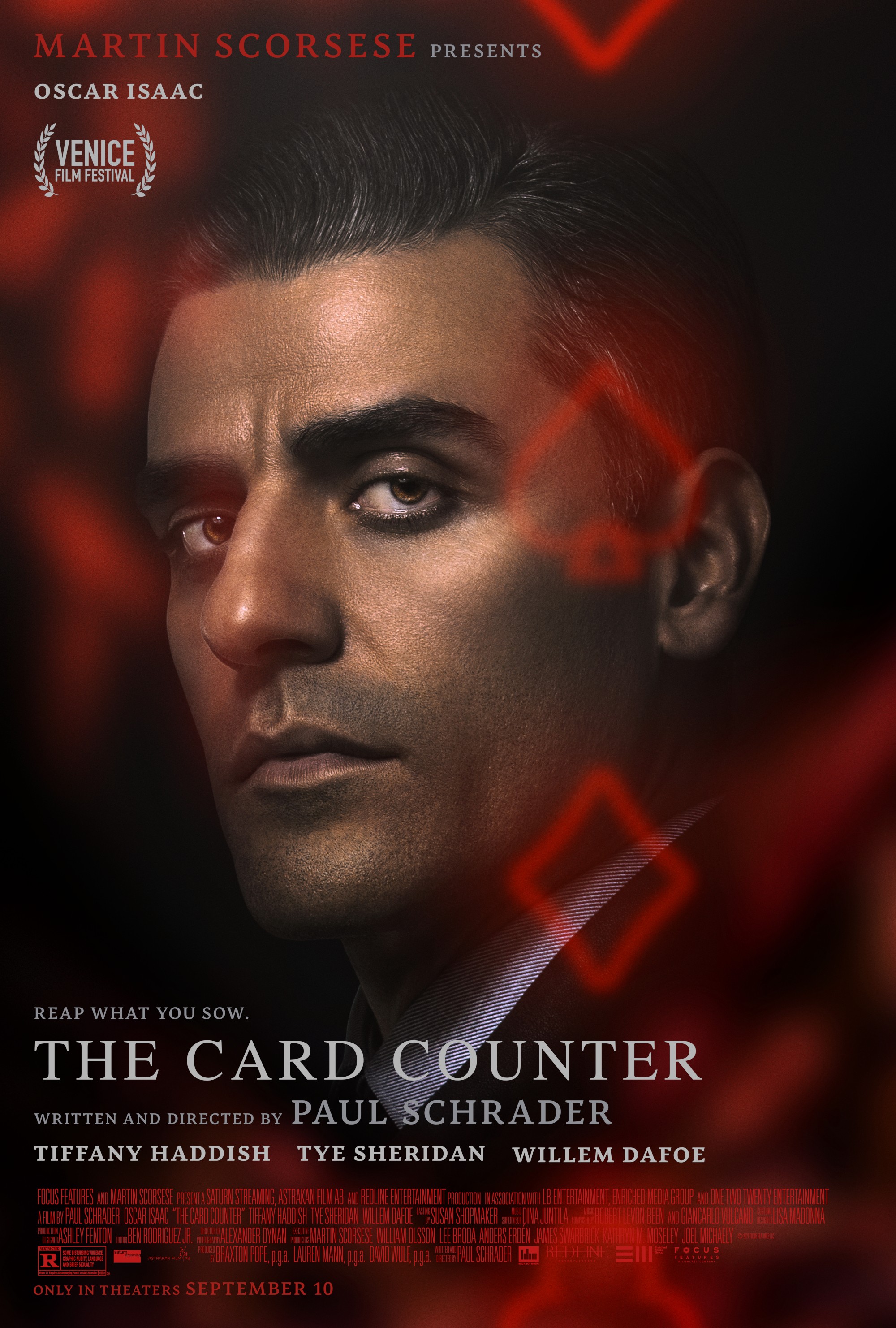 REVIEWED ON 9/10/2021 GRADE: B+