BWANA DEVIL
(director/writer: Arch Oboler; screenwriter: Robert Clampett; cinematographer: Joseph F. Biroc; editor: John Hoffman; music: Gordon Jenkins; cast: Robert Stack (Bob Hayward), Barbara Britton (Alice Hayward), Nigel Bruce (Dr. Angus McLean), Ramsay Hill (Major Parkhurst), Paul McVey (Commissioner), John Dodsworth (Sir William Drayton), Pat O'Moore (Allinger), Hope Miller (Portuguese girl); Runtime: 79; MPAA Rating: NR; producers: Robert Clampett/Arch Oboler; Gulu Productions/United Artists; 1952-in 3D)
"It will be remembered as the first full-length film in 3-D, otherwise deserves to be forgotten."
Reviewed by Dennis Schwartz

Mediocre American filmmaker Arch Oboler("The Bubble"/" The Twonky") struck box office gold with this novelty 3-D adventure story despite putting out there such a stinker of a story. It will be remembered as the first full-length film in 3-D, otherwise deserves to be forgotten. Bwana Devil was the first American feature film that used Polaroid's dual-projector 3D system (using polaroid lenses when viewing). It should be noted that screenwriter Robert Clampett directed the Time for Beany sequence.

At the turn of last century two man-eating lions (called bwanas by the natives) threaten the railroad in East Kenya, Africa, as they kill the workers and put a halt to building the railroad line.The railroad sends in the English engineer, Jock Howard (Robert Stack) to kill the beasts. He must put up with the natives' belief that the lions are supernatural devils. He eventually kills them, but not before blood has been spilled.

Everything about it is inept but for its 3-D. The publicity department promoted it using the slogan "A Lion in Your Lap!".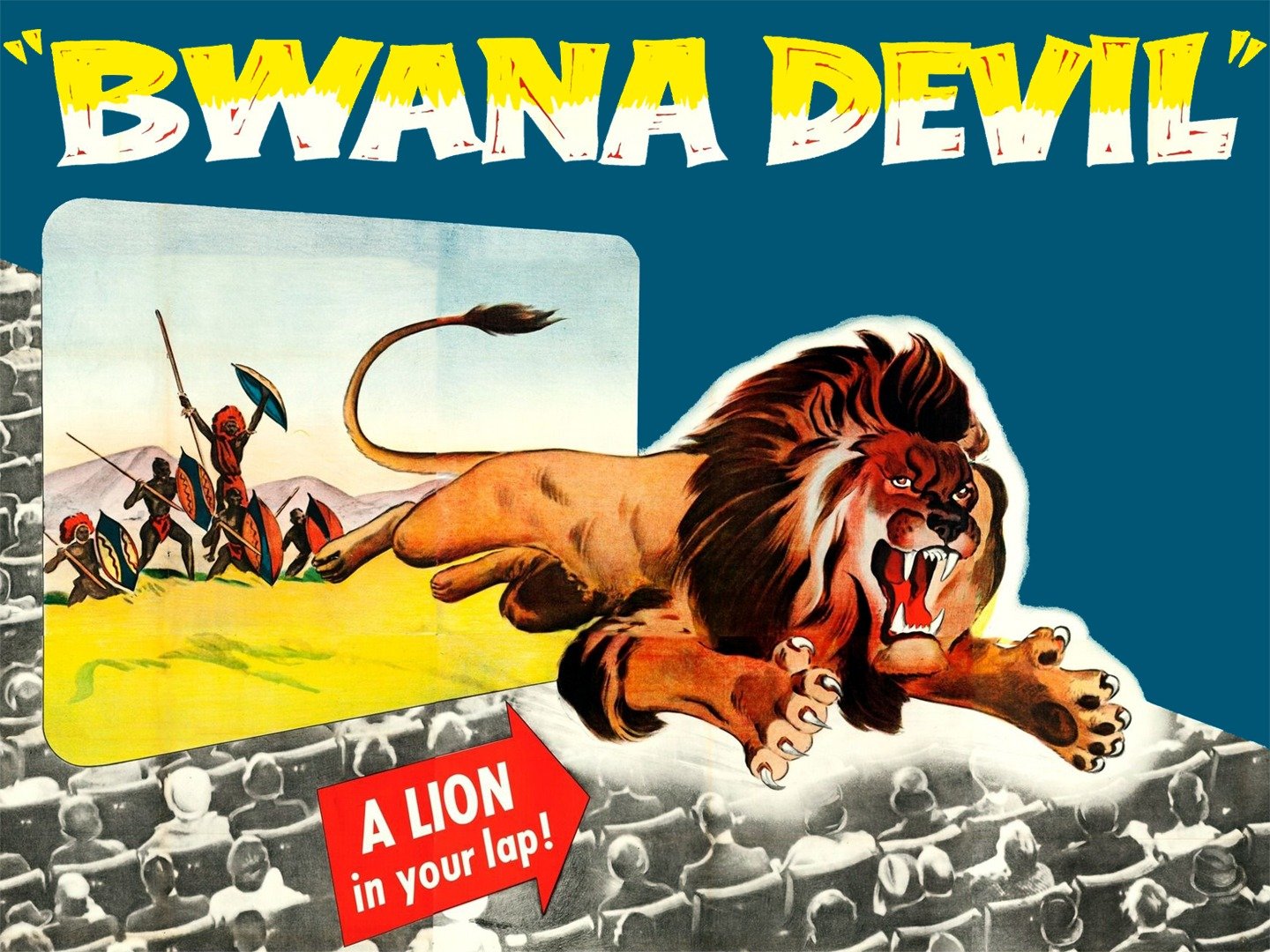 REVIEWED ON 4/22/2021 GRADE: C+