BRUISED
(director: Halle Berry; screenwriter: Michelle Rosenfarb; cinematographer: Frank G. DeMarco; editors: Terilyn A. Shropshire/ Jacob Craycroft; music: ASKA; cast: Halle Berry (Jackie Justice), Sheila Atim (Buddhakan), Adan Canto (Desi), Stephen McKinley Henderson (Pops), Adriane Lenox (Angel McQueen), Heidi Moneymaker (Cold Open Fighter), Danny Boyd Jr. (Manny), Shamier Anderson (Immaculate), Nikolai Nikolaeff (Igor), Denny Dillon (Crazy Esther), Valentina Shevchenko (Lady Killer); Runtime: 129; MPAA Rating: R; producers: Guymon Casady, Terry Dougas, Brad Feinstein, Linda Gottlieb, Gillian Hormel, Basil Iwanyk, Paris Kassidokostas-Latsis, Erica Lee; Netflix: 2020)
"A script that loses in a unanimous decision to all the cliches and a heavy-handed story it dishes out."
Reviewed by Dennis Schwartz

The actress Halle Berry makes her directorial debut in this formulaic mixed martial arts fighter drama, in which she stars in. The only reason to see such a predictable and grim film is for Halle Berry. She handles the physicality of such a role well, but the script is a bloody one that knocks her around. Michelle Rosenfarb turns in a script that loses in a unanimous decision to all the cliches and a heavy-handed story it dishes out.

Halle Berry is Jackie Justice (aka Pretty Bull in the ring), an aging down-and-out fighter who calls it quits. Alcoholism and an abusive relationship with her longtime manager, Desi (Adan Canto), keeps her off her game. Simmering with rage that she fucked up her one chance to succeed in life, she's easily talked into a brutal underground fight by her scummy manager and boyfriend Desi. This fight gets the attention of a greedy fight promoter, Immaculate (Shamier Anderson), who promises her an opportunity to get back in the octagon full time if things go well.

While training for the fight, the six-year-old Manny (Danny Boyd Jr.) abandoned with her ex is returned to her because the boy's father was shot and killed. The kid doesn't speak, but now lives with her mom (Adriane Lenox) while she trains for the big fight in Atlantic City.

We're then forced to watch her train hard for the big fight (it's a slow moving slog) and watch her deal with all her personal problems. It's the kind of routine sentimental boxing film Hollywood has laid on us many times before, and this one is no better or worse than most of those.

Realizing change is in order for her to recover from her past mistakes and come out of her funk as a winner, she works with a new positive coach, Buddhakan (Sheila Atim, Brit actress), and with her wisdom-spewing handler Pops (Stephen McKinley Henderson) to train for the big fight.

There's never any doubt that the humiliated Jackie will make a come back and find redemption, but watching her do it should please Halle's fans who root for her to succeed as a boxer, become a good mother to her son (when after the fight she takes back her son from her mother, the kid speaks for the first time and calls her mommy-how's that for schmaltz!) and also to succeed as a director. The film judges are still out on that last one.
It had its premiere at the 2020 Toronto International Film Festival.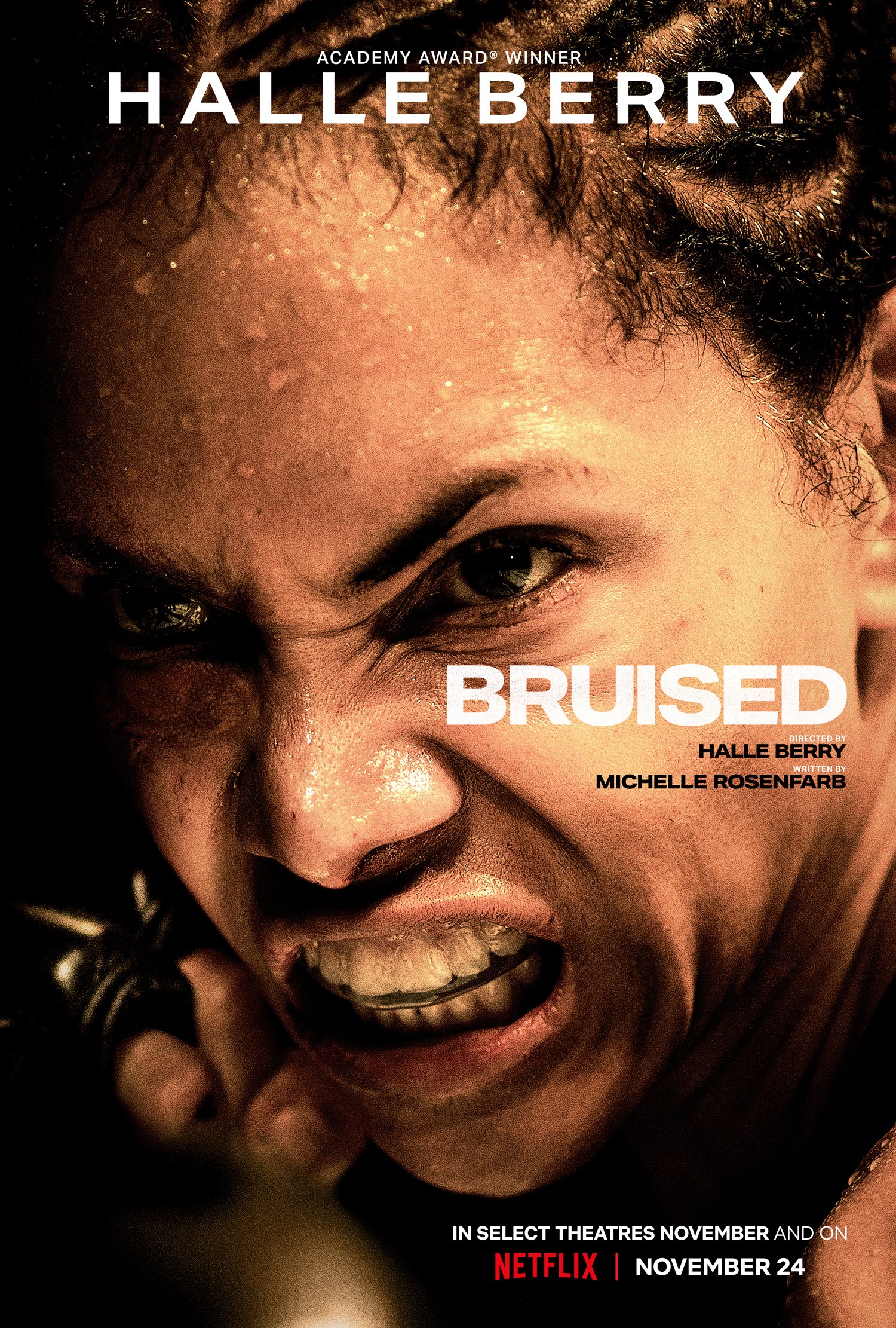 REVIEWED ON 1/3/2022  GRADE: C +