REQUIN, THE
(director/writer: Le Van Kiet; cinematographer: Matt S. Bell; editor: Tommy Aagaard; music: Jean-Paul Wall; cast: Alicia Silverstone (Jaelyn), James Tupper (Kyle), Deirdre O'Connell (Anne), Danny Chung (Fisherman), Jennifer Mudge (Lizzie), Kha Mai (Tour Guide), Kameron Hood (Tourist); Runtime: 89; MPAA Rating: R; producers; Ellen Wander, Jordan Dykstra, Todd Lundbohm, Aaron B. Koontz, Ashleigh Snead, Cameron Burns: A Lionsgate release of a Saban Film; 2022)
"A story I couldn't sink my teeth into."
Reviewed by Dennis Schwartz

The title is defined as a French word describing tropical sea sharks who are "characterized by a nictitating membrane and a heterocercal tail."

A beautiful looking shark attack pic but listlessly directed and written by the Vietnamese filmmaker Le Van Kiet ("Furie"/"House in the Alley"), whose two previous films were much better. The director makes the unwise decision of not bringing on the film's main attraction sharks until after an hour passes and I almost forgot about the sharks as I'm munching on my popcorn waiting for some action instead of listening to some failing marriage talk between the two leads.

The hard-pressed married couple, Jaelyn (Alicia Silverstone) and Kyle (James Tupper), are on vacation in Vietnam, at a remote seaside villa, trying to get over her recent miscarriage and patch-up their shaky relationship.

When a big tropical storm breaks their waterfront room off from the rest of the resort property, they are left drifting on the sea with the room as a raft. Kyle, before the storm, has already severely injured his foot on a rock and can't help his wife. Things get even worse when Jaelyn must alone fight off a hungry school of Great White sharks.

When the pic goes melodramatic over the couple's relationship issues, its seriousness seems silly; its CGIs seem cheap (the sharks were not that convincing); its pace was too slow to keep my attention and the lead performances had little bite–I couldn't get into their problems they were kvetching about.

The big-budgeted for $100 million Hollywood film was good on capturing the touristy beauty of the Vietnam vistas but otherwise there were not enough thrills to thrill me. As the whole point of the film is that a vulnerable Silverstone must alone fight off the sharks–which turns out to be a story I couldn't sink my teeth into. It was too apparent the shark fight scenes were filmed safely in the studio.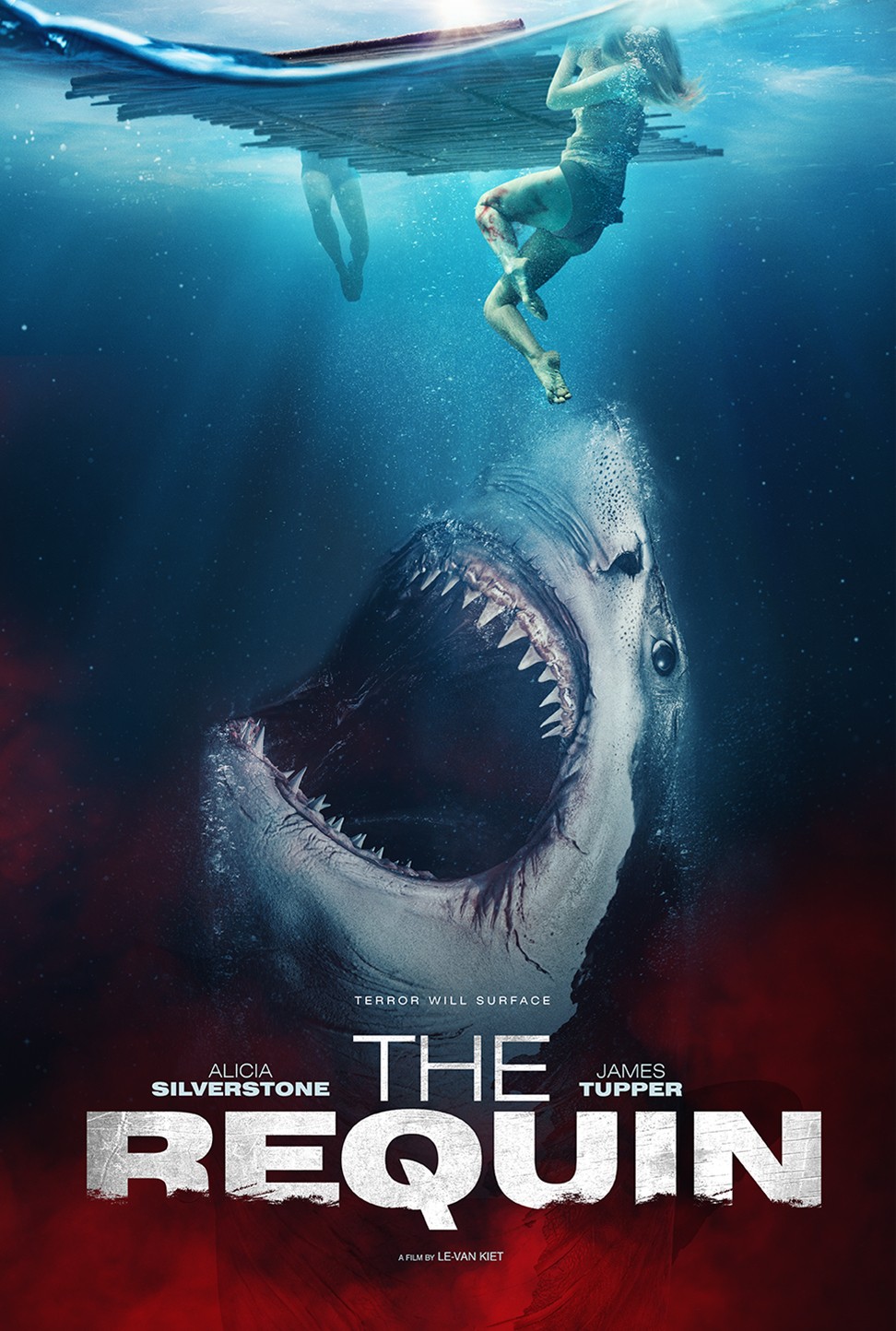 REVIEWED ON 2/24/2022 GRADE: C+