BRASS BOTTLE, THE
(director/writer:  Harry Keller; screenwriters: Oscar Brodney/from the novel by Thomas Anstey Guthrie; cinematographer: Clifford Stine; editor: Ted J. Kent; music: Bernard Green; cast: Tony Randall(Harold Ventimore), Burl Ives (Fakrash Al-Amash), Barbara Eden (Sylvia Kenton), Kamala Devi (Tezra), Lulu Porter (Belly Dancer), Edward Andrews (Prof. Anthony Kenton), Ann Doran (Martha Kenton), Philip Ober (William Beevor), Richard Erdman (Seymour Jenks), Kathie Browne (Hazel Jenks), Parley Baer (Sam Wackerbath), Aline Towne (Miss Glidden), Richard Lieb (Lawyer Jennings), Alex Gerry (Dr. Travisley), Howard Smith (Senator Grindle), Nora Marlowe (Mrs. McGruder); Runtime: 89; MPAA Rating: NR; producer; Robert Arthur: Universal; 1964)
"Unimaginative fantasy farce."
Reviewed by Dennis Schwartz

Harry Keller ("Rose of Cimarron"/"Quantez") directs this unimaginative fantasy farce without much energy. It's based on the novel by Thomas Anstey Guthrie, published in 1900. It was twice before adapted to the screen. A major fault is it tries hard to be funny but its jokes don't work. Though the genie (Burl Ives) tries to be pleasant he turns out to be a chewing the scenery bore.

Harold Ventimore (Tony Randall) is a struggling young architect who is a junior member in an established Pasadena firm headed by the pompous Mr. Beevor (Philip Ober). Harold is engaged to the sweet Sylvia Kenton (Barbara Eden), and to ingratiate himself with her hostile father Anthony Kenton (Edward Andrews), a professor of Egyptology, who can't stand him, at an auction he buys him as a present a brass KumKum, an ancient Arabian jug that carries rose water. When he opens the bottle at home, he releases the genie, Fakrash (Burl Ives, folk singer Oscar winner in The Big Country), who was imprisoned there by King Solomon 3,000 years ago. Grateful for his release, he avows to faithfully serve his liberator, as he tries to improve his status at work and get her parents off his back. But his efforts might be stupendous and magical, but they don't work.

Harold has trouble explaining the genie to Sylvia, his future in-laws, his boss and the local police, while the genie is filled with playfulness and helpful ideas for his master that only make his life more difficult.

The movie inspired Eden's starring role in the TV sitcom I Dream of Jeannie, which began a year after the film.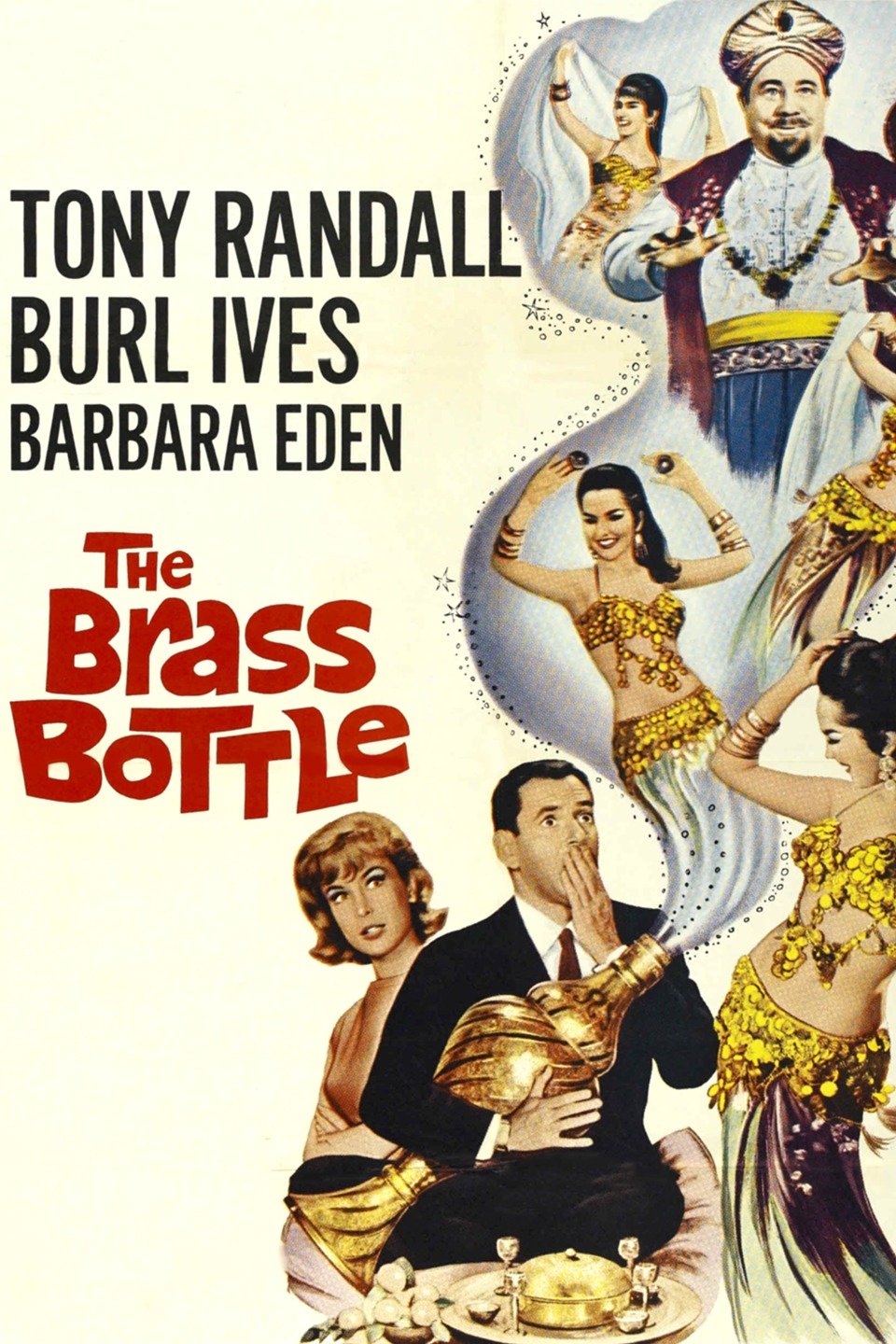 REVIEWED ON 6/30/2021 GRADE: C+