BLIND MAN WHO DID NOT WANT TO SEE TITANIC, THE (SOKEA MIES JOKA EI HALUNUTT  NAHDA TITANICIA)
(director/writer: Teemu Nikki; cinematographer: Sari Aaltonen; editor: Lussi Sandhu; cast: Petri Poikolainen (Jaakko), Maarjana Maijala (Sirpa), Samuli Jaskio (Mr. Scorpions), Hannamaija Nikande (Wilkes/Ratched), Lassi Poikolainen (Juoksija/Vartija), Rami Rusinen (Woodchipper), Matti Onnismaa (Dad-voice); Runtime: 82; MPAA Rating: NR; producers: Jani Poso/Teemu Nikki; Cinedigm; 2021-Finland-in Finnish with English subtitles)
"The film caught my eye in a good way."
Reviewed by Dennis Schwartz

Finnish filmmaker Teemu Nikki ("Euthanizer") directs and writes this wry comical drama, that has a light touch. The filmmaker states "it's a film focusing on a protagonist who just happened to be disabled, and the film does not make a patronizing statement on disability." The film's lead actor, Petri Poikolainen, a real-life friend of Nikki, has the same disability of multiple sclerosis (leaving him paralyzed from the waist down and in a wheel-chair) and is almost completely blind as the character he plays, Jaakko.

Jaakko is a thirty-something recluse, who receives daily visits from a nurse's aide. He has a large movie collection, but no longer can view his films. He's a big fan of John Carpenter, but has never cared to see James Cameron's popular epic 1997 film Titanic.

Though Jaakko has never met Sirpa (voice, Marjaana Maijala), an online contact who becomes his perceived girlfriend, who also has serious health issues. When she gets worse, he decides to visit her before it's too late, though she lives in another city. But on short notice he can't get a government travel escort. Going on the trip alone, he runs into a mugger. Things become dark before becoming more upbeat, as a result of plot contrivances.

The film caught my eye in a good way. 

The character study film with the too long of an awkward title was acclaimed with honors at the Venice Film Festival.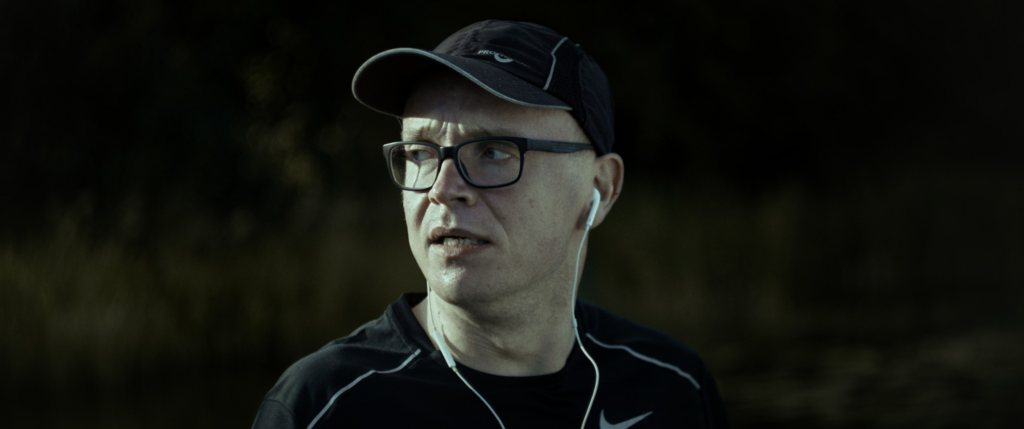 REVIEWED ON 4/6/2023  GRADE: B