RETRIBUTION
(director: Nimrod Antal; screenwriters: Christopher Salmanpour, based on the film "El Desconocido" written by Alberto Marini; cinematographer: Flavio Martinez; editor: Steve Mirkovich; music: Harry Gregson-Williams; cast:  Liam Neeson (Matt Turner), Embeth Davidtz (Heather Turner), Noma Dumezweni (Angela Brickmann), Jack Champion (Zach Turner), Lilly Aspell (Emily Turner), Matthew Modine (Anders Muller); Runtime: 91; MPAA Rating: R; producers: Shanna Eddy, Juan Sola, Jaume Collet-Serra; A Lionsgate Release; 2023)
"Standard fare thriller."
Reviewed by Dennis Schwartz

Standard fare thriller directed by Nimrod Antal ("Predators"/"Armored") and scripted by Christopher Salmanpour. It's based on the Spanish film "El Desconocido," as written by Alberto Marini.

 
Though in his 70s, Liam Neesom is cast in another action pic playing his usual role. He plays a successful Berlin businessman named Matt Turner. One morning he takes his teenage children Zach (Jack Champion) and Emily (Lilly Aspell) to school. A planted cell phone in his car tells him there's a bomb inside and if anyone leaves the bomb will go off. Matt drives across Berlin following the instructions of the bomber.

As the film takes to the road, the slight plot broadens to include a ransom plot and questions over Matt's ethics in his business dealings. Almost the entire film takes place in the car, which I believe is less claustrophobic than if it took place in a building elevator.

The cops attempt to intervene and the bomber's identity is revealed, but the flick still remains stagnant.

Neesom sleepwalks through this thriller as if on his noon nap. Antal tries to make things more zesty with a car chase. But this one is a money grab, and it tries its best to cash in on Neesom's popularity without rocking the boat. They leave us a film I had to see again because I nodded out the first time I viewed it. Maybe it's time for Neesom to move on from action films or retire.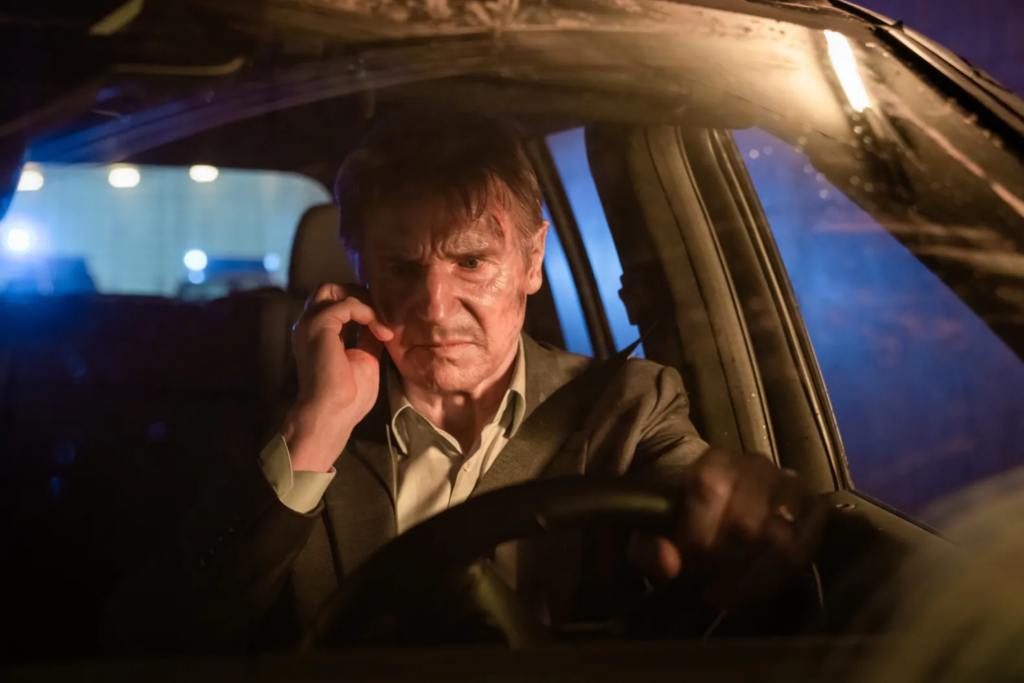 REVIEWED ON 8/31/2023  GRADE: C