BLACK CRAB (SVART KRABBA)
(director/writer: Adam Berg; screenwriters: Pelle Rådström, based on the novel by Jerker Virdborg; cinematographer: Jonas Alarik; editor: Kristofer Nordin; music: Dead People; cast: Noomi Rapace  (Caroline Edh), Stella Marcimain Klintberg (Vanja), Aliette Opheim (Forsberg), Jakob Oftebro (Nylund),  David Dencik (Colonel Raad), Ardalan Esmaili (Karimi), Erik Enge (Granvik), Dar Salim (Malik); Runtime: 114; MPAA Rating: NR; producers; Malin Idevall, Mattias Montero: Netflix; 2022-Sweden-in Swedish with English subtitles)
"The story is superficial."
Reviewed by Dennis Schwartz

A Swedish one-note action thriller is written and directed by the Swedish filmmaker Adam Berg, in his debut, who is known for music videos. It's based on the novel by Jerker Virdborg. Berg co-writes it with Pelle Rådström.

It's set in a post-apocalyptic Sweden, where there's a civil war between unnamed sides with untold causes.

The intrepid volunteer soldier Caroline (Noomi Rapace) and five other mercenary soldiers (Jakob Oftebro, Dar Salim, Ardalan Esmaili, Aliette Opheim, Erik Enge) are recruited for the Black Crab mission by the fatalist Colonel Raad (David Dencik) during wartime to take on a dangerous possible suicide covert mission of going across enemy lines by ice skates over an ice-covered archipelago to transport a valuable mysterious canister (likely a biological weapon) that's needed or else the war is lost. It's also Caroline's hope that it will reunite her with her kidnapped daughter (Marcimain Klintberg), who in the prologue was nabbed by men with guns during a traffic jam in the city.

The war that's never defined causes tension that lasts as long as there's hope, but the film regresses because the characters are paper thin and the story is superficial.

The sci-fi film is carried by the performance of Rapace, whose character is the one rooting interest for the viewer in all the grimness and its pointless exercise.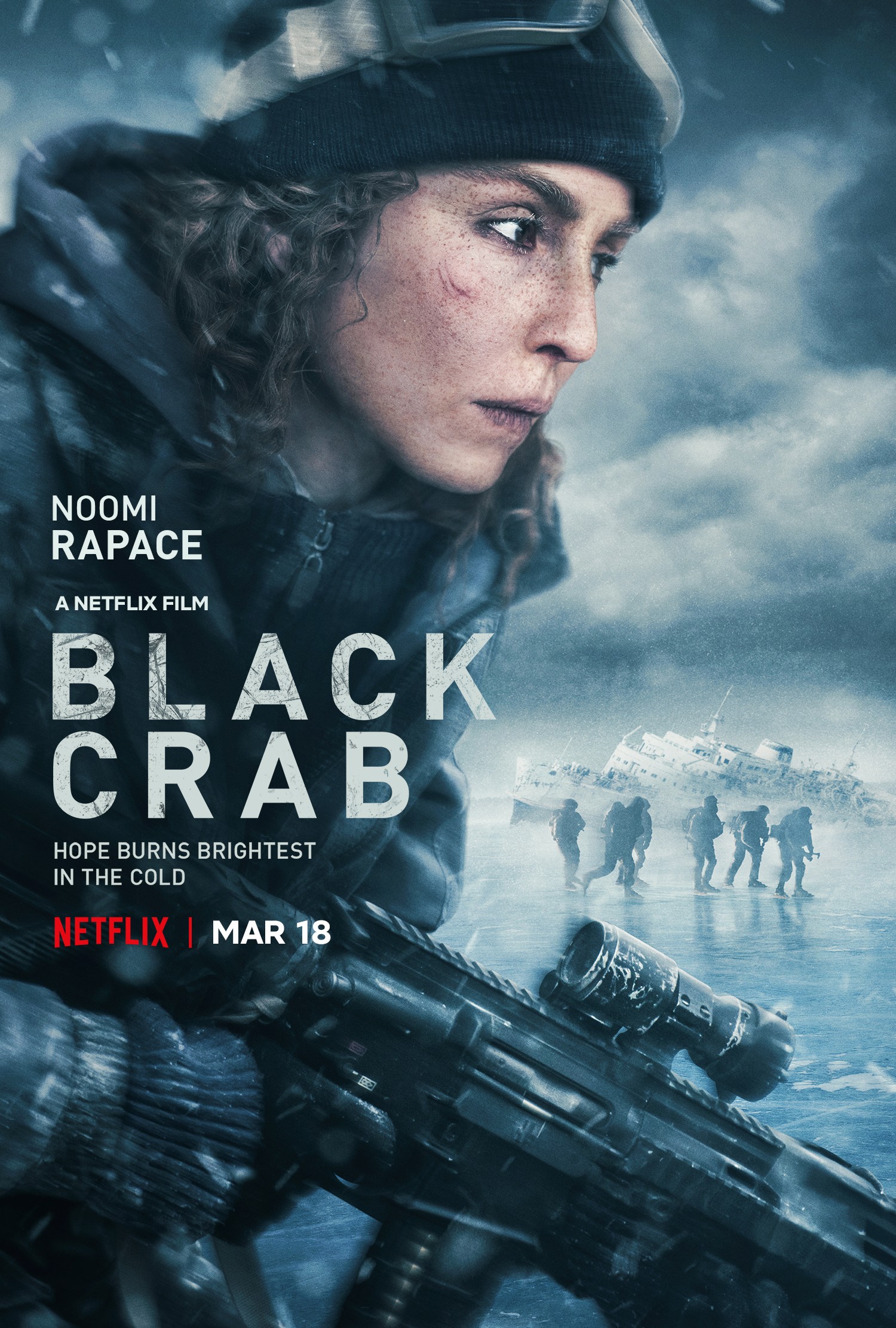 REVIEWED ON 4/5/2022 GRADE: C+