BIG DIAMOND ROBBERY, THE
(director: Eugene Forde; screenwriters: story by Forde & Frank Howard Clark/John Twist; cinematographer: Norman Devol; cast: Tom Mix (Tom Markham), Katyrn McGuire (Ellen Brooks), Frank Beal (George Brooks), Martha Mattox (Aunt Effie), Ernest Hilliard (Rodney Stevens), Barney Furie (Barney McGill), Ethan Laidlaw (Chick), Russell Simpson (Stagecoach Driver); Runtime: 65; MPAA Rating: NR; FBO/TCM; 1929-B/W silent)
"Quirky Western silent."
Reviewed by Dennis Schwartz

Eugene Forde ("Pier 13″/"Backlash") directs this quirky Western silent from a story he co-wrote with Frank Howard Clark, and it's scripted by John Twist.

Tom Markham (Tom Mix) is the foreman of an Arizona dude ranch owned by the city dwelling George Brooks (Frank Beal). Tom visits his boss in the city by train to discuss improvements for the ranch, and takes a taxi driven by Barney McGill (Barney Furie) to Brooks' home.

Brooks gives his spoiled daughter Ellen (Katyrn McGuire) a present of a very expensive Regent diamond and places it in her bedroom safe. The stern Aunt Effie (Martha Mattox), who looks after Ellen, disapproves of the gift, telling her brother he is spoiling his race car driver daughter even further.

When Ellen's caught speeding for the fourth time in her fancy sports car, her father makes a deal with the judge that she goes far away to the ranch for an extended visit to avoid a thirty-day jail sentence. But her sleazy criminal boyfriend, Rodney Stevens (Ernest Hilliard), hears about the diamond and that night has his gang break into the safe and rob the diamond. But the persistent Tom follows the thieves back to their hideout and recovers the jewel. The next morning Tom takes the train with Ellen, Effie, and the cabby to the ranch and returns to her the diamond.

But Stevens follows Ellen to the ranch and with two of his henchman tries robbing her, but Tom captures the crooks and Ellen's heart.

The plot is hardly credible, but the flamboyant cowboy, with the oversized cowboy hat, Tom Mix, is very physical and does the stuntwork, making things entertaining even if it's rubbish.

It should be noted that this film and Sky High were the only two films of Tom Mix's 86 silents made that were rescued and restored from a July 1937 fire in the Fox storage facility in New Jersey. They now are both housed in the Library of Congress.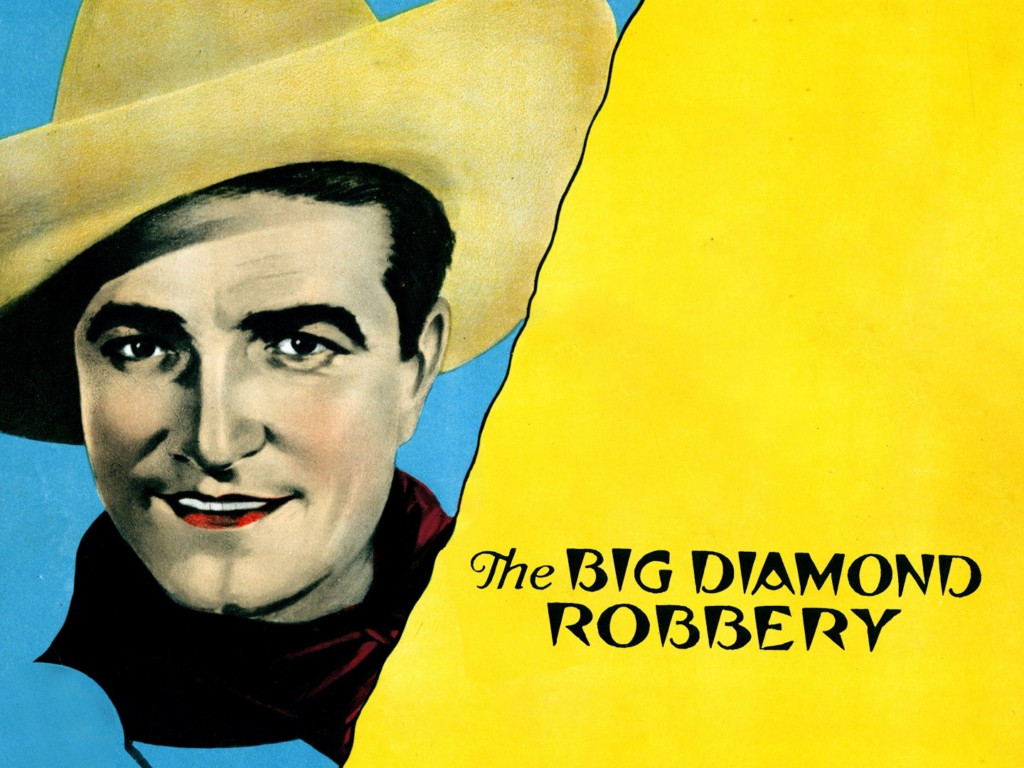 REVIEWED ON 5/13/2023  GRADE B-