BEING THE RICARDOS
(director/writer: Aaron Sorkin; cinematographer: Jeff Cronenweth; editor: Alan Baumgarten; music: Daniel Pemberton; cast: Nicole Kidman (Lucille Ball), Javier Bardem (Desi Arnaz), Tony Hale (Jess Oppenheimer), J.K. Simmons (William Frawley), Nina Arianda (Vivian Vance), Jonah Platt (Tip Tribby), Jake Lacy (Bob Carroll), Alia Shawcat (Madelyn Pugh), Clark Gregg (Howards Wenke – CBS), Linda Lavin (Madelyn Pugh – Older (70's)), Ronny Cox (Bob Carroll – Older (70's)), John Rubinstein (Jess Oppenheimer – Older (80's)), Christopher Denham (Douglas Glass); Runtime: 125; MPAA Rating: R; producers; Todd Black, Jason Blumenthal, Steve Tisch, Desi Arnaz Jr.: Amazon Studios; 2021)
"A clever showbiz biopic."
Reviewed by Dennis Schwartz

A clever showbiz biopic that forces us to take another look at public figures we might have thought we knew but really didn't, that's written and directed with plenty of sarcasm by Aaron Sorkin ("The Trial of the Chicago Seven"/"Molly's Game"). It's based on the legendary TV CBS show I Love Lucy starring the real-life married couple Lucille Ball and Desi Arnaz, whose surname was the Ricardos.

The story unfolds over a five day period in the early 1950s, as a new episode of I Love Lucy is shot in their second season on the air. It's an eventful week for both costars, Lucille Ball (Nicole Kidman, whose performance catches the Lucy vibe) and her Cuban immigrant real-life and TV husband, Desi Arnaz (Javier Bardem). They're both faced with three possible career-breaking situations: Political- during the height of the hateful McCarthy  anti-Communist era the right-wing journalist Walter Winchell accuses Lucy of once being a member of the Communist party; Scandal-the womanizing Desi is caught by the paparazzi with a starlet; and Sponsorship Concerns-Lucy's pregnancy causes fits for the TV executives who think the new storyline with a pregnant woman won't fly with the audience.

We are reminded it's a show that was so popular that it attracted 60 million Americans each week (something no current TV sitcom could come close to).

Armed with repeated flashbacks into Lucy (how the B-film star met and romanced the band leader, who turned out to be the brains behind the business and she became the show's funny gal pulling off a dumb act even if she was smart). Also covering in detail the items revealed by the gossip columnists, the pertinent comments from their bickering costars William and Vivian (J.K. Simmons and Nina Arianda), the perspectives of the show's writing team when young (Tony Hale, Alia Shawcat, Jake Lacy) and many years later when old (John Rubinstein, Linda Lavin, Ronny Cox), and what led to their divorce after twenty years of marriage and a break-up of their business partnership.

The informative, personal and bittersweet film, a minor one, tells its story in an entertaining way, though I found fault with it for being too long at over two hours and for being too much in love with all the trivialities it doled out.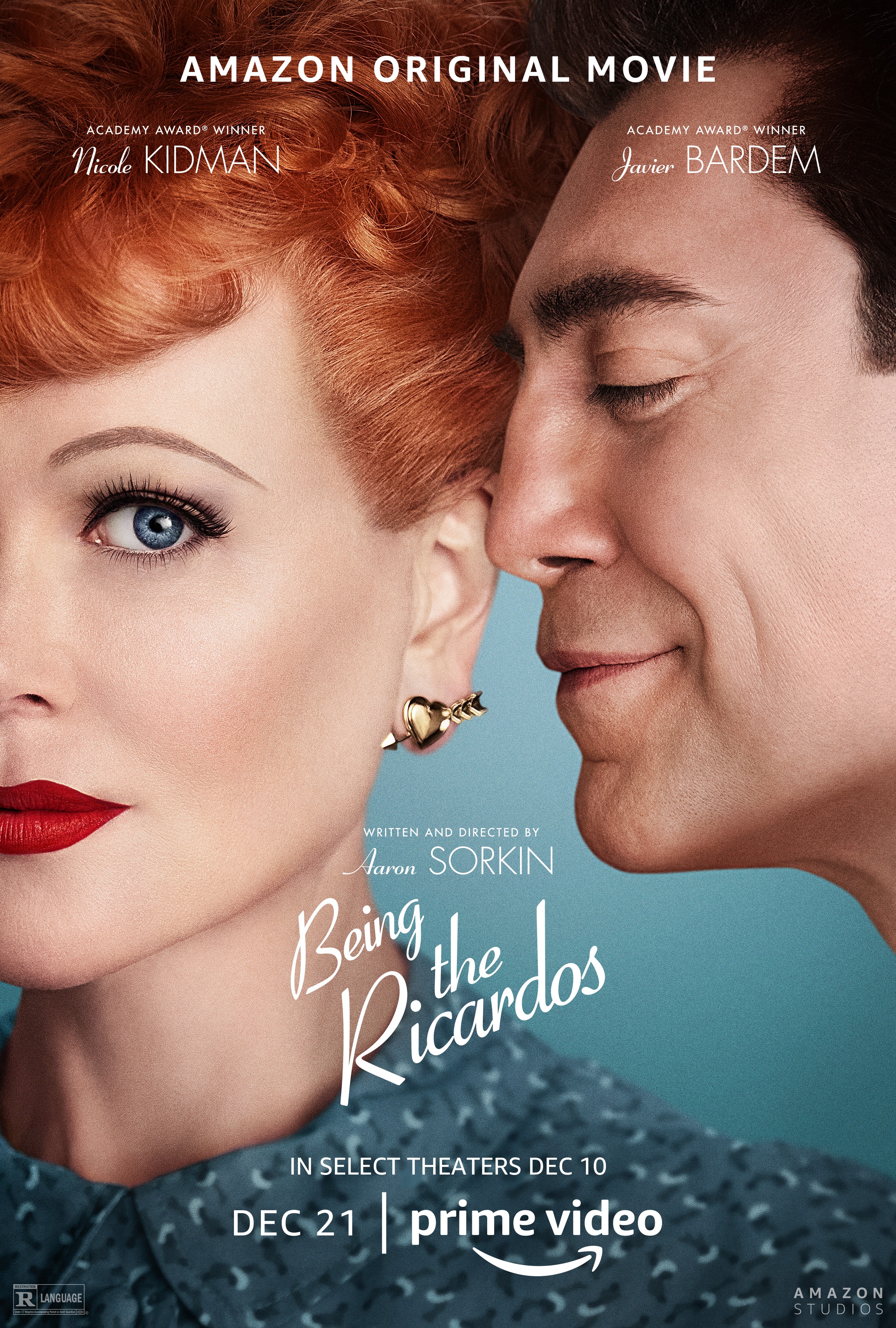 REVIEWED ON 12/20/2021 GRADE: B-