BATTLE AT LAKE CHANJIN, THE (ZHANG JIN HU)
(directors: Chen Kaige, Dante Lam, Hark Tsui; screenwriters: Jianxin Huang, Xiaolong Lan; cinematographer: Ding Yu, Gao Hu, Luo Pan, Peter Pau, Kenny Tse, Wong Wing-hang; editor: ; music:Elliot Leung, Wang Zhiyi; cast: Wu Jing (Wu Qianli), Jackson Yee (Wu Wanli), Hu Jun (Lei Jusheng), Zhang Hanyu (Song Shilun), Zhu Yawen (Mei Sheng), Duan Yihong (Tan Ziwei ), Li Chen (Yu Congrong ), Han Dongjun (Ping He ), Huang Xuan (Mao Anying), Oho Ou (Yang Gensi), James Filbird (General Douglas MacArthur), John F. Cruz (General O.P. Smith); Runtime: 176; MPAA Rating: NR; producers; Chen Hong, Defu Jiang, Candy Leung, Nansun Shi, Dong Yu: CMC Pictures; 2021-China-in Mandarin with English subtitles)directors:Chen Kaige, Dante Lam, Hark Tsui; screenwriters: Jianxin Huang, Xiaolong Lan; cinematographer: Ding Yu, Gao Hu, Luo Pan, Peter Pau, Kenny Tse, Wong Wing-hang; editor: ; music:Elliot Leung, Wang Zhiyi; cast: Wu Jing (Wu Qianli), Jackson Yee (Wu Wanli), Hu Jun (Lei Jusheng), Zhang Hanyu (Song Shilun), Zhu Yawen (Mei Sheng), Duan Yihong (Tan Ziwei ), Li Chen (Yu Congrong ), Han Dongjun (Ping He ), Huang Xuan (Mao Anying), Oho Ou (Yang Gensi), James Filbird (General Douglas MacArthur), John F. Cruz (General O.P. Smith); Runtime: 176; MPAA Rating: NR; producers; Chen Hong, Defu Jiang, Candy Leung, Nansun Shi, Dong Yu: CMC Pictures; 2021-China-in Mandarin with English subtitles)
"Its perverse take on the American soldier as being a sadist is not only ridiculous but insulting."
Reviewed by Dennis Schwartz

This blockbuster war drama (a government product, with a budget of $200 million) is China's most expensive film to date and is also its second highest grossing box office film. For the year, it has taken in a revenue of $905 million. It gives us China's biased version of a pivotal battle in November 1950 during the Korean conflict in which Chinese forces push the US marines back over the 38th parallel, as the filmmakers gleefully applaud the Chinese soldier as therefore morally superior to the American soldier. After taking that bullshit in and watching this overlong propaganda film, one that goes on brutally for nearly three hours, all I can say is I found it heavy going and unintentionally funny in spots.

Noted Chinese filmmakers, all top-notch and recognized as such in international circles, Chen Kaige ("Legend of the Demon Cat"), Dante Lam ("The Rescue") and Hark Tsui ("A Simple Life"), ignore historical facts to such a degree, the film has no credence for being objective and its perverse take on the American soldier as being a sadist is not only ridiculous but insulting.
The film is divided into three episodes: The first act is the prelude to the war. The second act has to do with the infiltration by Chinese troops into North Korea. The third act depicts the battle, known in the West as the Battle Of Chosin Reservoir. According to Variety's Richard Kuipers, it seems as if Chen directed the dramatic sequences while Tsui and Lam did the action scenes, which cover most of the running time.

What can you say about a film that is so openly a vehicle for propaganda! Other films have come out of communist China that had to be censored for not being on message with the regime, but this one is made for the regime — to make their soldiers look heroic whether that's factual or not.

Wu Jing stars as the heroic gung ho Chinese 7th Company commander, who answers Mao's call to serve his country in time of need. Jackson Yee plays his stowaway wannabe soldier brother.

If you can somehow ignore all the patriotic sloganeering and its lack of a human interest story, it's technically sound and the war battles can be entertaining (just think of it as a primitive Hollywood epic).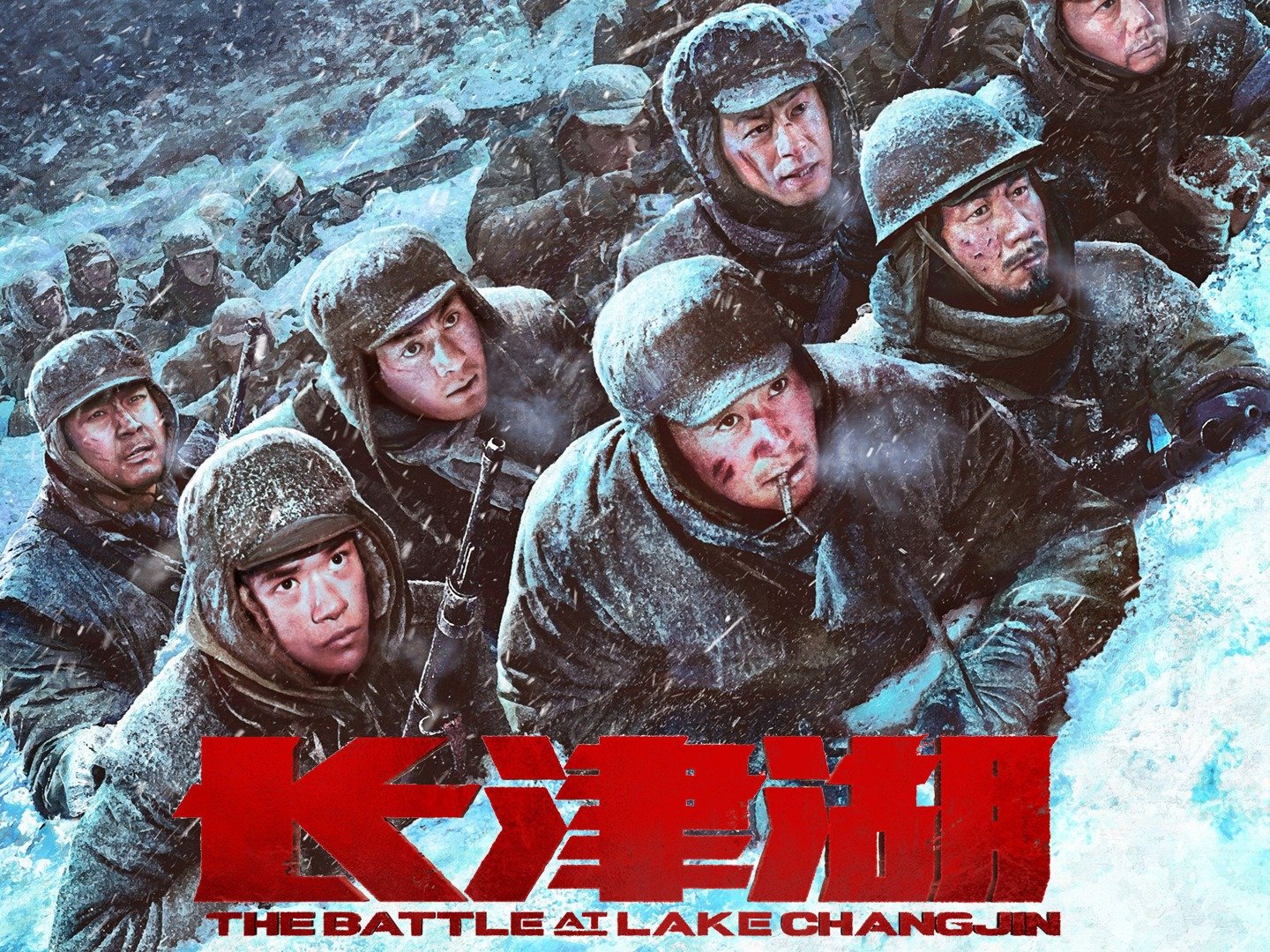 REVIEWED ON 1/6/2022  GRADE: C