JOE BELL
(director/writer:Reinaldo Marcus Green; screenwriters: Diana Ossana/Larry McMurtry; cinematographer: Jacques Jouffret; editors: Justin Chan/ Colby Parker Jr./ Mark Sanger; music: Antonio Pinto; cast: Mark Wahlberg (Joe Bell), Reid Miller (Jadin Bell), Connie Britton (Lola Lathrop), Gary Sinise (Sheriff Westin), Maxwell Jenkins (Joseph Bell), Igby Rigney (Chance), Morgan Lily (Marcie), Blaine Maye (Boyd), Scout Smith (Colleen), Cassie Beck (Mrs. Swift); Runtime: 94; MPAA Rating: R; producers; Daniela Taplin Lundberg, Riva Marker, Eva Maria Daniels, Cary Joji Fukunaga, Ryan Ahrens, Mark Wahlberg, Stephen Levinson: Roadside Attractions; 2020)
"Though armed with a noble social conscience message, the entertainment value is not there."
Reviewed by Dennis Schwartz

'Brokeback Mountain' award-winning writers Diana Ossana and Larry McMurtry write the Joe Bell screenplay on intolerance, that's directed by Reinaldo Marcus Green("King Richard"/"Monsters and Men"). It tells an emotionally painful true story, that took place in 2013. A small-town lumber worker, the Oregonian father (Mark Wahlberg), pays tribute to his gay teenage son Jadin (Reid Miller), harassed in high school for being gay, by embarking on a solo month-long walk across America (from his hometown in La Grande, Ore., to New York City) to speak out against bullying–believing his action will make his son's death matter.

Initially Jadin joins his father as they both sing Lady Gaga's "Born This Way," and in a teasing way the kid ribs dad wondering what this walk will accomplish. The catch is that Jadin committed suicide because of the intense bullying at the hands of his peers and is no longer with us.

Dad is portrayed here as a gruff and angry man, who feels the need to constantly tell his wife, Lola (Connie Britton), and kids how much he loves them (supposedly the real dad was a loving and supportive).

Though armed with a noble social conscience message, the entertainment value is not there. I wish it could have opened up more and given us a bigger story we could wrestle with. In any case, I doubt if the film will reach the hearts of the homophobes who should hear the message.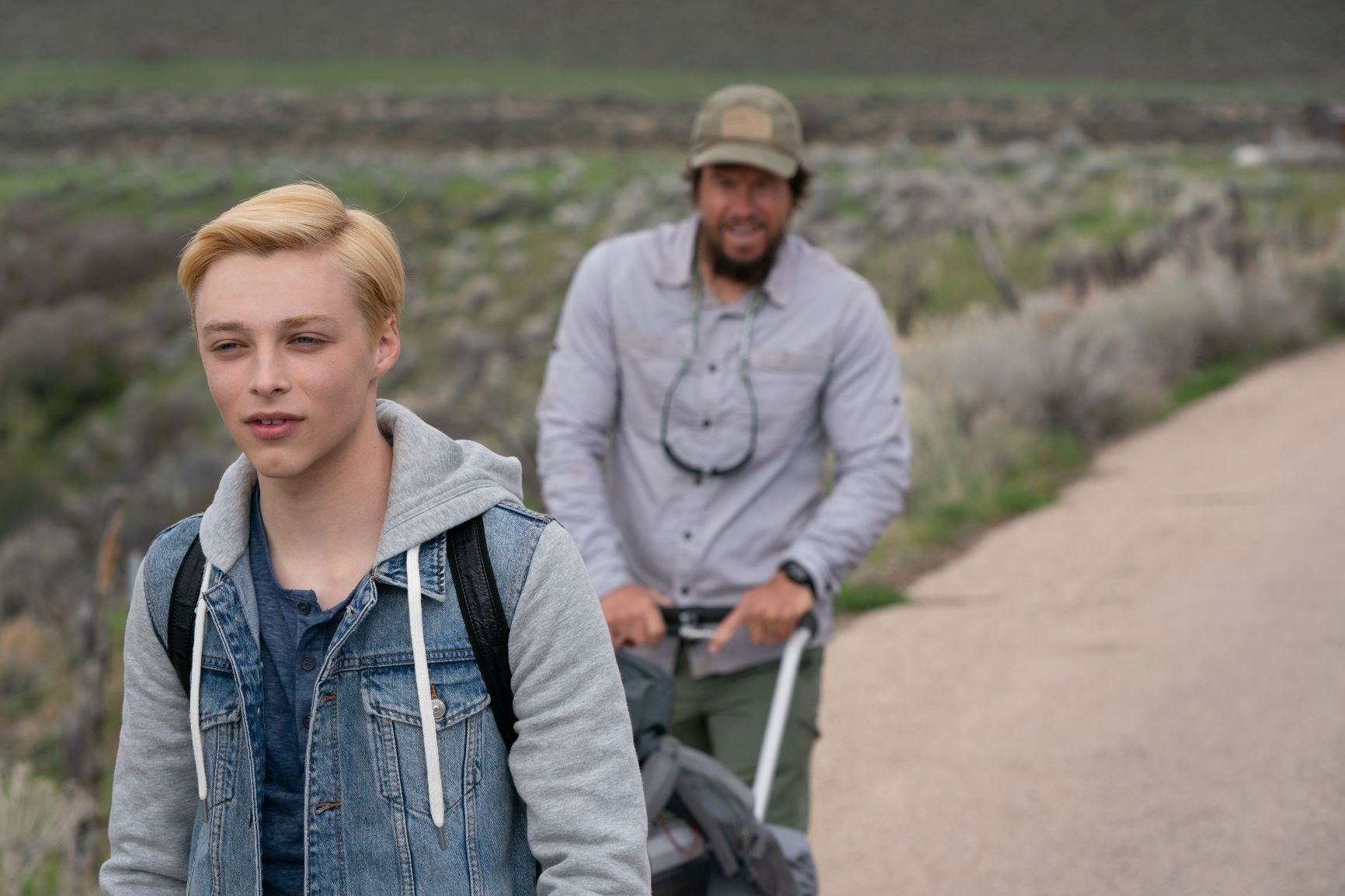 REVIEWED ON 9/27/2021 GRADE: C+