BABY RUBY
(director/writer: Bess Wohl; cinematographers: Juan Pablo Ramirez; editor: Jim Lee; music: Erik Friedlander; cast: Noemie Merlant (Jo), Kit Harington (Spencer), Meredith Hagner (Shelly), Jayne Atkinson (Doris), Reed Birney (Dr. Rosenbaum); Runtime: 93; MPAA Rating: NR; producers: Mariela Villa/Alex Saks/Lauren Beveridge; Brett Beveridge/Jeffrey Penman; Magnolia/VOD/Magnet Releasing; 2022)
"A mesmerizing misfire."
Reviewed by Dennis Schwartz

The playwright Bess Wohl's debut feature film is a mesmerizing misfire about the pains of motherhood.

The vlogger control freak Jo (Noemie Merlant, French actress) is pregnant with Ruby. Her partner is the supportive, playful, nice guy Spencer (Kit Harington). After delivery, Baby Ruby cries a lot. When around others, like with Jo's  intrusive mother-in-law Doris (Jayne Atkinson), Ruby becomes quiet and appears adorable. But when alone with mom she acts hostile, like once hurtfully pulling out mom's earrings. Poor mom becomes more and more unhinged, thinking the baby hates her.

It's set in upstate NY, and starts off promising and tense but then goes awry as it resorts to being a dreams versus reality thriller that never amounts to much of a thriller, drama or horror pic. It's no Rosemary's Baby, though giving off reminders of that horror pic.

Though largely based on the author's own motherhood experience, it still seems contrived. 

It's bearable only because Merlant's performance cries out for attention. But the painful women's pic just sputters along without coming to grips over its messy case of depression during the Postpartum period.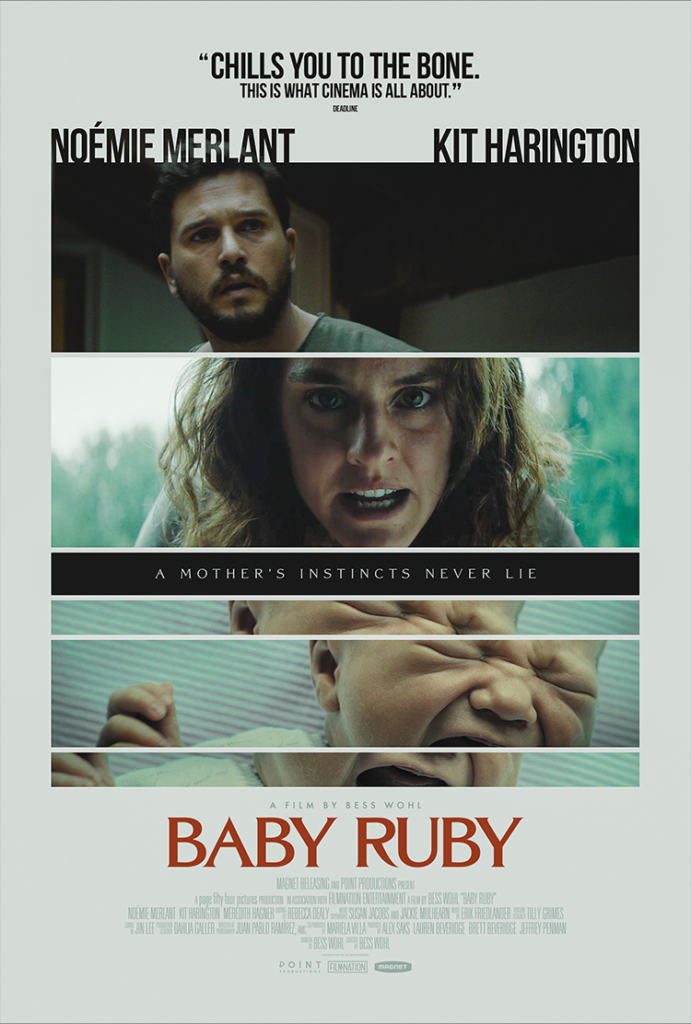 REVIEWED ON 3/21/2023  GRADE: C+