MAGIC FLUTE, THE
(director/writer: Florian Sigl; screenwriters: Jason Young/Andrew Lowery/created by Christopher Zwickler; cinematographer: Peter Matjasko; editor: Alexander Dittner; music: Mozart; cast: F. Murray Abraham (Dr. Longbow), Jack Wolfe (Tim Walker), Iwan Rheon (Papageno), Stefi Celma (Papagena), Jeanne Goursauld (Lady #1), Astefan Konarske (Monostatos), Asha Banks (Princess Pamina), Amir Wilson (Anton Milanesi), Niamh McCormack (Sophie), Morris Robinson (Sarastro), Elliot Courtiour (Paolo), Sabine Devieilhe (Queen of Night); Runtime: 115; MPAA Rating: NR; producers: Christopher Zwickler/Fabian Wolfart/Roland Emmerich; Shout! Studios; 2022-Germany-in German & English, with subtitles)
"Does little justice to Mozart's masterpiece opera."
Reviewed by Dennis Schwartz

First timer feature film German director Florian Sigl co-writes the Mozart opera story with Jason Young and Andrew Lowery. It was created by Christopher Zwickler. It's a bland fantasy story, that does little justice to Mozart's masterpiece opera.

When the father of the 17-year-old Tim Walker (Jack Wolfe) dies, the Londoner who aspires to be a classical singer attends the fictional prestigious Mozart All Boys Music School, a boarding school in the Austrian Alps. The arrogant headmaster, Dr. Longbow (F. Murray Abraham, who starred in Amadeus), doesn't think he has the talent to be a tenor and they form a hostile relationship. But Tim settles into the snooty boarding school by falling in love with a local coed named Sophie (Niamh McCormack).

At the school library, Tim discovers a portal into the world of Mozart's classic opera, "The Magic Flute," where he goes on an adventure to rescue Princess Pamina (Asha Banks) with Sophie and is chased by a giant serpent. The bulk of the film drily tells us how he fares in this fantasy trip. During his trip, only the musical numbers have some life. They are not only musically fulfilling but are stunning to visually behold, as aided by great CGIs. It's topped off by the real opera diva, Sabine Devieilhe , appearing as Queen of the Night, who sings like an acclaimed diva while the others sing in non-operatic forms.

 On his rescue mission in the fantasy world, Tim forms a friendship with Papageno (Iwan Rheon) and Papagena (Stéfi Celma). But on the journey things get bogged down in too many tedious plot explanations killing the story's flow.

Things remain undeveloped and uninteresting. There's no real magic to be found. Even the bland hero's romance is dull.

I've always loved the opera, but the film does a disservice to it–even watering it down. It features the wrong actors and has the wrong director. But I loved the costumes, and at least it got the music parts right.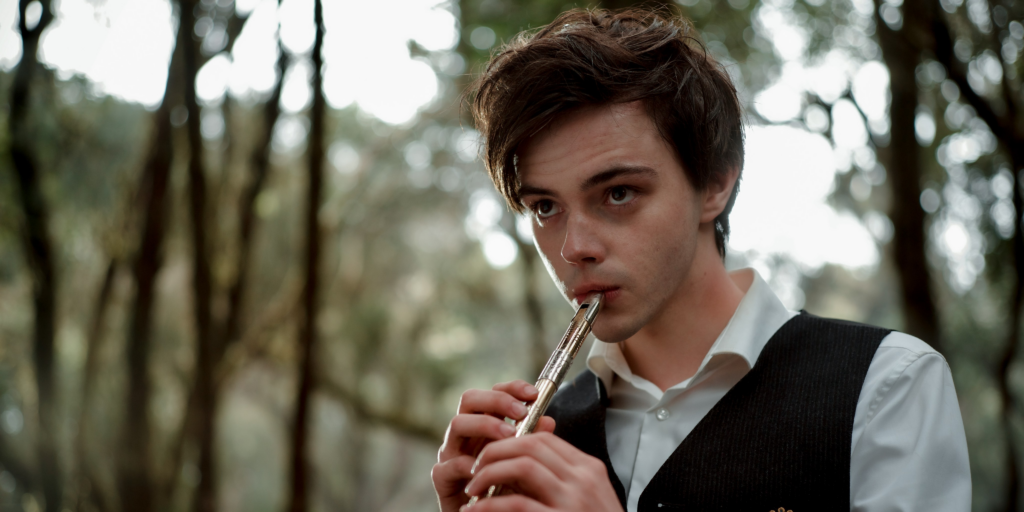 REVIEWED ON 3/12/2023  GRADE: C+