ASSASSIN CLUB
(director: Camille Delamarre; screenwriter: Thomas Dunn; cinematographer: Matthew Chuang; editors: Camille Delamarre/Mikael Dumontier; music: Alexandre Azaria; cast: Henry Golding (Morgan), Daniela Melchior (Sophie), Noomi Rapace (Falk), Sam Neill (Caldwell), Jimmy Jean-Louis (Inspector Leon), Anastasia Doaga (Joona), Claudio Del Falco (Ryder); Runtime: 111; MPAA Rating: NR; producers: Ellen S. Wander/Jordan Dykstra/Todd Lundbohm/Emanuele Moretti/Kieran Corrigan; Paramount; 2023)
"It's a plodding film, moving along at an infuriating slow pace."
Reviewed by Dennis Schwartz

An inane, over-the-top and inept generic B-film thriller directed by the mediocre filmmaker Camille Delamarre ("The Transporter Refueled"/"Brick Mansions"). It has a clunky script that's filled with cliches and unoriginal action scenes as written by Thomas Dunn. It's a plodding film, moving along at an infuriating slow pace.

Morgan (Henry Golding), a former Royal Marine,  is a slick international assassin who wants out. His cagey and smarmy boss, Caldwell (Sam Neill, a quality actor slumming in this low-level pic), forces him into taking one last job: kill seven other highly skilled hitmen like him. The problem is that they're all trying to kill him, too. The contract from a mysterious client makes accepting it a matter of kill or be killed.

Supporting actors include Morgan's squeeze Sophie (Daniela Melchior) who sticks with him even after finding out he's a hit man. Noomi Rapace plays Falk, a scheming police chief with a thick accent and an alter ego, who acts as if she's as bored to be in this dumb pic as I am to be viewing it.

By the way it's set in Paris (with Turin, Italy subbing for Paris).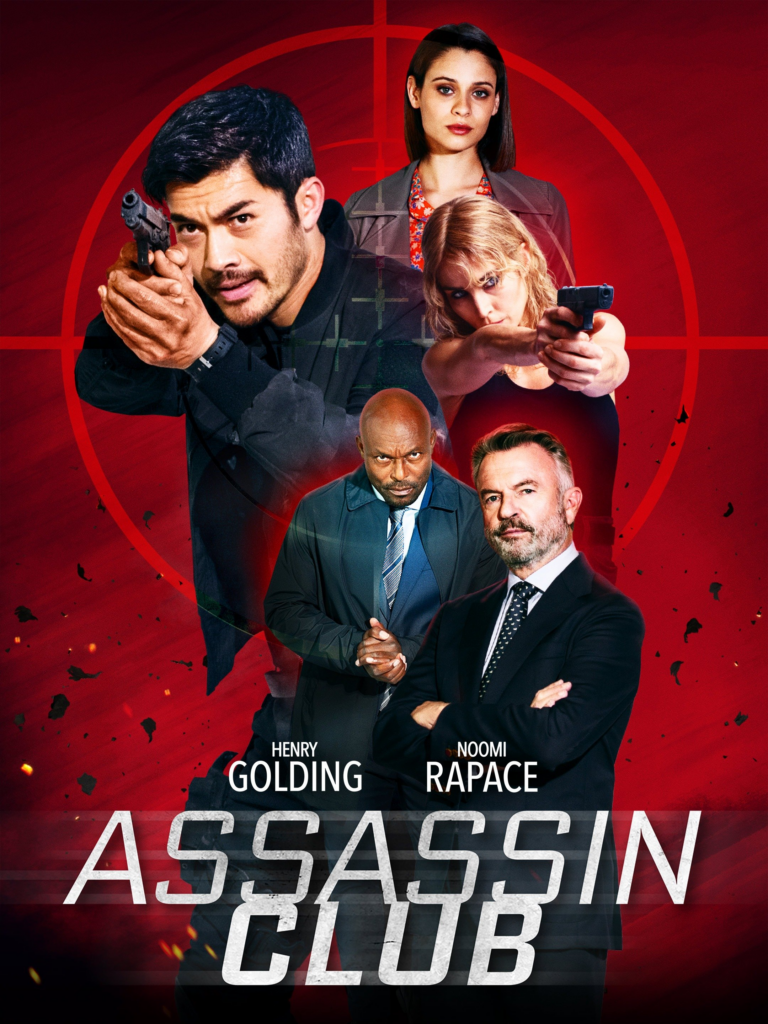 REVIEWED ON 5/18/2023  GRADE: C-