HAUNTING OF THE QUEEN MARY
(director/writer: Gary Shore; screenwriter: story by Tom Vaughan; cinematographer: Isaac Bauman; editor: Colin Campbell; music: Tiffany Ashton, Jason Livesay, Nolan Livesay; cast: Alice Eve (Anne Calder), Tim Downie (Lt. Gibson),  Joel Fry (Patrick Calder), Nell Hudson (Gwen Ratch), Wil Coban (David Ratch), Florrie Wilkinson (Jackie Ratch), Lenny Rush (Lukas), Dorian Lough (Captain Bittner), Angus Wright (Victor), William Schockley (Deck Officer Brooks), Jim Piddock (Capt. Carradine); Runtime: 114; MPAA Rating: NR; producers: Brett Tomberlin, Thorsten Schumacher, Lars Sylvest, Nigel Sinclair, Nicholas Ferrall, Laurie Cook, Jason Newmark; Vertical; 2023-USA/UK)
"Made me seasick as it goes back and forth from past to present."
Reviewed by Dennis Schwartz

A flawed horror pic directed and written by Gary Shore ("Holidays"/"Dracula Untold"). It's based on a story by Tom Vaughan. As a visual treat it gets high grades, and also for creating an eerie atmosphere. If the storytelling wasn't incoherent it would have been much better. Even its bloody shocking murders would have been more enjoyable.

It begins on the Queen Mary, on Halloween Eve, 1938, as an axe wielding man hacks his way through the ship.

The story then reverts back a few hours, when third-class passengers Gwen (Nell Hudson) and David Ratch (Wil Coban) sneak their young daughter Jackie (Florrie Wilkinson) into a star-studded Hollywood party in first-class hoping to get her into the movies by meeting the right people.

It then brings us to the present day, in Long Beach, Ca., where Anne Calder (Alice Eve), her estranged husband Patrick (Joel Fry), and their son Lukas (Lenny Rush) are on the Queen Mary, which has been set up as a tourist attraction. Anne speaks with the boat's management team, as she tries to convince them to give her full cooperation for the book she's writing on the Queen Mary. Meanwhile Lukas and Patrick take the ship's famous haunted tour.
While on the tour Lukas gets worried that the reports of ghosts on the ship may be true.

I became seasick as the story goes back and forth from past to present. A simple supernatural ghost ship tale would have sufficed, as the film became more confusing the more it tried to be more special.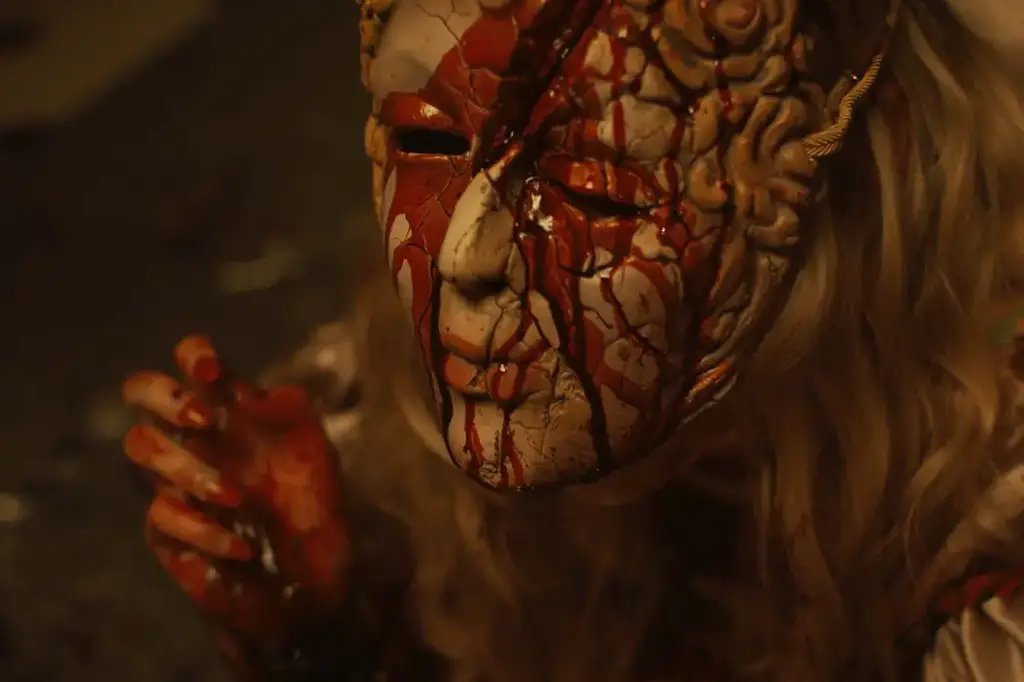 REVIEWED ON 9/18/2023  GRADE: C