APACHE WAR SMOKE
(director: Harold Kress; screenwriters: Jerry Davis/story "Stage Station" by Ernest Haycox; cinematographer: John Alton; editor: Newell P. Kimlin; music: ; cast: Gilbert Roland (Peso Herrara), Glenda Farrell (Fanny Webson), Barbara Ruick (Nancy Dekker), Douglas Dumbrille (Major Dekker), Robert Horton (Tom Herrara), Robert Blake (Luis), Myron Healey (Pike Curtis), Hank Worden (Amber), Henry Morgan (Ed Cotten), Emmet Lynn (Les), Charlita (Maria), Charles Johnson (Juke), Argentina Brunetti (Madre), Patricia Tiernan (Lorraine Sayburn), Carlos Vera (Juan), Connie Vera (Suzie), Iron Eyes Cody (Apache brave), Gene Lockhart (Cyril R. Snowden); Runtime:  67; MPAA Rating: NR; producer: Hayes Goetz; MGM; 1952-b/w)
"Better than the average B-Western."
Reviewed by Dennis Schwartz

Harold Kress ("The Painted Hills"/"No Questions Asked") directs this better than the average B-Western in an incurious way that's scripted by Jerry Davis and based on the "Stage Station" story by Ernest Haycox. He was the author of the book John Wayne's Stagecoach (1939) was based on.

It's set in the desert of the lawless New Mexico Territory in 1870.

Tom Herrera (Robert Holton) is the station manager of a Wells Fargo site where a stagecoach carrying gold arrives to wait out an Apache attack. The Apaches want revenge on the white man who robbed their jewelry and killed a few of their braves.

The stagecoach arrives at the station with the following passengers: Major Dekker (Douglas Dumbrille), who will pick up at the station his young adult daughter Nancy Dekker (Barbara Ruick) and take her with him to California, the arrogant Wells Fargo home office representative Cyril R. Snowden (Gene Lockhart), who is accompanied by Tom's beautiful mercenary unfaithful old flame, Lorraine Sayburn (Patricia Tiernan), and Fanny Webson (Glenda Farrell), a gambling queen posing as a New England matron. Also arriving on horseback is the legendary outlaw Peso (Gilbert Roland), a folk hero in these parts and the long-time absentee father of Tom.

The white folks think the Apaches want Peso, but Tom refuses to surrender him to a certain death, believing he's a thief but not a killer.

The major sneaks out to try and reach an army post for help, but never reaches it. Tom no longer cares for Lorraine and is attracted to the straight-forward and aggressive Nancy. Meanwhile the Apaches attack and the men try and hold them off.

It's an old-fashioned cowboy and Indian story, that brings back memories when Hollywood regularly churned out such films.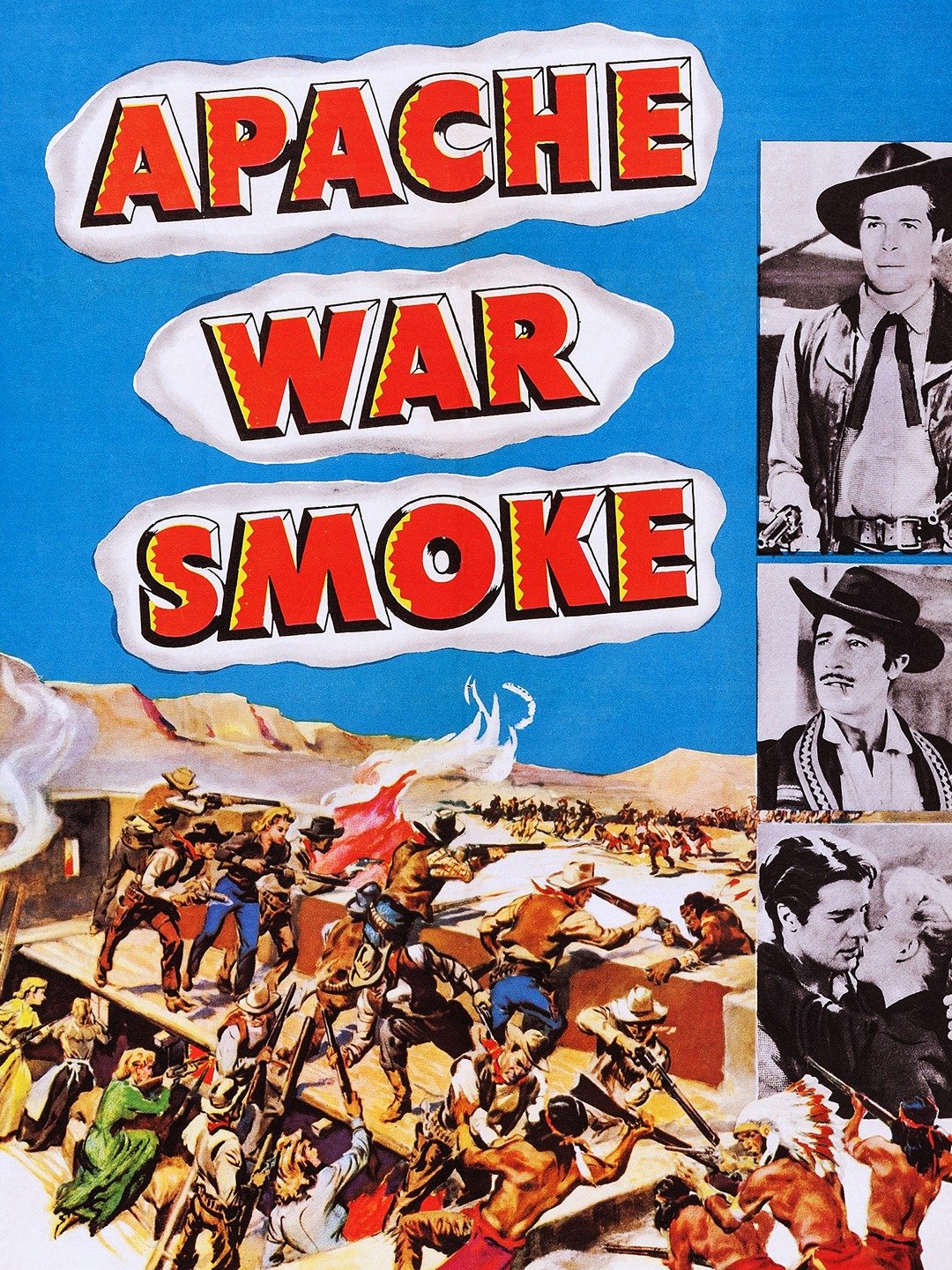 REVIEWED ON 8/28/2022 GRADE: B