AGNES
(director/writer: Mickey Reece; screenwriter: John Selvidge; cinematographer: Samuel Calvin; editor: Mickey Reece; music: Nicholas Poss; cast: Ben Hall (Father Donaghue), Jake Horowitz (Benjamin), Molly C. Quinn (Sister Mary), Haley McFarland (Agnes), Zandy Hartig (Sister Honey), Chris Sullivan (Curly), Sean Gunn (Paul Satchimo), Chris Browning (Father Black), Rachel True (Sister Ruth), Bruce Davis (Earl), Mary Buss (Mother Superior), Jacob Ryan Scovel (Pete), Ginger Gilmartin (Wanda); Runtime: 93; MPAA Rating: NR; producers; Jensine Carr, Jacob Ryan Snovel: Magnet Releasing; 2021)
"This provocative film has a lot of curious things to say about the  effect of religion on one's life and what it means to be a believer in God."
Reviewed by Dennis Schwartz

The amazing indie filmmaker Mickey Reece ("Climate of the Hunter"/"Cure His Heart") directs and co-writes with John Selvidge this deft script for what seems like a film on demonic possession but, as it is Reece's predilection, he plays games with the narrative convention and this film is really about trying to get at how different people view faith.

At the traditional St. Theresa's convent, Agnes (Hayley McFarland) is a nun who is suddenly having difficulty doing her religious duties.

The Mother Superior (Mary Buss) runs things with an iron fist, following a long Catholic tradition. The nuns are confined to the convent and can't leave the grounds.

Father Donaghue (Ben Hall), rumored to be a child molester and what's worse to the Mother Superior, someone who is not a believer in demons. He's here to perform in secret an exorcism on Sister Agnes, and is accompanied by an acolyte who is not ordained, Benjamin (Jake Horowitz). Since Agnes has lately been acting erratic, the Mother Superior suspects she's been possessed by a demon.

The first try at exorcising Agnes doesn't work, and leaves Father Donaghue apprehensive about going ahead with more attempts. Meanwhile Sister Mary (Molly C. Quinn) witnesses the ritual and is turned off to the point she quits the order to go back to civilian life.

By the time we get to the second half of the movie we are into a different film, as the story becomes about Mary instead of about Agnes. Now the excommunicated priest Father Black (Chris Browning) is in charge of carrying out the exorcism on Agnes. But the story follows Mary in her civilian life and shows after being in the convent for so long she misses being with God. A great scene has her working at a grocery store, another has her going on a date with the comedian Paul Satchimo (Sean Gunn).

This provocative film has a lot of curious things to say about the effect of religion on one's life and what it means to be a believer in God.
It was shown at the Tribeca Film Festival.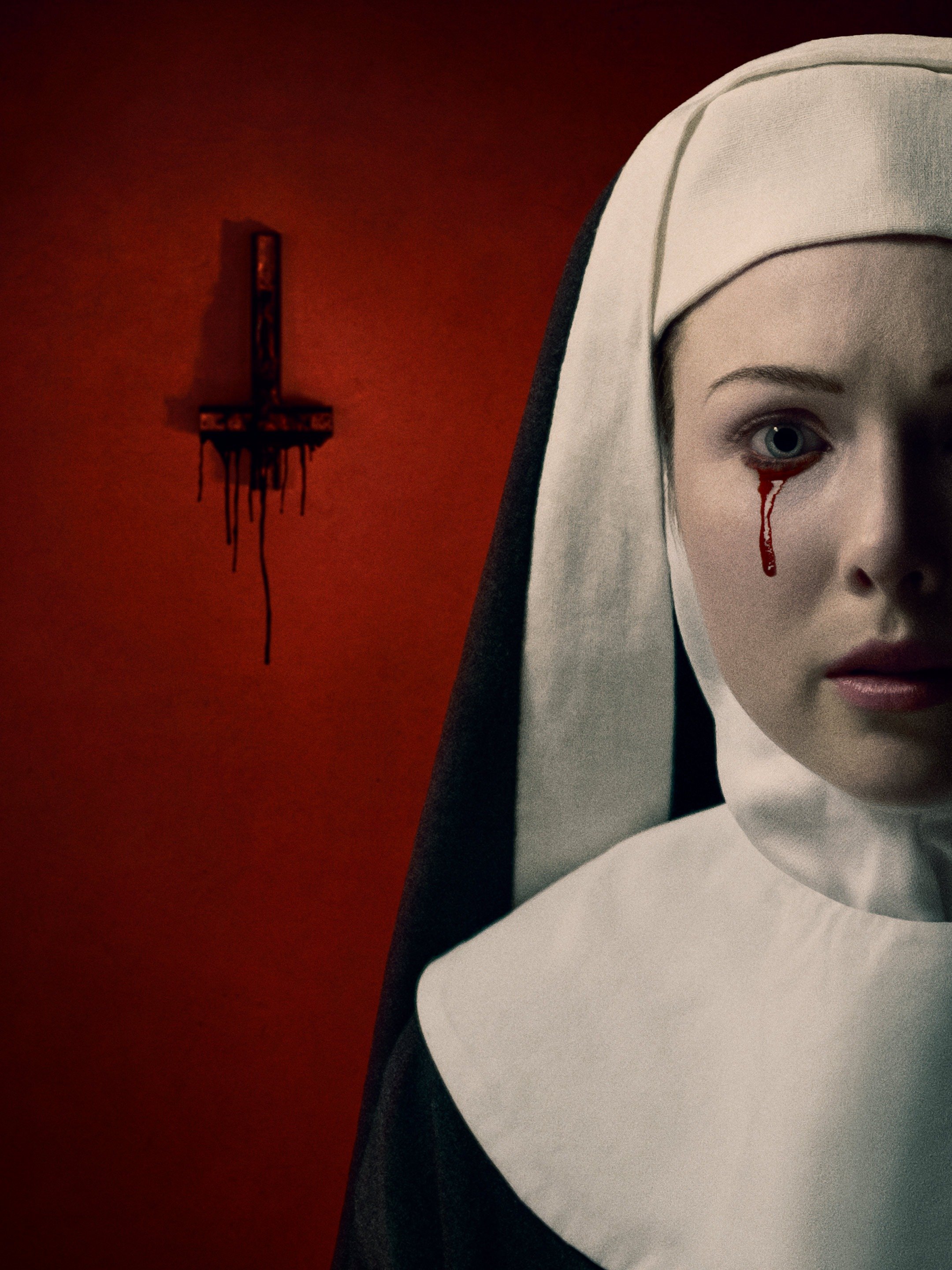 REVIEWED ON 11/26/2021 GRADE: B+