ABOUT ENDLESSNESS (OM DET OANDLIGA)
director/writer: Roy Andersson; cinematographer: Gergely Pálos; editors: Johan Carlsson, Kalle Boman, Roy Andersson; cast: Jessica Louthander (Female Narrator), Jan-Eje Ferling (Man in the stairs), Martin Serner (The Priest), Bengt Bergius (Psychiatrist), Anja Broms (Secretary), Lotta Forsberg (Woman in the Street), Magnus Wallgren (Hitler), Thore Flygel (Dentist),  Tatiana Delaunay (Flying Woman); Runtime: 78; MPAA Rating: NR; producers: Johan Carlsson/Pernilla Sandström; A Magnolia release; 2019-Sweden/Germany/Norway-in Swedish with English subtitles)
"I loved the 78-year-old Andersson's healthy critical attitude to our foibles."
Reviewed by Dennis Schwartz

The absurdist Swedish filmmaker auteur Roy Andersson("You, The Living"/"A Pigeon Sat on a Branch Reflecting on Existence"), who has made only six films since 1970 and this is his first one since that "Pigeon" film in 2014, gifts us with another crisply made weird one to ponder on the craziness of human existence. I loved the 78-year-old Andersson's healthy critical attitude to our foibles, his beautifully constructed painterly scenes and his spirited way to relating to how we differ so much on how we handle the human condition. It's a lighthearted but darkly comical film, with a woman narrator (Jessica Louthander) taking us on the ominous ride that consists of a number of disconnected  brief lyrical vignettes that may be historical explorations or take on events in our banal life that give them importance or blend those two subjects together, as they may point out our woes, joys or hopes.

It begins with a whimsical levitating shot of an unidentified couple (Tatiana Delaunay) flying over a Cologne in ruins from wartime bombings (referencing a Marc Chagall painting). There's a pleasing one of a defeated Hitler (Magnus Wallgren) getting goofed on as his captured army marches to Siberia. A wise one of a pair of high school students, whereby the male is reading about the law of thermodynamics, and then telling the daffy coed how everything is energy and cannot be destroyed. Its main episodes revolve around the recurring character who is a troubled married priest (Martin Serner), unable to be helped while going through a loss of faith crisis. His regular nightmare is that he's Christ carrying a heavy wooden cross while people flog and beat him on the street. In despair, he asks a doctor, "What have I done to them?" Only to be told 'I'm sorry I have to catch a bus, and that his consultation will cost money.'

The  idiosyncratic filmmaker's mission seems to be to reconstruct the everyday as he sees it, and thereby he can make us perhaps a little wiser or give us a few laughs or just be a calming voice in today's angry world. There are many Peter Greenaway-like strange skits, but without any of the steroids.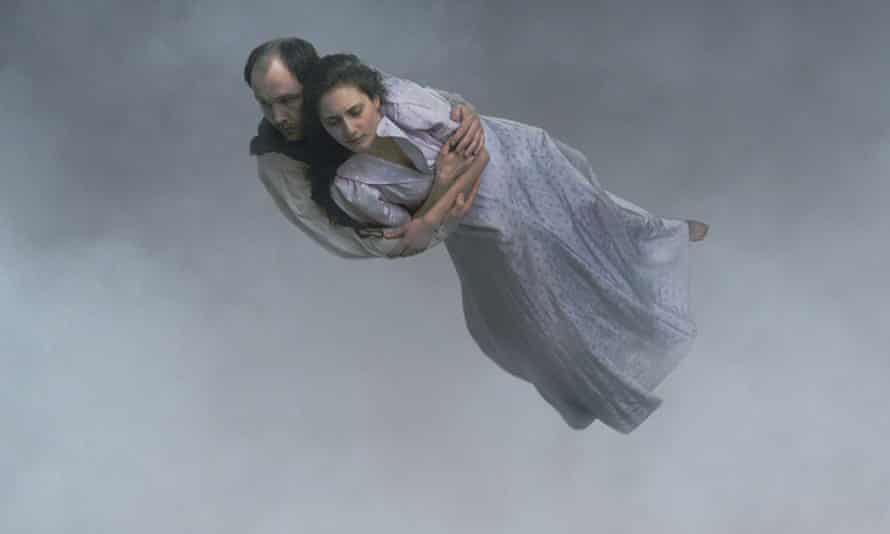 REVIEWED ON 5/8/2021  GRADE: A