ABDUCTION
(director: John Singleton; screenwriter: Shawn Christensen; cinematographer: Peter Menzies Jr.; editor: Bruce Cannon; music: Edward Shearmur/Ki; cast: Taylor Lautner (Nathan), Lily Collins (Karen), Alfred Molina (CIA agent Burton), Jason Isaacs (Kevin), Maria Bello (Mara), Sigourney Weaver (Dr. Bennett), Jack Andolina (CIA Man), Michael Nyquist (Kozlow), Dermot Mulroney (Martin Price); Runtime: 106; MPAA Rating: PG-13; producers: Doug Davison/Ellen Goldsmith-vein/Lee Stollman/Roy Lee/Dan Lautner/Patric Crowley; Lionsgate; 2011)
"A time-waster."
Reviewed by Dennis Schwartz

A time-waster abduction film about a teen on the run because of his lost identity from the past now becomes front and center in this inept espionage tale. The action/thriller is directed without soul by John Singleton ("Shaft"/"Four Brothers") and written with trite dialogue and a confusing plot by Shawn Christensen (indie-rock bandleader).

It stars the Twilight alumnus, Taylor Lautner, in his first starring vehicle, who proves he can't act but might be believable as a martial-arts fighter or a Pirate baseball fan or as a teen heartthrob.


The disappointing climax, exuding little tension, was staged at Pittsburgh's scenic PNC Park during a real Pirates-Mets game.


It begins after a night of too much partying, as the Pittsburgh high school senior Nathan Harper (Taylor Lautner) is forced by his tough-guy adopted father (Jason Isaacs) to do hand-to-hand combat exercises.

Nathan strangely shuns his next-door neighbor pretty classmate Karen (Lily Collins, daughter of singer Phil) after frequently making wishful eye contact. He's being treated by a therapist (Sigourney Weaver), his handler, for anger issues, which explains his aloofness.

One day, Nathan, while doing a school project comes across a Missing Kids website that features a photo of a missing 3-year-old boy, who looks like he did at the time of his disappearance. This gets his attention.

He affirms from the woman (Maria Bello) taking care of him that she's his real mom,  and that his real CIA father Martin Price (Dermot Mulroney) went on the run.

The adopted parents are killed by two thugs, who then blow up the house. Thereby Nathan and Karen decide to run away together, to escape from the Serb killers.

The kids are then contacted by phone from a shady CIA agent (Alfred Molina) who tells them he's there to help, as the kid is asked to go to a safe house in Arlington, Virginia, just 250 miles away.

While looking to find answers about himself and his real parents, the kid and Karen wind up on a train being followed by both the Serbs and the CIA, and has to fight off a Serb assassin. Then must survive on foot with Karen in the forest.

The plot is so unbelievable, as it seems the filmmaker only cares about getting in a number of action scenes while as a diversion devising some ridiculous explanations why the kid is in this pickle (like for one reason a list is circulating on a cell phone of compromised agents).

In the end, we find the real bad guy is a Serbian crime boss (Michael Nyquist), who dealt with Nathan's top spy father. Meanwhile the estranged dad secretly is acting as the kid's guardian angel.

It's not worth going into all the shoddy details, but to just say this is one action pic that has little going for it but bad filmmaking.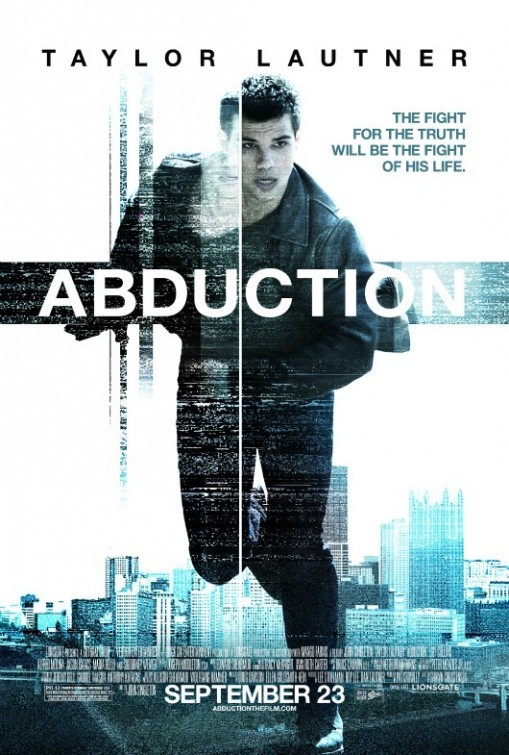 REVIEWED ON 2/17/2023  GRADE: C-