A PERFECT PAIRING
(director/writer: Stuart McDonald; screenwriters: Hilary Galanoy, Elizabeth Hackett; cinematographer: Ben Nott; editor: Mark Warner; music:Nerida Tyson-Chew; cast: Samantha Cain (Hazel Walsh), Adam Demos (Max), Craig Horner (Calder), Victoria Justice (Lola), Luca Asta Sardelis (Breeze), Lacy Durack (Audra); Runtime: 101; MPAA Rating: NR; producers; Deborah Evans, Deborah Glover, Robyn Snyder, Tracey Vieira:  Netflix; 2022)
"I enjoyed this film about as much as if I were cleaning poop on a sheep farm."
Reviewed by Dennis Schwartz

Veteran TV director Stuart McDonald ("Oddball"/"Stranded") is director and co-writer of this earnest but bland rom/com, a film that seems just cute enough for the Hallmark Channel.

The hard-working LA wine company executive, the lovelorn divorcee Lola (Victoria Justice), goes on a business trip to Australia to see if she can land a special client for her new company. She was a star wine broker under the exasperating, unappreciative and not likable boss Calder (Craig Horner). After an incident at the workplace where a back-stabbing executive colleague (Lucy Durek) steals her ideas and the boss refuses to back her, she therefore quits in anger and starts her own company.

Lola's first task is to steal the contract of Vaughn Family Wines, owned by Hazel (Samantha Cain), that was promised to her former boss. But Hazel's company is primed to go big time and she feels uncomfortable handing over the lucrative contract to an inexperienced start-up company.

To prove her worth, when the go-getter Lola finds out the winery's sheep farm is looking for a jackeroo, she volunteers her services for two weeks. In charge of the sheep station is the handsome Max (Adam Demos), who Hazel orders to train Lola. The two make a love connection before you can count the sheep on the farm, but Lola's a fish out water on the job (which leads to a few crass comedic moments).

How doing this job will prove to Hazel she should sign a contract with her is something I don't get. But I get it if you need to put together a perfect couple and shoot for a feel-good rom/com. The only obstacle between them is Max is hiding something about his past that must be cleared-up if they're to become a couple and live happily ever after.

I enjoyed this film about as much as if I were cleaning poop on a sheep farm.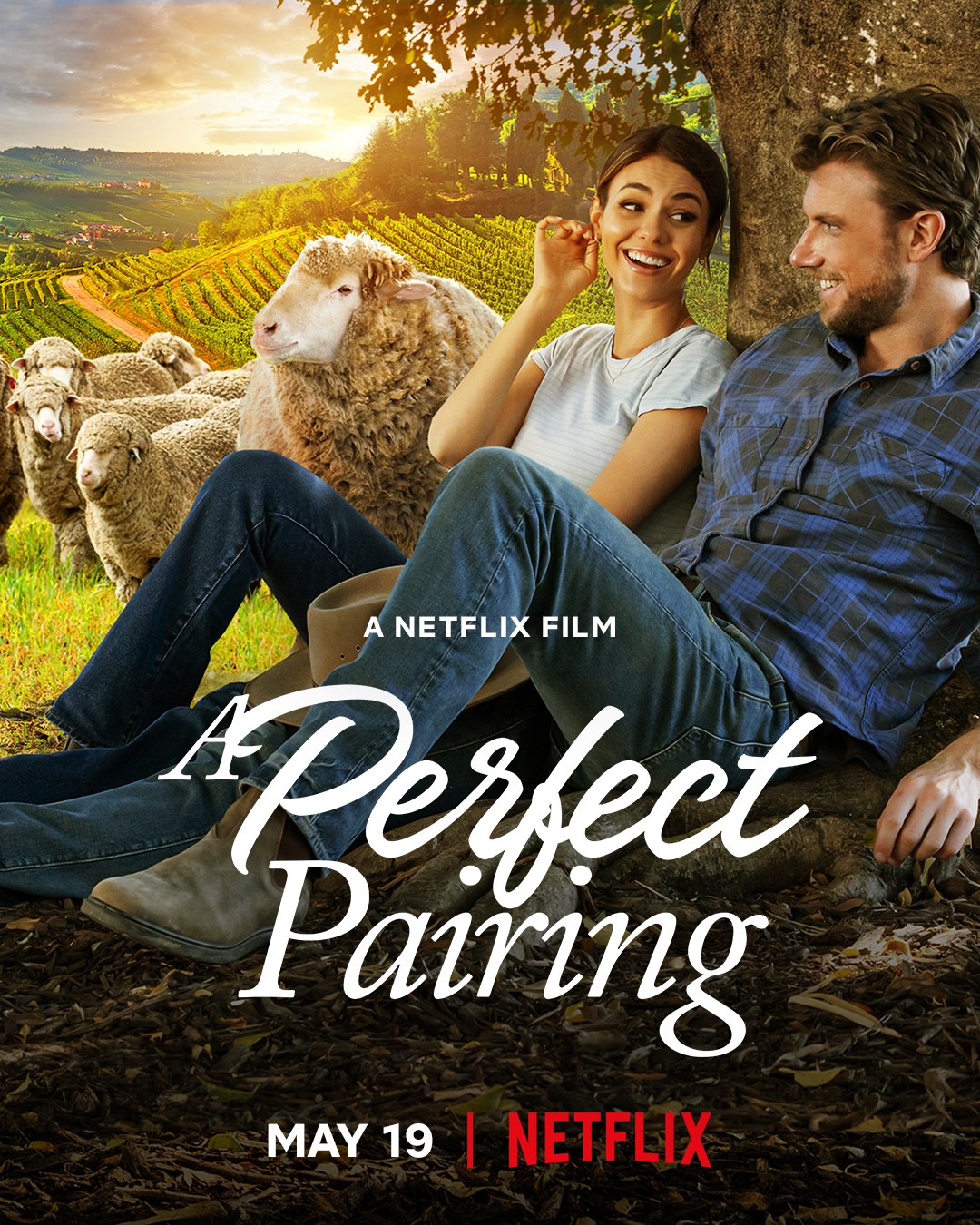 REVIEWED ON 5/29/2022 GRADE: C+