WILDHOOD
(director/writer: Bretten Hannam; cinematographer: Guy Godfree; editor: Shaun Rykiss; music: Neil Haverty; cast: Phillip Lewitski (Link), Joshua Odjick (Pasmay), Avery Winters-Anthony (Travis), Michael Greyeyes (Smokey), Becky Julian (Elsapet), Joel Thomas Hynes (Arvin), Bailey Maughan (Ben), Jordan Poole (Skater), Savonna Spracklin (Sarah); Runtime: 107; MPAA Rating: NR; producers; Gharrett Patrick Paon, Julie Baldassi, Bretten Hannam: Rebel Road Films/Films Boutique; 2021-Canada-in English and Mi'kmaw)
"It tells a simple modern day family drama story about the Mi'kmaw culture."
Reviewed by Dennis Schwartz

The first feature film by the Bretten Hannam, who is Two-Spirit and L'nu, was screened at the Toronto Film Festival.

The story is about a teenager boy with bleached hair in self-denial named Lincoln, who is called Link (Phillip Lewitski, gives an absorbing performance). He is trying to find his identity. His troubling journey takes place in Mi'kmaw territory (Nova Scotia) in Wildhood, as he tries to find a way to accept his Mi'kmaw heritage and sexuality. He was raised in a rural east-coast trailer park by an abusive white father, but escapes with younger half-brother Travis (Avery Winters-Anthony) in tow after a fight at home. Link searches the Nova Scotia countryside to find his Mi'kmaw mother (Savonna Spracklin) when he learns she still may be alive and not dead like his father lets on. On the run, the boys meet the drifter Pasmay (Joshua Odjick), a pow wow dancer who's running from his own demons, and a bond forms between the trio. Pasmay becomes a guide who teaches the boys the Mi'kmaw language and customs, and becomes Link's lover.

On the journey the brothers run into unique characters like pastry chef "Smokey" (Michael Greyeyes) and community elder Elsapet (Becky Julian). The road movie also shows the vast differences between the white Canadians and the Mi'kmaq over cultural matters and that some whites have racist attitudes towards them.

It tells a simple modern day family drama story about the Mi'kmaw culture, one that should connect with all kinds of folks who cherish family values and tolerance.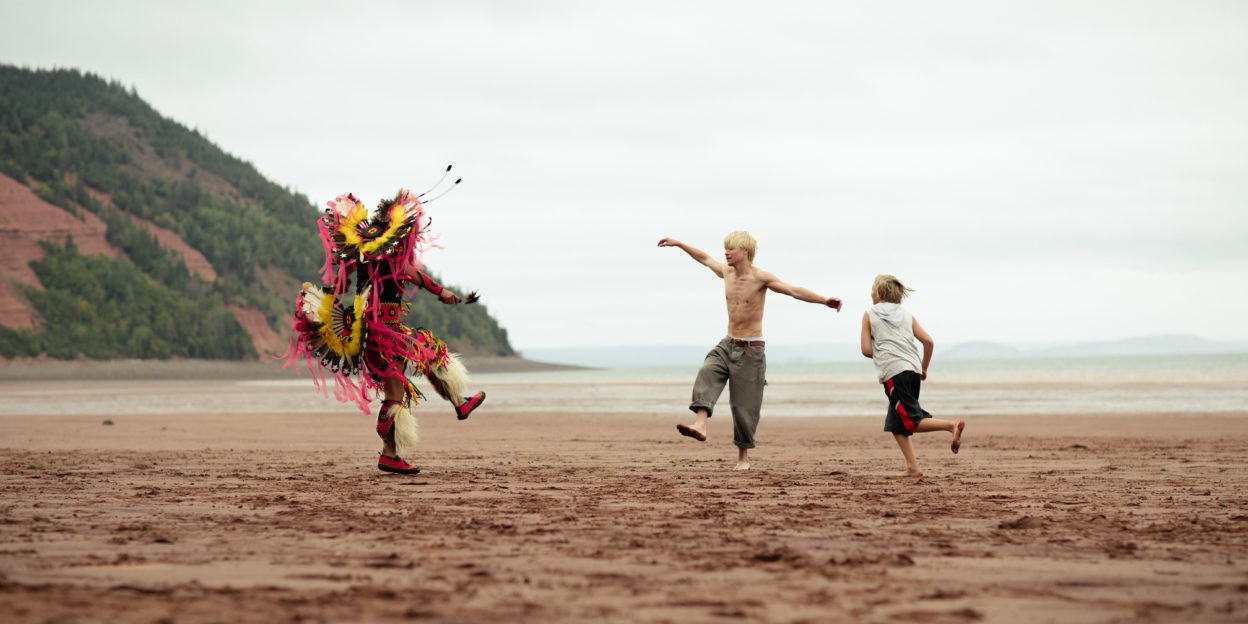 REVIEWED ON 11/9/2021 GRADE: B