WILDCAT
(director/writer: Jonathan W. Stokes; cinematographer: Adam Lee; editor: Matt Blundell; music: Nicholas Jacobson-Larson; cast: Georgina Campbell (Khadija Young), Luke Benward (Luke), Mido Hamada (Abu Khalid), Maz Siam (Hamza), Ibrahim Renno (Jalal), Ali Olomi (Saif), Chido Nwokocha (Medic); Runtime: 93; MPAA Rating: R; producers: Christopher Alender, Narineh Hacopian; A Saban Films release; 2021)
"Thoughtful drama on terrorists, that focuses on torture as a means of gathering information."
Reviewed by Dennis Schwartz

Jonathan W. Stokes  ("Air") is writer and director of this thoughtful drama on terrorists, that focuses on torture as a means of gathering information.
 
The Muslim-American journalist Khadija Young (Georgina Campbell), covering the Iraq conflict is ambushed when traveling with a U.S. Marine convoy and is captured by terrorists,  and she is placed in a dank cell in Mosul whiles handcuffed to the bed. A second terrorist (Maz Siam), a brute, appears in the cell and with pliers rips out her thumbnail, as she screams in pain. A third man, Khalid (Mido Hamada), calms her and starts interrogating her gently, except when not liking an answer he presses down on the spot her thumb nail was ripped out. There's another prisoner in the cell, a seriously wounded male Marine security guard, Luke (Luke Benward), suffering from gunshot wounds to the stomach. He's the only other survivor on the convoy. The prisoners agree to have guarded conversations, knowing their Muslim captors are listening in and in particular want to know about about the security codes at the US embassy.

The terrorists are planning to attack the U.S. consulate in Mosul, and any info they get from their prisoners would make their job easier. Jalal (Ibrahim Renno) is an Iraqi Muslim mechanic who is planning the attack on the consulate as revenge for the Americans killing his daughter during a bombing raid. Khadija and Jalal match wits, each trying to get away with something from the other. The cptors never believe she's just a journalist.

It's a grim story told in a claustrophobic setting  that might be well acted, but does not make for a pleasant watch. The Iraqi war was a mistake, and all this film (barely touching base with the bigger aspects of the war) can do is show us what a bad mistake it was.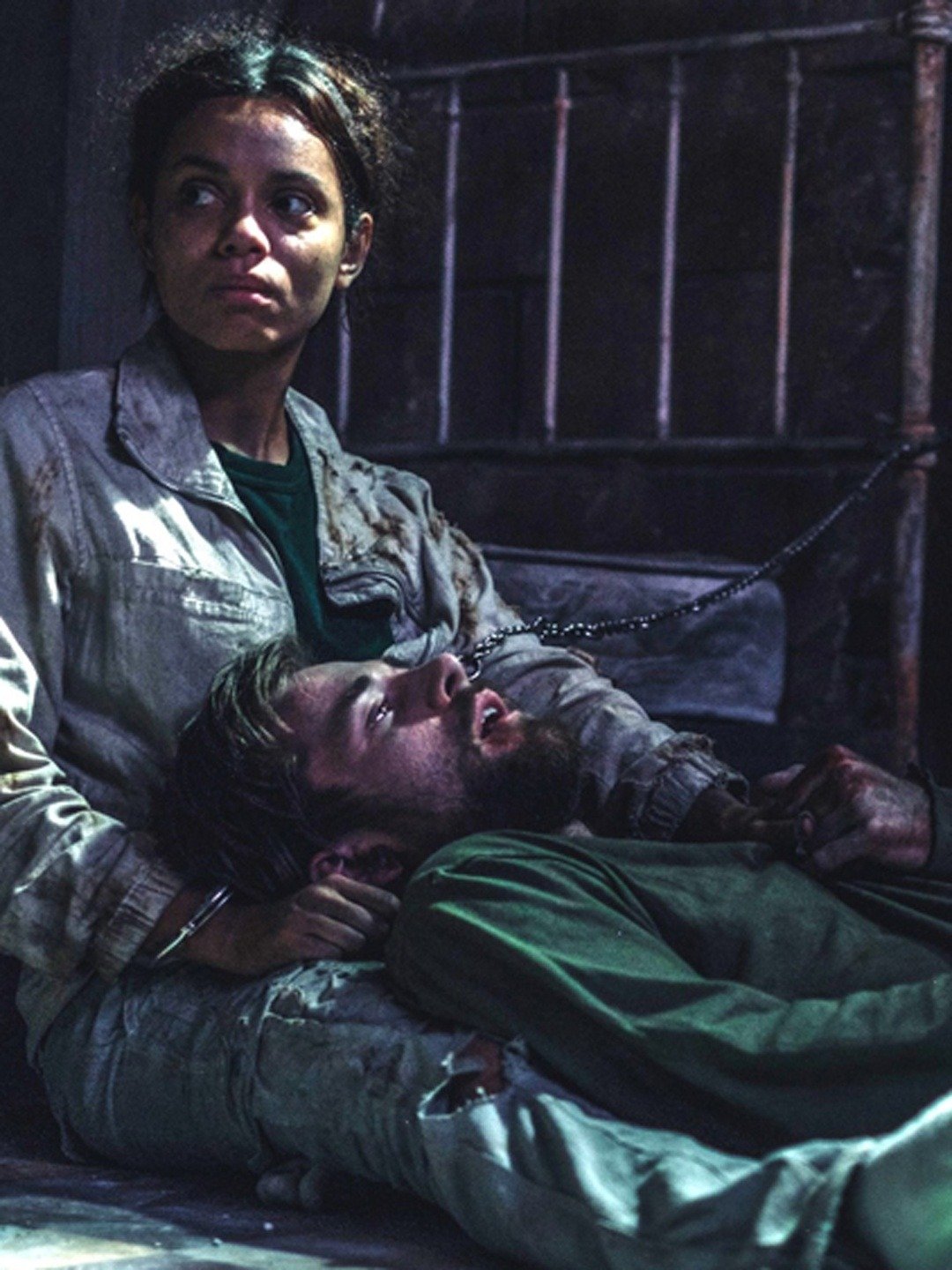 REVIEWED ON 4/29/2021 GRADE: B-