WHEN YOU FINISH SAVING THE WORLD
(director/writer: Jesse Eisenberg; cinematographer: Benjamin Loeb; editor: Sara Shaw; music: Emile Mosseri; cast: Julianne Moore (Evelyn Katz, Finn Wolfhard (Ziggy), Billy Bryk (Kyle), Alisha Boe (Lila), Jay O. Sanders (Roger), Eleonore Hendricks (Angie); Runtime: 88; MPAA Rating: R; producers: Ali Herting/Dave McCary/Emma Stone; A24; 2022)
"A perceptive and funny drama."
Reviewed by Dennis Schwartz
This film marks the debut in directing and writing for the former actor Jesse Eisenberg. It's a film that turns out to be a perceptive and funny drama. Eisenberg adapts it from an audio drama he wrote, narrated and released in 2020.


The idealistic, caring, social/worker counselor, residing in the suburbs of Indiana, Evelyn Katz (Juianne Moore), is married to Roger (Jay O. Sanders), a school chancellor. Both are self-satisfied types. They live privileged lives in their upper-middle-class family. The always meaning well Evelyn has a complex relationship with her disconnected, ambitious, artistic teenager son Ziggy (Finn Wolfhard). He lives at home and gets satisfaction as a rock 'n' roll songwriter on social media, where his livestreams are broadcast from a studio next to his bedroom, and because of them he's popular around the world.


Ironically Evelyn pays little attention to her son's needs while devoting herself to caring for others in an emotionless and efficient way. As a feather in her cap, she started and runs a needed shelter for female victims of domestic violence.


As we observe both mother and son in action, we see things about them that make them seem so alike in the way they treat strangers and each other, as the closer we observe them the more we see they are both selfish and narcissistic despite all their pretenses to the contrary.


When Ziggy falls for the politically aware and savvy people person, the college attending Lila (Alisha Boe), he's rebuffed that she only wants to be friends and not lovers.

Eisenberg ends things after it's shown how empty are the comfortable lives of mother and son, who don't have it in their DNA to understand the needs of others. But, with a broad brush stroke, it shows how both have the intellectual capacity and determination to make it successfully in this world even if they don't have it in them to warmly connect with others.

Moore is so talented an actress she can take an unsympathetic part and make it somewhat sympathetic, while Finn (love the name!) proves he can act both in arthouse comedies and as he did before in mainstream action pics.



It played at the Sundance Film Festival.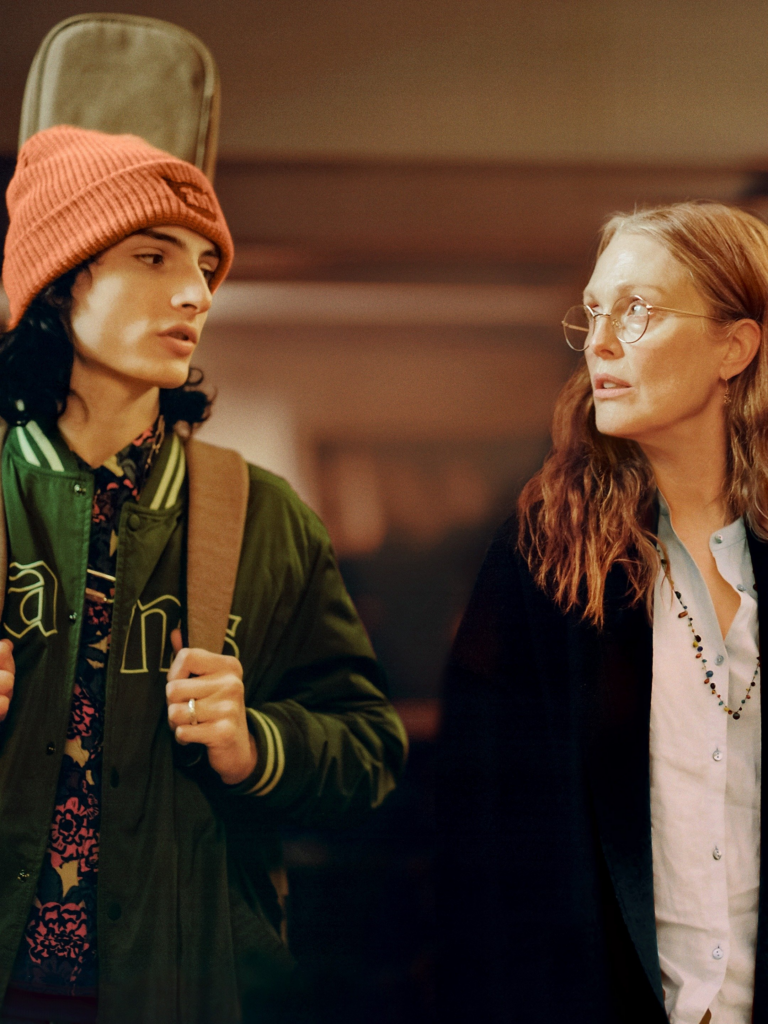 REVIEWED ON 1/11/2023  GRADE: B