WHAM!
(director: Chris Smith; editor: Gregor Lyon; music: Tim Atack, Wham!; cast: George Michael, Andrew Ridgeley, Simon Napier-Bell, Georgios Kyriacos Panayiotou; Runtime: 92; MPAA Rating: NR; producers: Simon Halton/John Battsek/Chris Smith; Netflix; 2023-UK)
"A nostalgic and highly entertaining musical documentary."
Reviewed by Dennis Schwartz

A nostalgic and highly entertaining musical documentary that focuses solely on the music of Wham!, a duo who existed only from 1981-1986. It's directed by the noted documentarian Chris Smith ("Fyre"/"Jim and Andy") as a tribute film that offers only an uncritical and lightweight treatment of the meteoric rise in the 80s pop music scene of the Brit friends George Michael and Andrew Ridgeley. It also covers Michael coming out of the closet and going solo.

The narrative picks up from the duo's humble childhood beginnings in London and continues with their friendship after their break-up.

The film covers the boys life in chronological order and adroitly blends together archival footage, animated content, interviews and their scrapbooks.

The boys were hurt when the music press dismissed their early music as dumb, and they still carry those scars.

The duo is known for songs such as Big Hair, Tiny Shorts, Young Guns, Club Tropicana, Bad Boys, I'm Your Man and Wake Me Up Before You Go Go.

WHAM! is a must-watch for fans. For non-fans like me, I can appreciate their music but it's not a must-watch.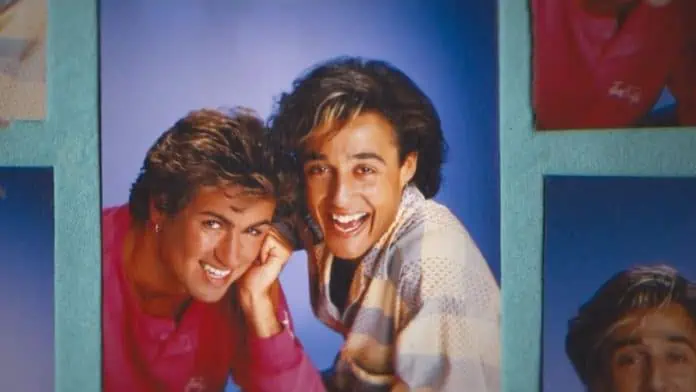 REVIEWED ON 7/19/2023  GRADE: B