¡Viva Maestro!
(director/writer: Ted Braun; cinematographers: Richard Pearce/Buddy Squires; editor: Kate Amend; music:Gustavo Dudamel; cast: Gustavo Dudamel, Arturo Márquez, Alejandro Carreno, Elly Saúll Guerrero, Nathaly Al Gindi; Runtime: 99; MPAA Rating: NR; producers; Howard Bragman, Ted Braun, Nicolas Paine, Dean Schramm, Steve Tisch: Greenwich Entertainment; 2022-USA-in English & Spanish, with English subtitles)
"A pleasing but conventional music documentary."
Reviewed by Dennis Schwartz

A pleasing but conventional music documentary from Ted Braun ("Darfur Now"/"Betting On Zero") about the now 41-year-old and past wunderkind Venezuelan conductor and renown violinist, Gustavo Dudamel, who at the tender age of 28 was chosen in 2009 to become the new artistic director of the Los Angeles Philharmonic, and also helped inspire the Amazon series "Mozart in the Jungle." His welcome concert, held at the Hollywood Bowl on October 3rd, 2009, was well-received by the city, as he beautifully performed Beethoven's Ninth Symphony.

Gustavo Dudamel is the gifted conductor from Venezulan who emerged from that country's El Sistema music program (In 1975, with financial assistance from the government, Venezuelan activist, educator and musician Jose Antonio Abreu, Gustavo's mentor, created a revolutionary arts program that provided free classical music education to the country's youth. It was promoted as "music for social change," a program that has helped provide training to more than 700,000 young people in the country).


The film follows Gustavo's career moves from 2017 on. We observe as he prepares Venezuela's Simón Bolívar Symphony Orchestra for an international tour, and in 2018, when he travels to Chile to conduct performances in honor of his late mentor, José Antonio Abreu.

When Gustavo spoke out against the repressive regime of President Nicolás Maduro, of Venezuela, in retaliation, Maduro's government canceled both the Bolívar orchestra and the National Youth Orchestra of Venezuela, and the conductor found himself no longer welcome in his homeland.

The filmmaker tells us little of Gustavo's personal life and not enough info is given to the events he gets caught up in. It does a better job showing him as a charismatic figure and great communicator for music as a panacea for a lot of the ills in society and of his reaching the hearts of people in these troubled times of political unrest in his home country.

The film does its best work by combining vérité footage of the conductor in rehearsals and with him articulating (maybe somewhat naively) how young people can make a better world through music.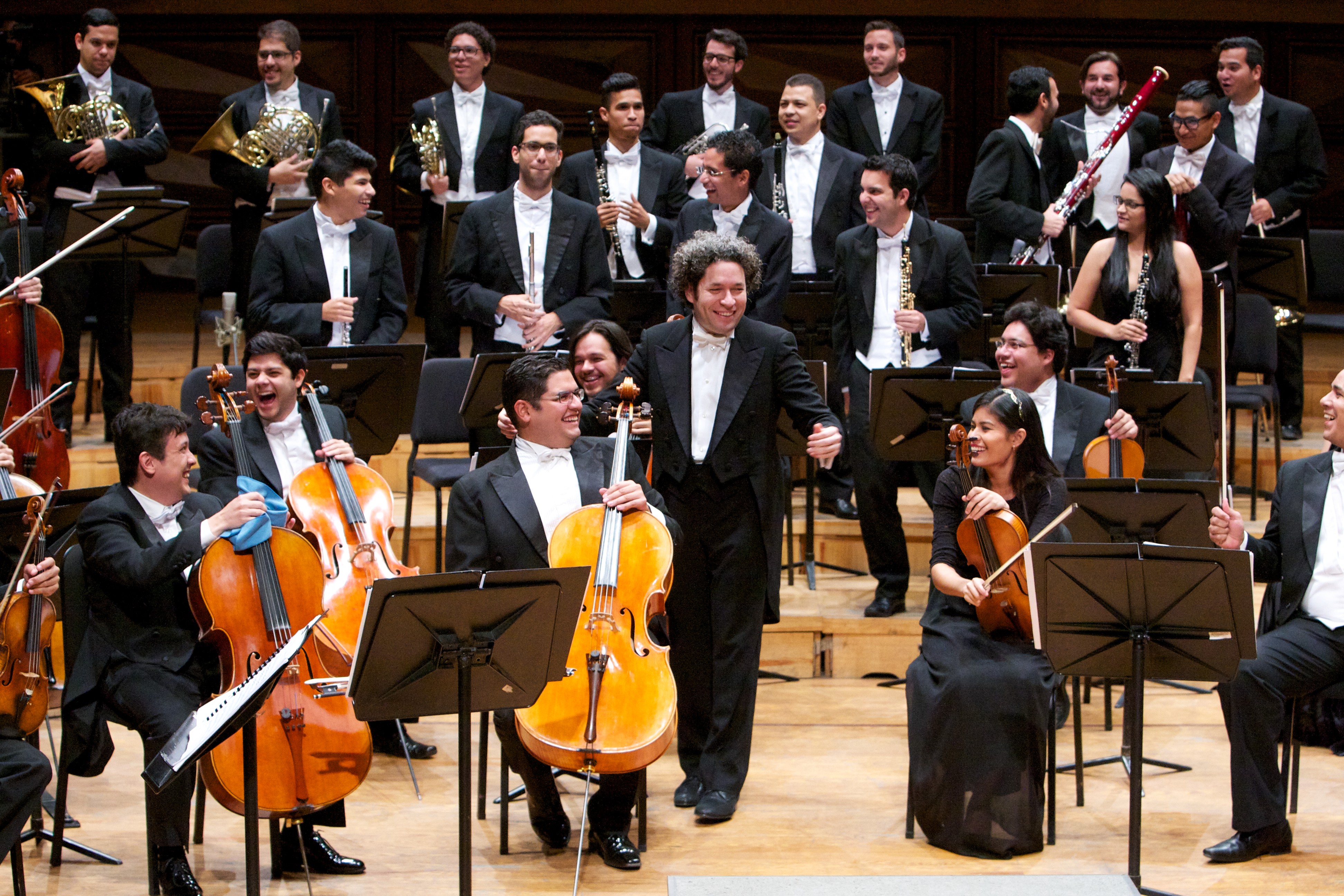 REVIEWED ON 5/10/2022 GRADE: B