VIOLET
(director/writer: Justine Bateman; cinematographer: Mark Williams; editor: Jay Friedkin; music: Vum; cast: Olivia Munn (Violet), Luke Bracey (Red), Erica Ash (Lila), Justine Bateman (Voice), Dennis Boutsikaris  (Tom Gaines), Zachary Gordon (Bradley), Bonnie Bedelia (Aunt Helen), Simon Quarterman (Martin), Rob Benedict (Fred Collins), Todd Stashwick (Rick), Laura San Giacomo (Janice), Jim O'Heir (Dennis Fitcher), Peter Jacobson (Roger Vale), Keith Powers (Keith), Cassandra Cardenas (Julie), Al Madrigal (Darren Brightly), Rain Phoenix (Rita), Anne Ramsay (Vanessa), Colleen Camp (Connie Campos), Federico Dordei (Michele), Jason Dohring (Harry White), Jordan Belfi (Ron Moore); Runtime: 92; MPAA Rating: R; producers; Justine Bateman, Larry Hummel, Michael D. Jones, Matt Paul: Relativity Media; 2021)
"I can appreciate the innovative premise but not how it gets lost in its gimmickry and never gives us much of a story to get excited about."
Reviewed by Dennis Schwartz

In the actress-turned-filmmaker Justine Bateman's feature film directing debut, Violet (Olivia Munn, in a stunning performance) is an insecure Los Angeles film production executive in her thirties. Life is troubling for her as she's ordered around by inner voices such as a combative male voice (Justin Theroux) who tests her self-esteem; one voice is challenging her private wishes; and in a third voice Violet speaks to the other characters–a voice she calls "the committee."

We learn she has a neglectful mother, suffers from past traumas, the man who could be Mr. Right, Red (Luke Bracey), is just her screenwriter friend, and her meanie boss (Dennis Boutsikaris) is part of the toxic culture in Hollywood that rattles her nerves.

Violet can be saved from herself if she can become self-confident and eliminate her self-doubt. But that's a tall order for this self-help feminist drama, where tedium and awkward moments fill the screen.

I can appreciate the innovative premise but not how it gets lost in its gimmickry and never gives us much of a story to get excited about.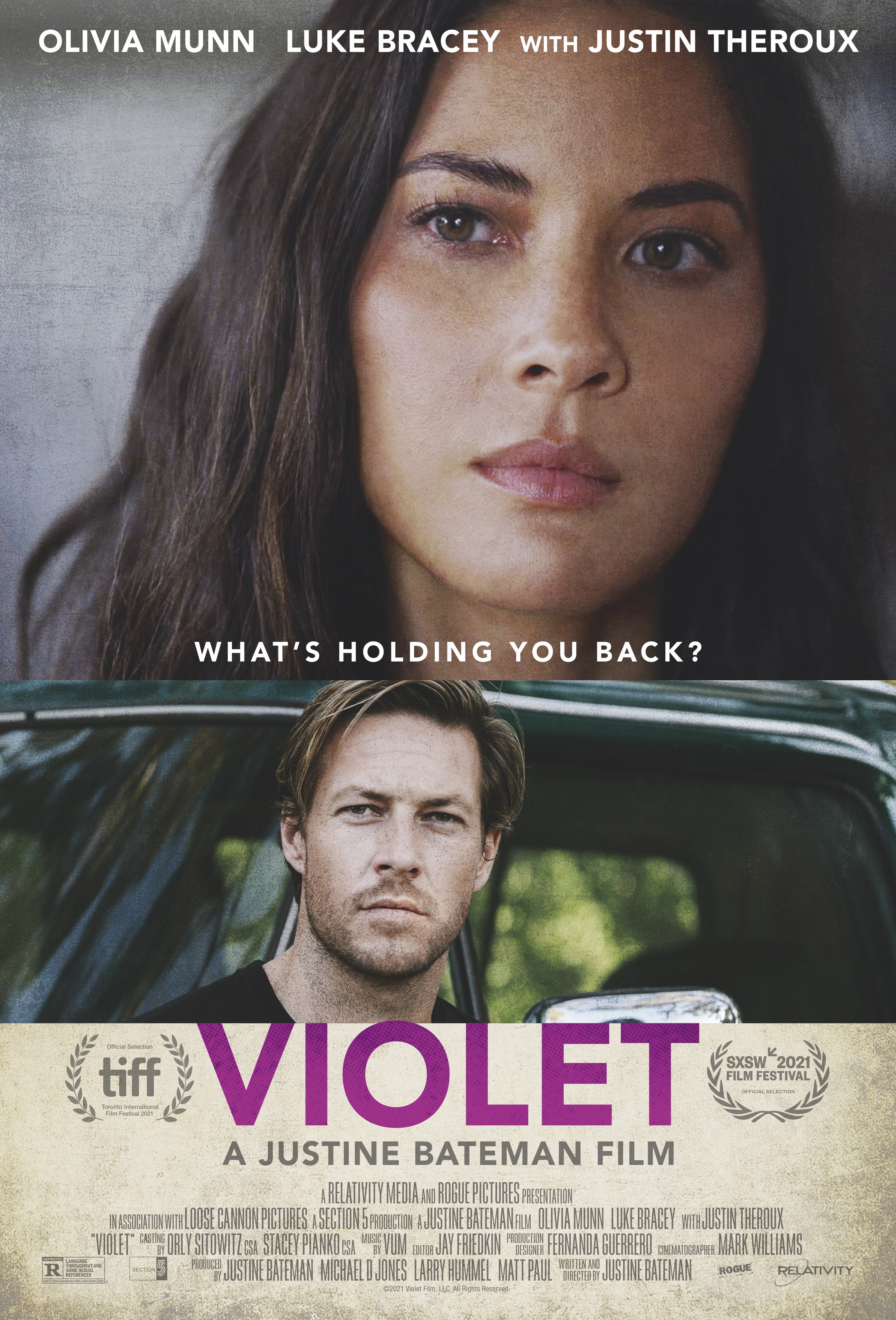 REVIEWED ON 1/22/2022 GRADE: C+