UNWELCOME
(director/writer: Jon Wright; screenwriter: Mark Stay; cinematographer: Hamish Doyne-Ditmas; editor: Zsofia Taias; music: Christian Henson; cast: Colm Meaney (Whelan), Douglas Booth (Jamie), Rick Warden (Redcap Chief), Hanna-John Kamen (Maya), Mark Desvaux (Narrator), Jamie-Lee O'Donnell (Aisling, Whelan family), Chris Walley (Killian, Whelan family), Kristian Nairn (Eoin, Whelan family), Niamh Cusack (Marve); Runtime: 104; MPAA Rating: R; producers: Piers Tempest/Peter Touche; Well Go USA/Warner Bros; 2022-UK)
"Filled with Celtic malarkey, horror pic terror and creepy comedy."
Reviewed by Dennis Schwartz

A cruelly set B-film folk-tale filled with Celtic malarkey, horror pic terror and creepy comedy. In the end, after a weak start, it proves to be robustly directed by the Belfast-born Jon Wright ("Robot Overlords"/"Grabbers") that is co-written by him and Mark Stay.

Jamie (Douglas Booth) and his pregnant girlfriend, Maya (Hannah John-Kamen), are attacked by three ruffians in their rough London neighborhood and then move out of their dreary London flat in the projects to a big cottage in rural Ireland after Jamie's great-aunt dies and leaves him the property. His aunt's friend, Maeve (Niamh Cusack), however, warns them about the mysterious killer goblins called redcaps that hang out in their garden and dwell in the nearby forest.

The peaceful English couple have a hole in their roof and hire a bigoted anti-English roofer contractor, Mr. Whelan (Colm Meaney), who works with his three adult children (Jamie-Lee O'Donnell, Chris Walley and Kristian Nairn), that he insists call  him Daddy.

The film drags until the third act when the redcaps go on a rampage and their bloody violence makes the pic watchable and strangely entertaining.

Though the film dies in its early meandering parts, it redeems itself as a hellish fairy-tale about the powerless that comes to life in its bloody supernatural climax. It has the potential to be a cult favorite film after its memorable scenes with the killer redcaps.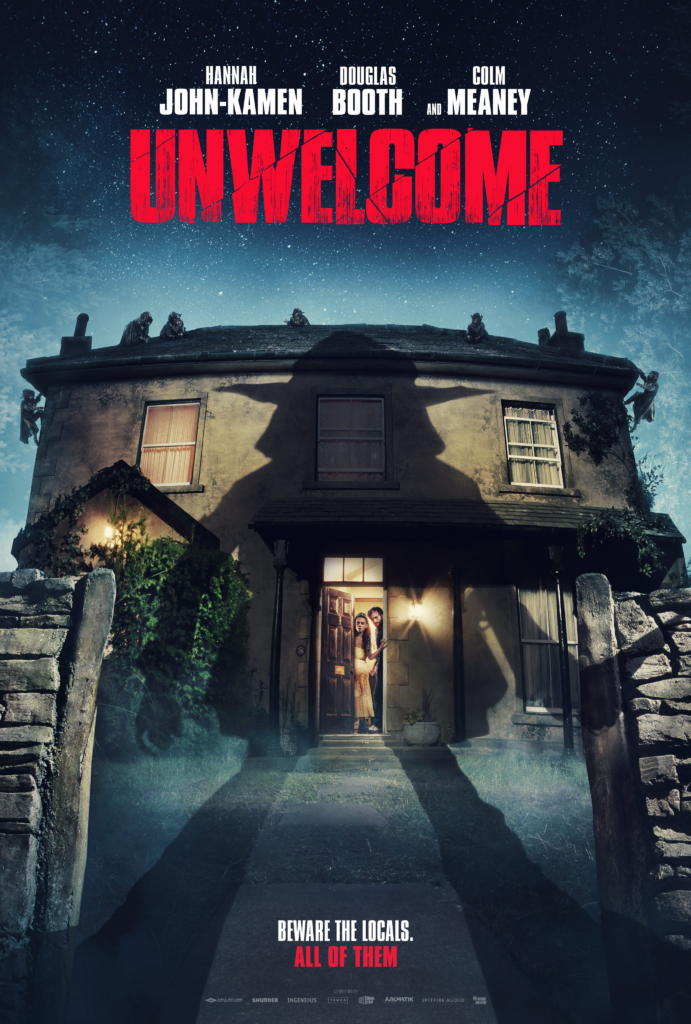 REVIEWED ON 3/14/2023  GRADE: B-