TWO LOTTERY TICKETS (DOUA LOZURI)
(director/writer: Paul Negoescu; screenwriter: short story by Ion Luca Caragiale; cinematographer: Ana Draghici; editor: Alexandru Radu; cast: Dorian Boguta (Dinel Petre), Dragos Bucur (Vasile Gramada aka Sile), Alexandru Papadopol (Pompiliu Bors), Dragos Niamtu (Strutanu), Ina Dimitriu (Mihaela Dorohoi), Mircea Banu (Agent Guspenec), Servan Pablu (Iubitul Gelos), Elias Ferkin (Prezentator loto); Runtime: 86; MPAA Rating: NR; producers: Dragos Bucur/Dorian Boguta/Alexandru Papadopol; Dekanalog/Actoriedefilm.ro; 2016-Romania-in Romanian with English subtitles)
"The indie comedy became one of the biggest box office hits of all time in its native Romania."
Reviewed by Dennis Schwartz

The Romanian New Wave road buddy comedy is a crowd-pleaser. It's inspired by the playwright Ion Luca Caragiale's short story "Doua loturi" (1905), and produced by an acting school in Romania called Actoriedefilm.ro, that the three stars attended. It's written and directed by Romanian filmmaker Paul Negoescu  ("A Month in Thailand").
The indie comedy became one of the biggest box office hits of all time in its native Romania. But that doesn't mean it's a satisfying film. In fact, I was not charmed by it and found it resembling most one of those weak American TV sitcoms that I usually avoid.

The mustached Dinel (Dorian Boguta) is a young small-town car mechanic (residing in a dull place on the outskirts of Bucharest), earning low-wages, who desperately needs money to help convince his runaway wife to return home from Italy after she frolics there with an Italian. After work he goes drinking with his buddies – the bearded gambling addict carpenter Sile (Dragoş Bucur) and the cool conspiracy buff dude who is a government worker, Pompiliu (Alexandru Papadopol). The three become partners in buying a lottery ticket that surprisingly wins six million euros.

The problem is Dinel held the ticket and kept it in his backpack, but when robbed in an apartment building by two thugs the ticket was also stolen. The confused and upset buddies try and figure a way of retrieving the ticket, such as reporting the robbery to the police and then by trying to track it down by themselves in their village and then by driving to Bucharest.

They end up tracking the robbers to the apartment building where the robbery took place and questioning all the residents (all students in the acting school that produced the film) for clues to the location of the robbers. The key residents questioned are the following — a greedy clairvoyant who asks for several payments in return for answering questions, a hooker willing to join them on their search to the seashore residence of the thieves and a most helpful hotel clerk. He points out to them a Bucharest place where they climb over the gateways to take back their winning ticket. When the robbers catch them trying to steal back their ticket, the tension gives way to some Three Stooges' comical moments.

The comedy had a serious moment or two to explore poverty and political corruption issues. It gave off a pleasant country feeling like many such American quirky road films.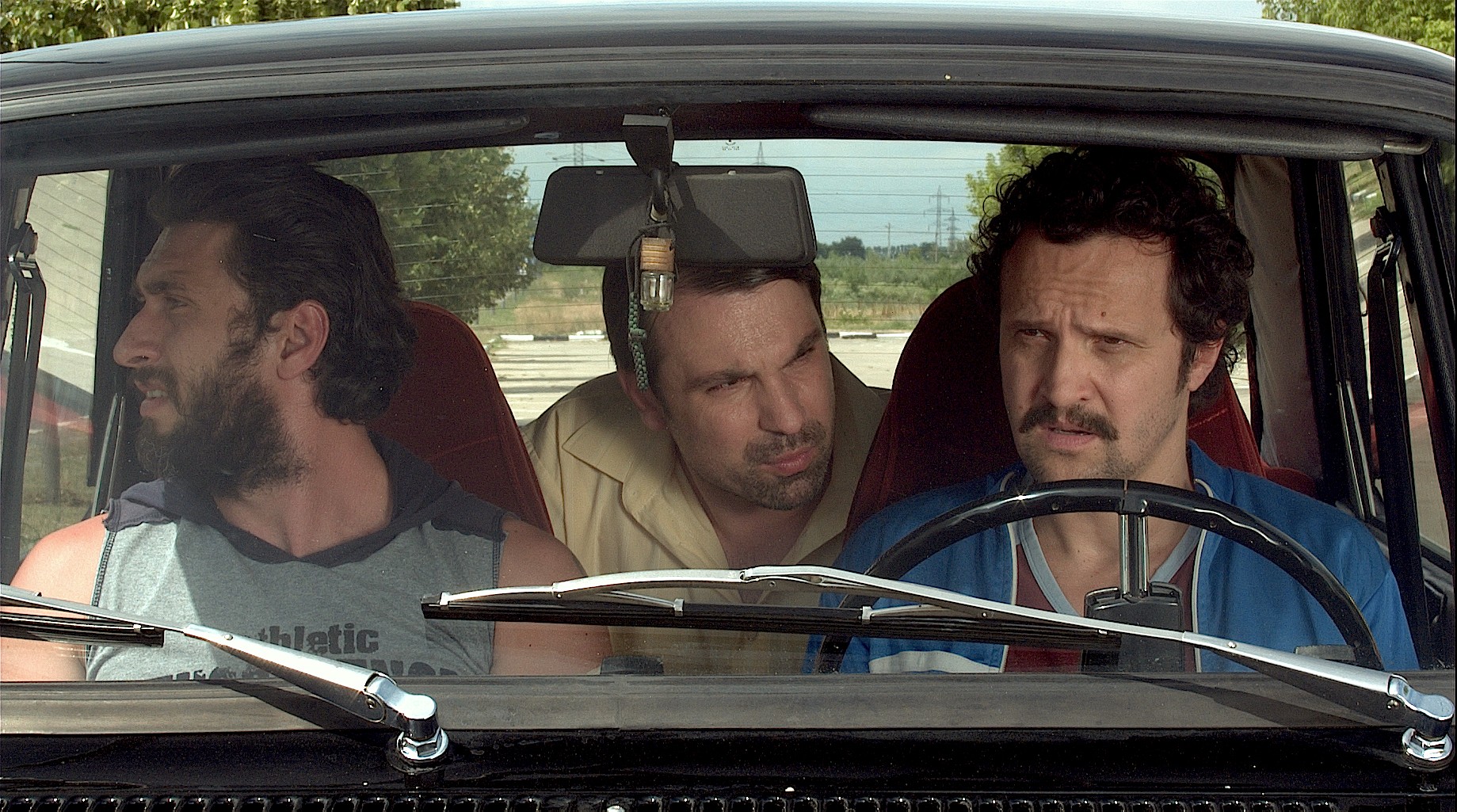 REVIEWED ON 5/21/2021 GRADE: C+