TWENTY PLUS TWO (TV movie)
(director:  Joseph M. Newman; screenwriter: based on the novel by Frank Gruber/Gruber; cinematographer: Carl Guthrie; editor: George White; music: Gerald Fried; cast: David Janssen (Tom Alder), Jeanne Crain (Linda Foster), Dina Merrill (Nicki Kovacs), William Demarest (Desmond Slocum), Mort Mills (Police Lt. Harbin), ), Robert Strauss (Jimmy Honsinger), Jacques Aubuchon (Jacques Pleschette), Agnes Moorehead (Mrs. Eleanor Delaney), Brad Dexyer (Leroy Dane), George Neise (Walter Collinson), Fred Wayne (Harris Toomey), Wolfe Barzell (Mr. Pleschette), Will Wright (Newspaper Morgue Attendant), Gertrude Astor (Julia Joliet), Teri Janssen (Stewardess); Runtime: 102; MPAA Rating: NR; producers; Frank Gruber: Warner Archives/Allied Artists; 1961-B/W)
" Just an awful film."
Reviewed by Dennis Schwartz

A muddled and unimaginative murder mystery set in L.A. and shot in black-and-white, that never catches fire–it's just an awful film. The low-budget TV movie (shot almost entirely in the studio) is poorly directed by Joseph M. Newman ("The Big Circus"/"Fort Massacre") and even more poorly written by Frank Gruber, from whose novel the film was adapted to the screen.

Tom Alder (David Janssen) is a lawyer who chooses to be an investigator of missing heirs, and earns a good living at it.

When Julia Joliet, the secretary of the fan club for the famous but obnoxious movie actor Leroy Dane (Brad Dexter), supposedly a war hero, is brutally murdered in her office, the seemingly senseless crime attracts Tom's attention, whereby he searches the crime scene before the cops do (which is illegal!). Tom finds there a newspaper clipping of Doris Delaney, the daughter of a NYC millionaire who at the age of 16 went missing and has been for the last twelve years. For a long time Tom is obsessed with solving the Delaney case, and uses the latest incident as an excuse to get back on it.

Tom on purpose runs into Dane at a fancy cocktail bar to question him, but also unintentionally runs into his old flame Linda Foster (Jeanne Crain). She sent him a Dear John letter while he was fighting in the war. Linda has divorced the guy she married instead of Tom and is at the fancy cocktail bar with her wealthy new fiancé Harris (Fred Wayne), and is also seated with her friend Nikki Kovacs (Dina Merrill) and her wealthy fiancé Walter (George Neise).

Following a lead he uncovered from the crime scene, Tom heads by plane to NYC, and he meets on the plane Nikki who will get off in Chicago. Tom finds it strange that he thinks he met her many years before but can't remember where.

In a bar in the Big Apple, Tom makes contact with a once top investigative reporter, Slocum (William Demarest), who worked on the Delaney case but is now an unemployed drunk. However bitter he still supplies the investigator with several good leads. Thereby Tom gets his city contact man, the former detective Jimmy (Bob Strauss) to track down the  info he needs and contacts a colonel in Washington to get the war records of the actor.

When back in his apartment, Tom is offered $10,000 by the articulate career con man, an uninvited guest in his apartment, to find his missing younger brother Auguste. The ex-con, named "Big Frenchy" Pleschette (Jacques Aubachon), spent most of his life in Sing-Sing, and has family roots in North Dakota.

In a flashback to 1948, a hooker Tom met in a Tokyo serviceman's honky-tonk dance bar, Lily Brown, while he was recovering from a battle wound, becomes his lover until he's sent back home and then they lose contact.

By the end of the third act everything gets too neatly tied together and we find out why Julia Joliet was killed and how her murder relates to the 12-year-old case of the schoolgirl heiress who never returned home after going for an ice-cream soda to the local parlor.

It's a weak film, reminding me more of a TV show than a movie. It failed to hold my interest, and don't ask how bad the acting was.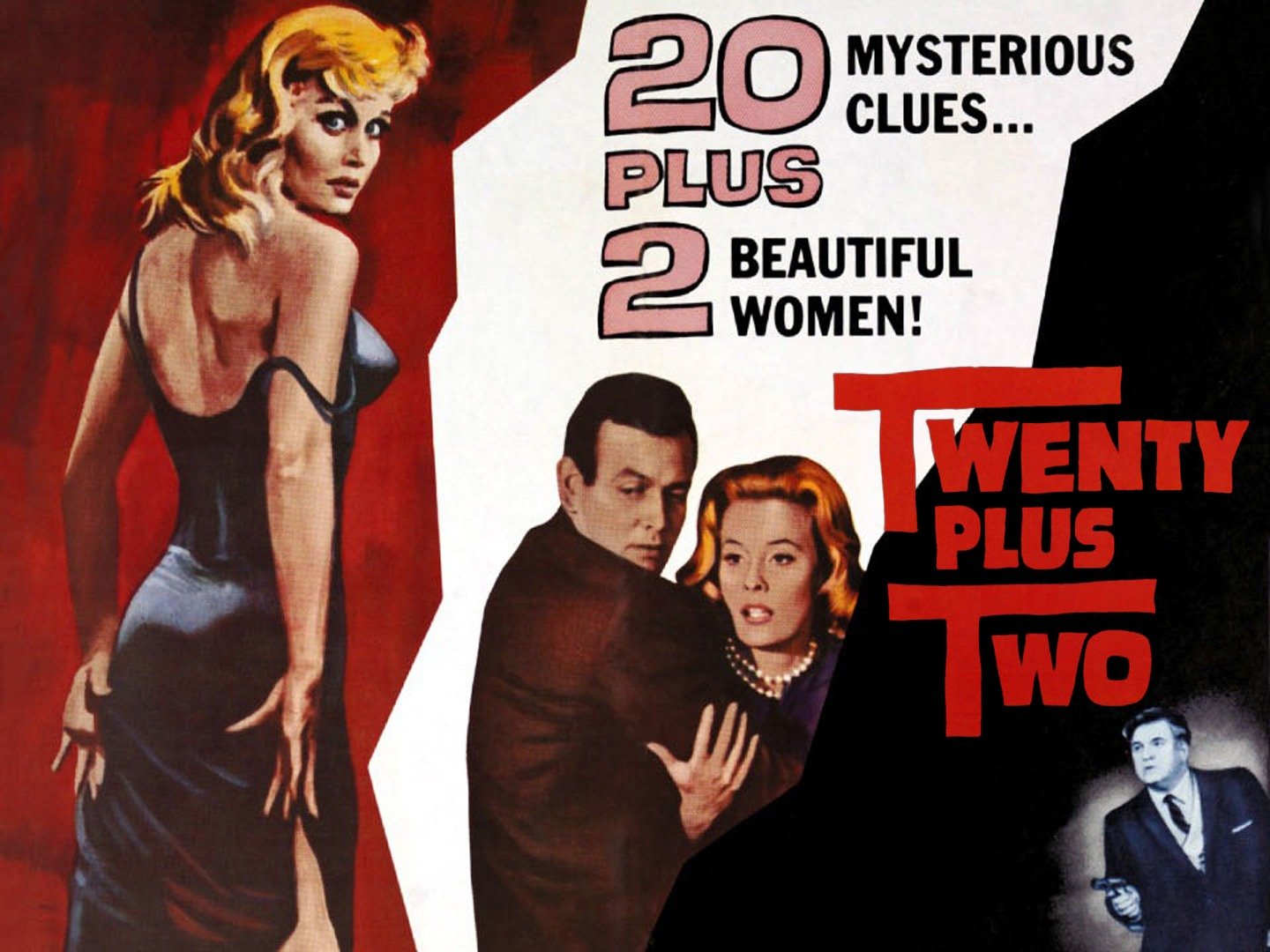 REVIEWED ON 9/17/2021 GRADE: C-