TOGETHER
(director: Stephen Daldry; screenwriter: Dennis Kelly; cinematographer: Iain Struthers; editor: Úna Ní Dhonghaíle; music: Paul Englishby; cast: James McAvoy (He),Sharon Horgan (She), Samuel Logan(Arthur); Runtime: 91; MPAA Rating: R; producers; Sonia Friedman, Guy Heeley: Bleecker Street/BBC Two; 2021-UK)
"I found watching this plotless film's couple battling constantly over every little thing to be unbearable."
Reviewed by Dennis Schwartz

Stephen Daldry ("The Hours"/"The Reader") directs a simplistic tale in ten days. It's about a rocky relationship between an unnamed couple called He (James McAvoy) and She (Sharon Horgan), who we see for a year of the pandemic lockdown in London–starting in February, 2020. It's written by Dennis Kelly.
I found watching this plotless film's couple battling constantly over every little thing to be unbearable. They can't stand each other and say such things to each other as "I hate your face!" "I think of you as a cancer!".

She's a Liberal born of privilege, who works as an executive for a relief organization for European refugees; he's a Tory from a humble household, who operates a successful film production technology business. The unmarried couple have a  ten-year old special needs son, Arthur (Samuel Logan), who says little but pops up every once and a while to be exhibited as the reason the couple stays together.

Though not for everyone's taste, the sharp performances by the two stars might be enough for some to give it a thumbs up. But in my book, I didn't read what I was supposed to get about being in a lockdown that would make you so bitter. Some might compare it to the Mike Nichols drama of a battling older couple, Liz Taylor and Richard Burton, in the 1966 Who's Afraid of Virginia Woolf?, who were stuck on campus in academia and would have constant spats over their disappointed lives. But the pedestrian dialogue here pales considerably when compared to Albee's lofty words.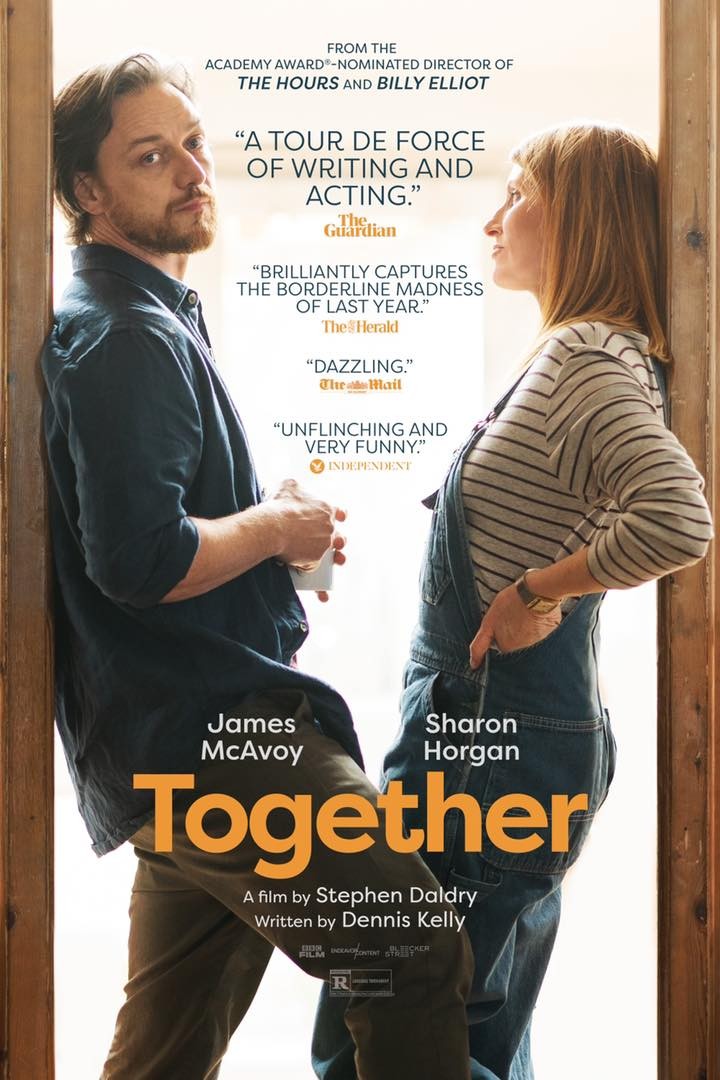 REVIEWED ON 8/31/2021 GRADE: C+