TO CATCH A KILLER
(director/writer: Damian David Szifron; screenwriter: Jonathan Wakeham; cinematographer: Javier Julia; editor: Damian David Szifron; music: Carter Burwell; cast: Shailene Woodley (Eleanor Falco), Ben Mendelsohn (Geoffrey Lammark, FBI Chief Investigator), Ralph Ineson (Dean Possey), Jovan Adepo (Mackenzie), Richard Zeman (Frank), Dusan Dukic (Krupp), Jason Cavalier (Marquand), Nick Walker (Jesse Capleton), Darcy Laurie (Ramsey Lang), Mark Camacho (Chief Karl Jackson), Michael Cram (Gavin); Runtime: 119; MPAA Rating: R; producers: Damian David Szifron/Aaron Rider/Stuart Manashil/Shailene Woodley; Vertical; 2023)
"It squanders any chance for succeeding by its lame script."
Reviewed by Dennis Schwartz

Argentine writer-director Damian David Szifron ("Wild Tales"/"The Bottom of the Sea") presents this derivative routine procedural B-film thriller that's set in Baltimore (with Montreal as a stand- in). It squanders any chance for succeeding by its lame script from co-writers Szifron and Jonathan Wakeham, and by lacking character development to make any of its characters interesting.

While celebrating New Year's Eve in Baltimore, a sniper marksman hidden in a high-rise building mows down over 20 people. When his hiding place is detected, it blows up. The beat cop, Eleanor Falco (Shailene Woodley), an ambitious but troubled person, with a history of self-harm (which is never delved into), is the first on the scene after the explosion.

When the FBI's chief investigator, Lammark (Ben Mendelsohn), comes on the scene he takes a shine to Eleanor and they team up to catch the lone wolf killer, as the FBI man uses the city cop to profile the serial killer.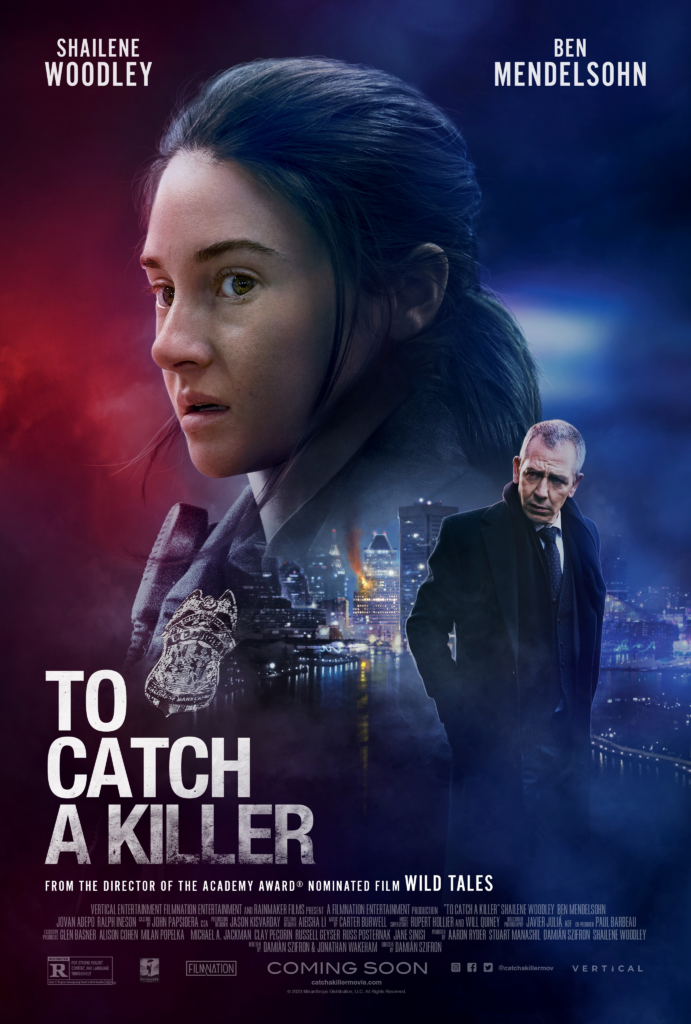 REVIEWED ON 4/19/2023  GRADE: C+