THREE WOMEN
(director/writer: Ernst Lubitsch; screenwriters: Hans Kraly/novel Lillis Ehe by Yolande Maree; cinematographers: Charles Rosher/Charles Van Enger;  cast: Lew Cody (Edmund Lamont), May McAvoy (Jeannie Wilton), Pauline Frederick (Mabel Wilton),  Pierre Gendron (Fred Coleman), Mary Carr (Mrs. Coleman), Willard Louis (Harvey Craig), Marie Prevost (Harriet); Runtime: 83; MPAA Rating: NR; Warners; 1924-silent-B/W)
"Somehow it is still an easy watch even if Lubitsch can't do all of his magic with such an inferior high society melodrama."
Reviewed by Dennis Schwartz

One of the lesser films of the great Jewish German director Ernst Lubitsch ("Design For Living"/"Ninotchka"), who left Germany in 1922. It was written by Hans Kraeley and Lubitsch. Somehow it is still an easy watch even if Lubitsch can't do all of his magic with such an inferior high society melodrama. He's known for his Lubitsch Touch and as the master director of the sophisticated sex comedy. This was his third American film and first set in America.

It opens at a rowdy Jazz Age charity ball at NYC's Waldorf Astoria, where revelers are sliding down a chute and the dissolute and broke financier Lamont (Lew Cody), who has many debts, including ones to the corpulent financier Craig (Willard Louis). In order to get paid back, he's told by Craig that the party-goer, dressed-up with fancy jewels, is a widow worth 3 million dollars. That's enough to push the scoundrel on the frivolous and vain 38-year-old Park Avenue resident, Mabel Wilton (Pauline Frederick), and he successfully woos her. But before they marry, her pretty 18-year-old college student in Berkeley daughter, Jeannie (May McAvoy), leaves her California campus to visit mom in NYC. She also leaves before her socially awkward boyfriend Fred Coleman (Pierre Gendron), a medical student, gets up enough nerve to propose.

When the scoundrel finds out the daughter is worth half the Wilton fortune, he dumps the ageing mom and marries her daughter.

When married, the womanizer Lamont uses the Wilton fortune to romance another woman, the scheming flapper Harriet (Marie Prevost), and refuses to give Jeannie a divorce. Mabel blames herself for her daughter's misery and decides to straighten things out in her own way.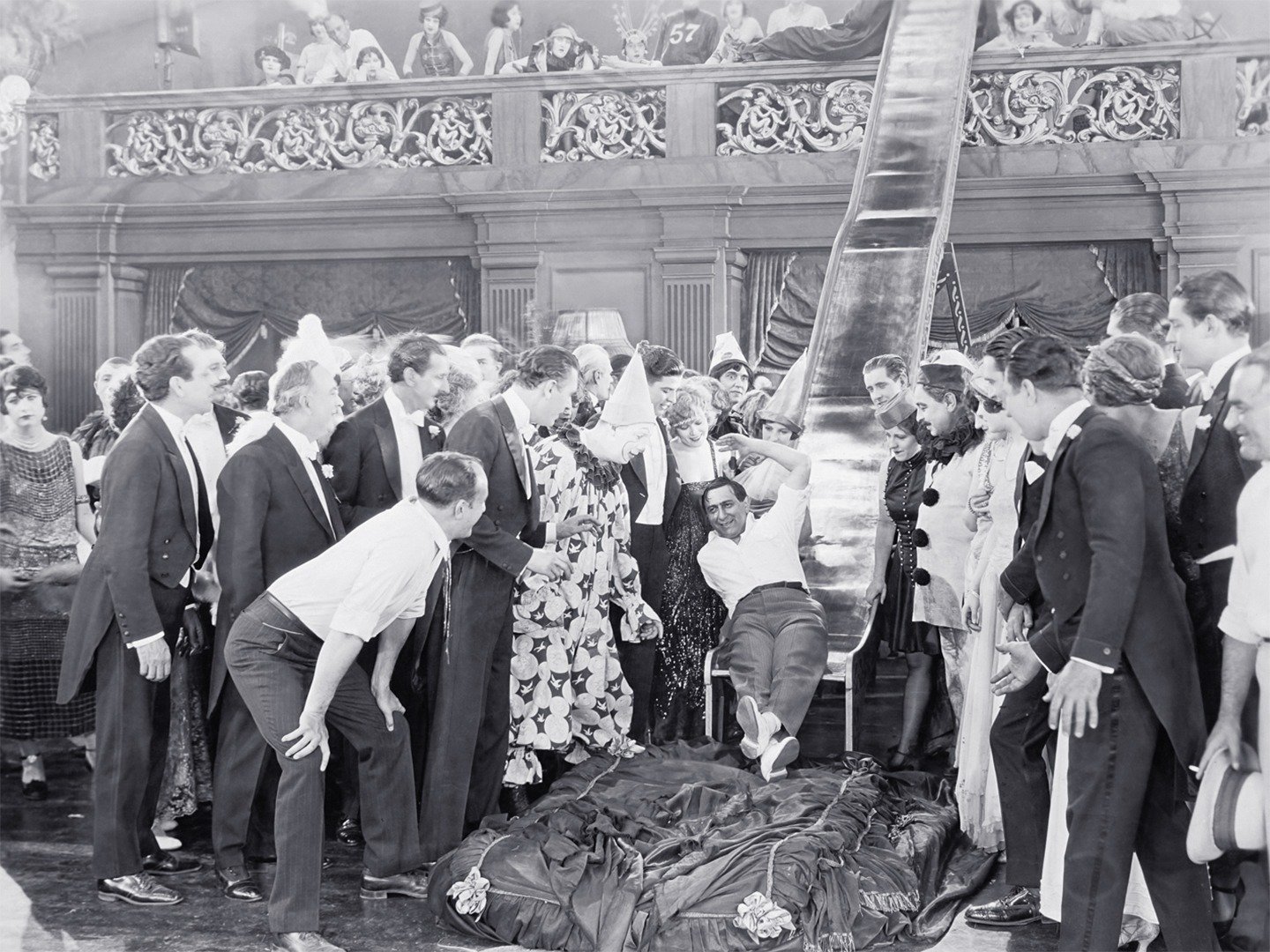 REVIEWED ON 12/16/2021  GRADE: B-