THIS IS NOT A BURIAL, IT'S A RESURRECTION
director/writer:Lemohang Jeremiah Mosese; cinematographer: Pierre de Villiers; editor: Lemohang Jeremiah Mosese; music: Yu Miyashita; cast:Mary TwalaMhlongo (Mantoa), Jerry Mofokeng (Lesiba Player), Makhaola Ndebele (Priest), Tseko Monaheng (Chief Khotso), Siphiwe Nzima-Ntskhe (Pono); Runtime: 119; MPAA Rating: NR; producers; Cait Pansegrouw/ Elias Ribeiro: ; 2019-South Africa/Lesotho/Italy/USA-in Sesotho with English subtitles)
"It's a powerful arthouse film that's lyrically and visually stunning."
Reviewed by Dennis Schwartz

The Lesotho-born filmmaker, now living in Berlin, Lemohang Jeremiah Mosese ("For Those Whose God Is Dead"/"Mother, I Am Suffocating. This Is My Last Film About You."), ably directs this emotionally moving ecological and spiritual film—an intriguing one about his native country. It won a special jury prize at Sundance for "visionary filmmaking."

The film tells the story of the tiny farming village of Nazareth in the kingdom of Lesotho, a country landlocked by South Africa on all sides, that's in the midst of a struggle to defend their traditions and homes. The film's narrator (Jerry Mofokeng) plays a lesiba (a mouth-blown string instrument), as he weaves in and out of the story.

An 80-year-old widow, Mantoa (Mary Twala Mhlongo), has just lost her son in a mining accident in South Africa. He is her only remaining close relative. She now yearns only to be among her ancestors – so she plans her own burial, endlessly brooding in the cemetery and at home as she slowly says her goodbyes to the world.

But Mantoa's plans are conflicted by the decision of the local African authorities, in the name of progress, to build a dam (a setup which plays out as an allegory of colonialism, in the old way the country was ruled by the French), which will displace the villagers by relocating it and destroying the cemetery by flooding it).

The 80-year-old traditionalist does not condone the desecration of the holy place and finds a new will to live as she acts to challenge the authorities for building a dam without the consent of the people.

The fight to preserve the cemetery will pit her group against the so-called "progressives."

One day Mantoa walks through a field where the ministry workers survey the land for the dam. At night she wakes up from her sleep screaming loudly in horror as if waking up from a nightmare.

In the final act, the government officials get their way, as the cries of the communities sorrow and the heartache in Mantoa leave us with a sense of dread and misgiving. With Mantoa aghast at the hypocrisy of the local Priest (Ndebele), the master storyteller, telling us in his disbelieving way of this woeful tale between traditionalists and progressives.

It's a powerful arthouse film that's lyrically and visually stunning. It leaves behind a lingering sadness over the hopelessness of the situation, as a new myth is resurrected from the death of the old ways. The unsentimental, sympathetic to the villagers, filmmaker, shows how capitalism rules the day in the so-called guise of progress, Nevertheless his film finds its beauty in its grief.

The South African actress Mary Twala Mhlongo, who died in 2020 at 80, gives an epic performance even if Sotho is not her first language.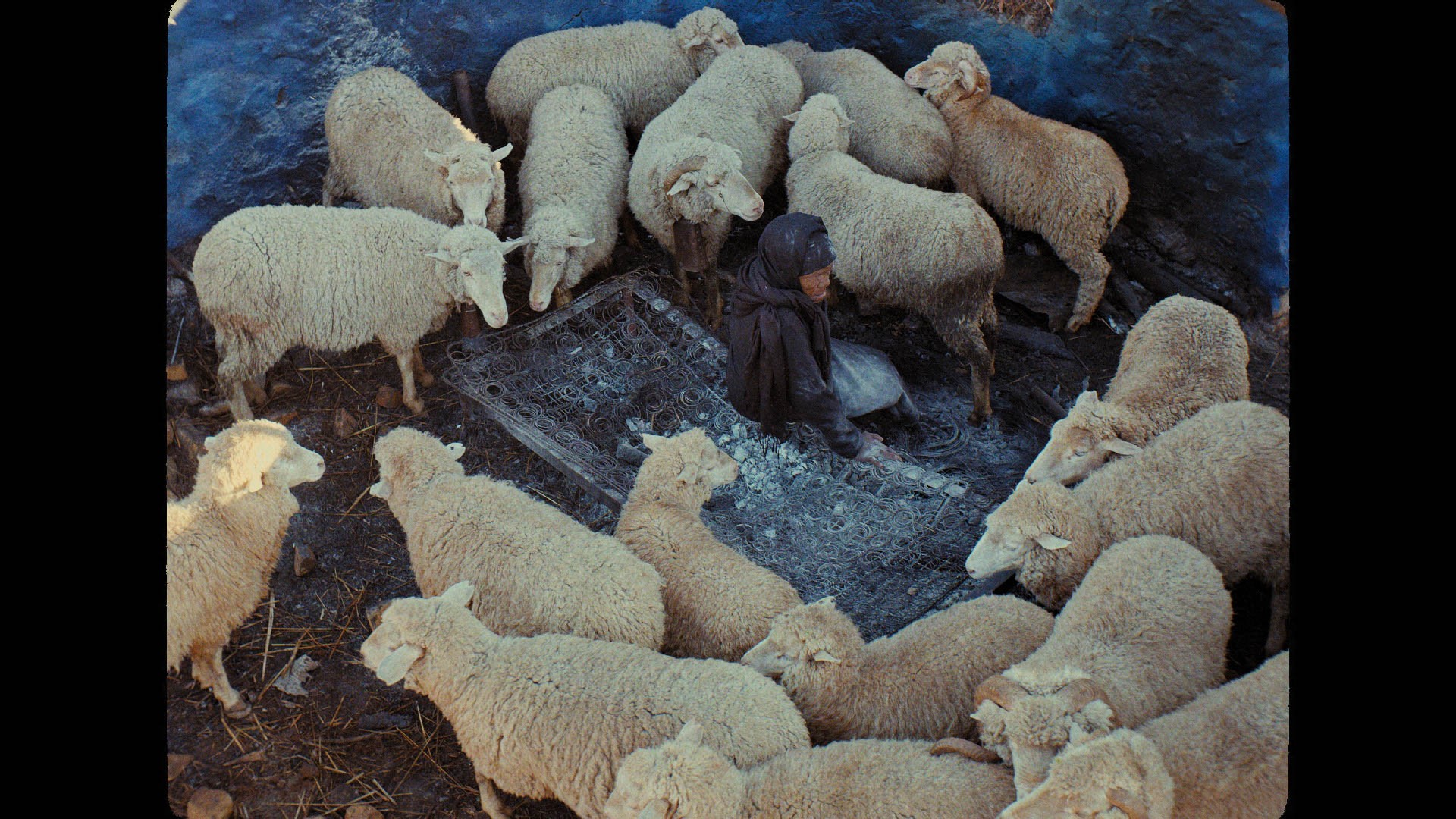 REVIEWED ON 7/19/2021 GRADE: B