THERE WAS A CROOKED MAN
(director: Joseph Mankiewiz; screenwriters: David Newton/Robert Berlin; cinematographer: Harry Stradling; editor: Gene Milford/Gordon Scott; music: Charles Strouse; cast: Henry Fonda  (Woodward Lopeman), Kirk Douglas  (Paris Pittman Jr.), Burgess Meredith (The Missori Kid), Hume Cronyn (Dudley), John Randolph (Cyrus), Warren Oates (Floyd Moon), Arthur O'Connell (Lomax), Lee Grant (Mrs. Bullard), Martin Gabel (Warden Le Goff), Alan Hale Jr. (Tobaccy), Victor French (Whiskey), Bert Freed (Skinner), Michael Blodgett (Coy Cavendish), C.K. Yang (Ah-Ping); Runtime: 126; MPAA Rating: PG-13; producer: Joseph Mankiewiz; Warner Brothers; 1970)
"Fails to deliver on a promising story."
Reviewed by Dennis Schwartz

An episodic Western set in 1883. Under the heavy-handed direction of Joseph Mankiewiz ("The Quiet American"/"The Honey Pot") the erratic film never gets going and fails to deliver on a promising story. What it delivers is a cynical story that goes on for too long and is not audience friendly. Screenwriters David Newton and Robert Berlin never rope in the meandering story. They also fail in their attempt at physical humor. It's only saved by the charms of its game cast.

The con man, armed robber and killer Paris Pittman Jr. (Kirk Douglas) escapes from an Arizona Territory prison and tries to collect the $500,000 he robbed from the safe of Judge Lomax (Arthur O'Connell) and hid in a snakepit in the desert. The new moralist reformer warden and former non-violent sheriff (Henry Fonda) doggedly pursues his escapee trusted prisoner and reveals his darker self when he catches up with him.

Considering the splendid reps of the director and the two major leads, this film is a disappointment.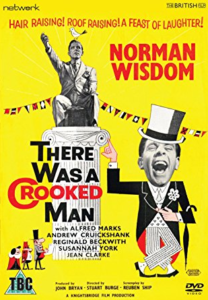 REVIEWED ON 1/6/2018 GRADE: C+