THERE ARE NO SAINTS
(director: Alfonso Pineda Ulloa; screenwriter: Paul Schrader; cinematographer: Mateo Londono; editor: Dan Lebental; music: Heitor Pereira; cast: Tim Roth (Cal Abrahams), Neal McDonough (Vincent), Ron Perlman (Sans), Shannyn Sossamon (Inez), José María Yazpik (The Jesuit, Neto Niente), Karla Souza (Collie), Paz Vega (Nadia), Keidric Sellati (Julio Niente), Gustavo Sánchez Parra (Bailarin), Leticia Fabían (Carla), John Gilbert (Bobby), Brian Glanney (Riley), Tommy Flanagan (Jet Rink); Runtime: 105; MPAA Rating: R; producers; Santiago Garcia Galvan, Alex Garcia, Jose Martinez Jr.: Saban; 2022)
"It's a gross film that has no place for any saints."
Reviewed by Dennis Schwartz

The Mexican director Alfonso Pineda Ulloa ("Tales of Mexico"/"Demons Inside") awkwardly directs a generic, by the numbers, far-fetched, cliched, sadistically violent, redemption and revenge B-movie thriller, that's surprising in how weakly it's written by the great Paul Schrader ("Taxi Driver).

It pretends to be concerned over racial injustice in the court system, but instead all but ignores those issues as it goes all out to deliver a gratuitous violently shocking sexist pic.

The heavily-tattooed hardened criminal Neto Niente, nicknamed "the Jesuit" (José María Yazpik, Mexican actor), is released from death row in a South Texas prison, after 5 years, when a cop owns up to faking evidence at his murder trial. We're still not sure if he's guilty, but we're damn sure he's a badass through viewing the flashbacks of him before doing time.


On his prison release "the Jesuit" goes after the gangsters – led by the crime boss Vincent (Neal McDonough) – who murdered his wife (Paz Vega) after taken up with her and then kidnapped his son (Keidrich Sellati) taking him to Mexico. "The Jesuit" hopes to get the kidnappers before the pursuing cops can catch him. The sexy club stripper (Shannyn Sossamon), for cash, leads him to Vincent and while in pursuit a romance between them breaks out that's as believable as a man walking on the sun.

Things eventually end up in the Mexican jungle, and it concludes on a grim note of utter despair.

Women are looked upon as sex objects. The Mexican protagonist is called a "spic." The world is viewed as "fucked-up." Violence seems to be the only answer given to make things better. Torture, in the form of fingernails yanked off, replaces any drama.

It's a gross film that has no place for any saints. 

It was released after sitting on the shelf for nearly a decade (I can see why).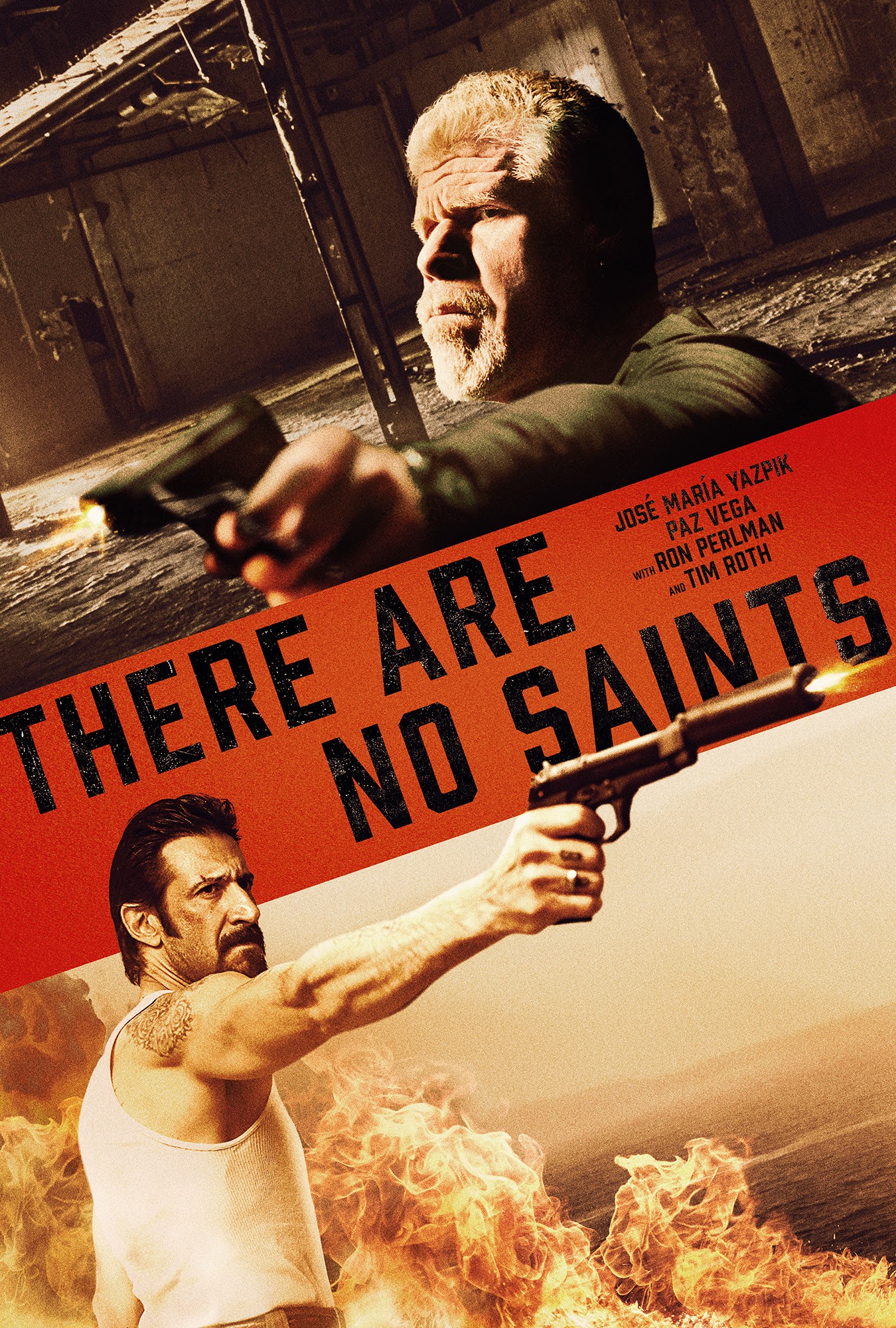 REVIEWED ON 6/12/2022  GRADE: C-