TEACHERS' LOUNGE, THE  (DAS LEHRERZIMMER)
(director/writer: Liker Catak; screenwriter: Johannes Duncker; cinematographer: Judith Kaufman; editor: Gesa Jäger; music: Marvin Miller; cast: Leonie Benesch (Carla Nowak), Leo Stettnisch (Oskar Kuhn), Eva Löbau (Frederike Kuhn), Michael Klammer (Thomas Liebenwerda), Rafael Stachoviak (Milosz Dudek), Anne-Kathrin Gummich (Dr. Bettina Bohm), Kathrin Wehlisch (Lore Semnik), Sarah Bauerett (Vanessa König), Oscak Zickur (Lukas), Antonia Luise Krämer (Helen), Elsa Kireger (Hatice), Vincent Stachowiak (Tom), Can Rodenbostel (Ali), Padmé Hamdemir (Jieun), Lisa Marie Trense (Luise); Runtime: 94; MPAA Rating: NR; producers: Ingo Fliess; ZDF/Arte; 2023-Germany-in German, Turkish, Polish, English, with English subtitles)
"A well-made and thought-provoking film."
Reviewed by Dennis Schwartz

German director Liker Catak ("I Was, I Am, I Will Be"/"Fidelity") co-writes the provocative school drama with Johannes Duncker.

It features the young new teacher Carla Nowak (Leonie Benesch), of Polish roots, who was raised in a different region from the school where she teaches a class of high school students from diverse backgrounds. She's an inventive teacher (goes against the conventional teaching methods to experiment with alternative methods), is responsible and idealistic. Carla teaches math and gym at her German school in Westphalia, and is pro-student (treating her students in a fair way and doing her best to be a good teacher who cares if her students learn).

Her secondary school is experiencing a series of thefts, and the administration is leading a heavy-handed investigation into the thefts, which includes unwarranted searches of students. It targets one of her students, Ali (Can Rodenbostel), a dark-skinned student from Turkey, who when his backpack was searched there was found on him a large amount of cash. It turns out he has an innocent explanation, but the search leaves his family convinced the school is racist.

The naive teacher wants to catch the thief and comes up with a dubious ethical plan to catch the thief on her own through entrapment. This gets her in trouble with her colleagues, most of the school's parents and the school's administration.

By the film's end, we're led to believe its not the teacher who errs but the questionable culture that prevents the school from doing the right thing and leaves the well-intentioned teacher questioning herself while facing the wrath of a community she only wanted to help.

It's a well-made and thought-provoking film that raises more questions than it answers, but addresses issues found not only in German schools but in schools all over the world that are threatened by modern-day societal problems. It makes it seem like the more decent teachers feel constricted by the constraints they must endure in an uptight school system.

It Played at the Berlin Film Festival.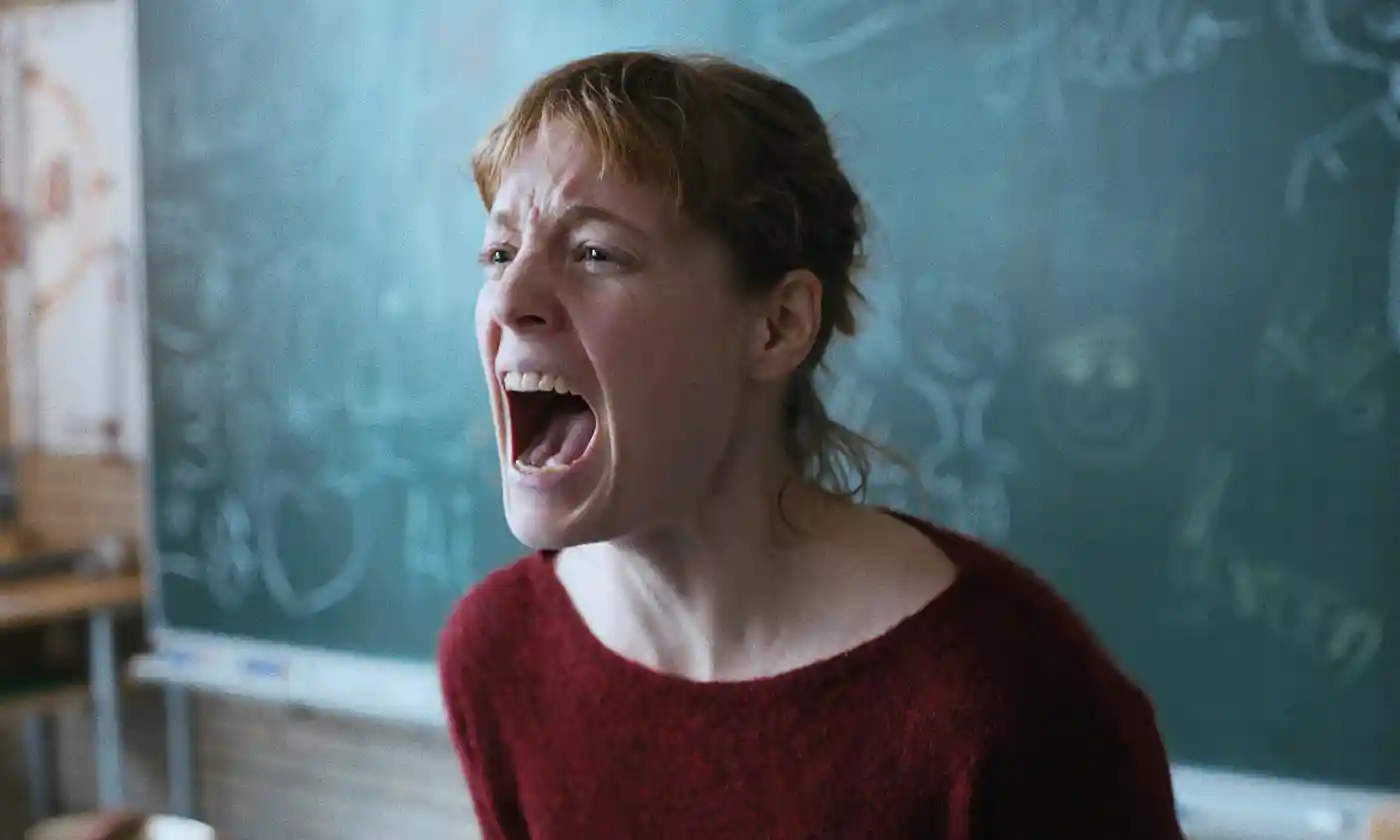 REVIEWED ON 5/13/2023  GRADE: B