OLD WAY, THE
(director: Brett Donowho; screenwriter: Carl W. Lucas; cinematographer: Scion Michel; editor: Frederick Wardell; music: Andrew Morgan Smith; cast: Nicolas Cage (Coltan Briggs), Noah Le Gros (James McCallister), Abraham Benrubi (Big Mike), Clint Howard (Eustice), Shiloh Fernandez (Boots), Kerry Knuppe (Ruth), Ryan Kiera Armstrong (Brooke), Nick Searcy (Marshall Jarret); Runtime: 95; MPAA Rating: R; producers: Bryan Wright/Brett Donowho/Micah Haley/Robert Paschall Jr./Sascha Yalaun; Saban Films/Lionsgate; 2023)
"Yep! It's an oater like a saddle fits a horse."
Reviewed by Dennis Schwartz

Brett Donowho ("The Sacred"/"No Tell Motel") directs a competent but predictable revenge B-western whose story has grown stale a long time ago.

Nicolas Cage in his first western, is more subdued than usual.

The retired 19th-century bounty hunter and gunslinger from the Montana Territory, Coltan Briggs (Nicolas Cage), shaves his handle-bar mustache and settles down to married life with his wife Ruth (Kerry Knuppe), raising his precocious young daughter Brooke (Ryan Kiera Armstrong), and running a general store where he sells items like bags of flour.

Things get sticky when James McCallister (Noah Le Gros), the son of the attacking man gunned down by Coltan in front of James when he was a young boy, some 20 years ago, brings his gang with him to settle an old score with Coltan. The gunslinger's past now comes back to haunt him and his family, and we all realize there will be a gun duel between them.

We must wait, however, until in the third act for the gun duel to take place between the gang leader and Coltan (which was too long a wait for me). The viewer is supposed to favor Coltan in the gun-duel because he has some tender fatherly moments with his daughter and has reformed, showing us he has some 'good guy' stuff in him more than the other cowpoke has.

Yep! It's an oater like a saddle fits a horse.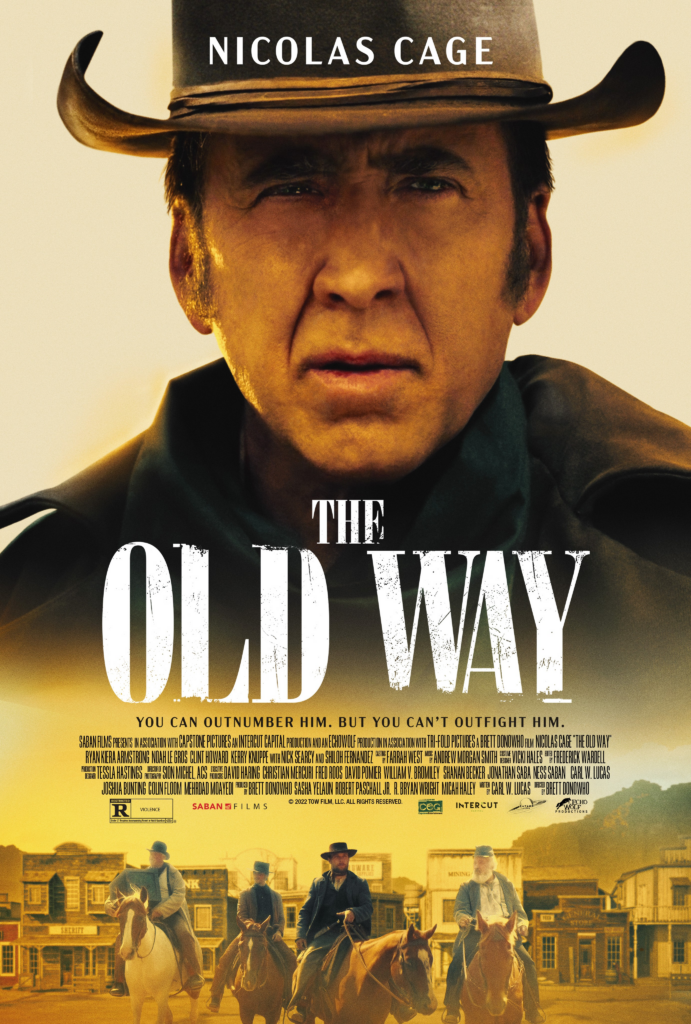 REVIEWED ON 3/29/2023  GRADE: C+