TANTURA
(director/writer: Alon Schwarz; screenwriters: Shaul Schwarz, Halil Efrat; cinematographers: Or Azulay, Avner Shahaf, Yonatan Weitzman, Ilya Magnes; editors: Halil Efrat, Amir Sevila, Sagi Bornstein; music:Ophir Leibovitch; cast: Teddy Katz; Runtime: 91; MPAA Rating: NR; producers; Shaul Schwarz, Alon Schwarz, Maiken Baird: Real Peak Films; 2022-Israel-in Hebrew, Arabic, English with English subtitles)
"The political film, an uneasy watch, explores the cover-up of displacement over the Israeli-Palestinian conflict of 1948."
Reviewed by Dennis Schwartz

Israeli director-writer Alon Schwarz ("Aida's Secrets") and his brother writer Shaul Schwarz in this controversial and infuriating documentary tell us that in the war of 1948 hundreds of Palestinian villages were depopulated. The Israelis call it 'The War of Independence while the Palestinians call it 'Nakba" ("Catastrophe").

Alon is a Zionist and a former Israeli soldier, all entitlements that gave him special access to following this hidden historical event.

The political film, an uneasy watch, explores the cover-up of displacement over the Israeli-Palestinian conflict of 1948.

The now maligned Israeli historian Teddy Katz, a University of Haifa alumnus, was a student in 1954. He pointed out in his 1998 Master's thesis that in a place called Tantura (a small fishing village situated between Tel Aviv and Haifa) – contrary to the Israeli official record –  there was an over 200-person massacre committed by the Israeli Defense Forces (IDF)–the famed Alexandroni Brigade. To prove his point, Katz interviewed around 135 Palestinians and Israeli survivors in 1954. Since then, however, his thesis has not only been challenged, but has been actively repressed by local Zionist forces.
Schwarz in this film revisits this controversy in 2022 by conducting a series of interviews with the older and frail Teddy Katz.

We learn that the whistle-blower's Master's thesis was served with a lawsuit from the veterans of the Alexandroni Brigade, who denied the allegations even though they said they were guilty on an earlier tape recording. Astonishingly, after the law suit Haifa University revoked Katz's degree.

Whether a massacre occurred isn't debatable as far as the filmmaker is concerned. Katz talks again with any remaining survivors and the veterans—most of them in the '90s—to see what they recall. Nearly all of the former soldiers now deny any war crimes occurred.

Schwarz also relies on photos of Arabs in barbed wire enclosures, and aerial images of a possible location of a mass grave. These were propaganda footage that was filmed by MGM, that Schwarz discovered.

Schwarz's "Tantura," gives voice to a haunting tragedy that should not be forgotten or just wished away as if it never happened. The value of this thought provoking film is that such atrocities must never occur, even in war, and every country must be aware of what's morally right or wrong (though I must say there's probably not a pure country in the world).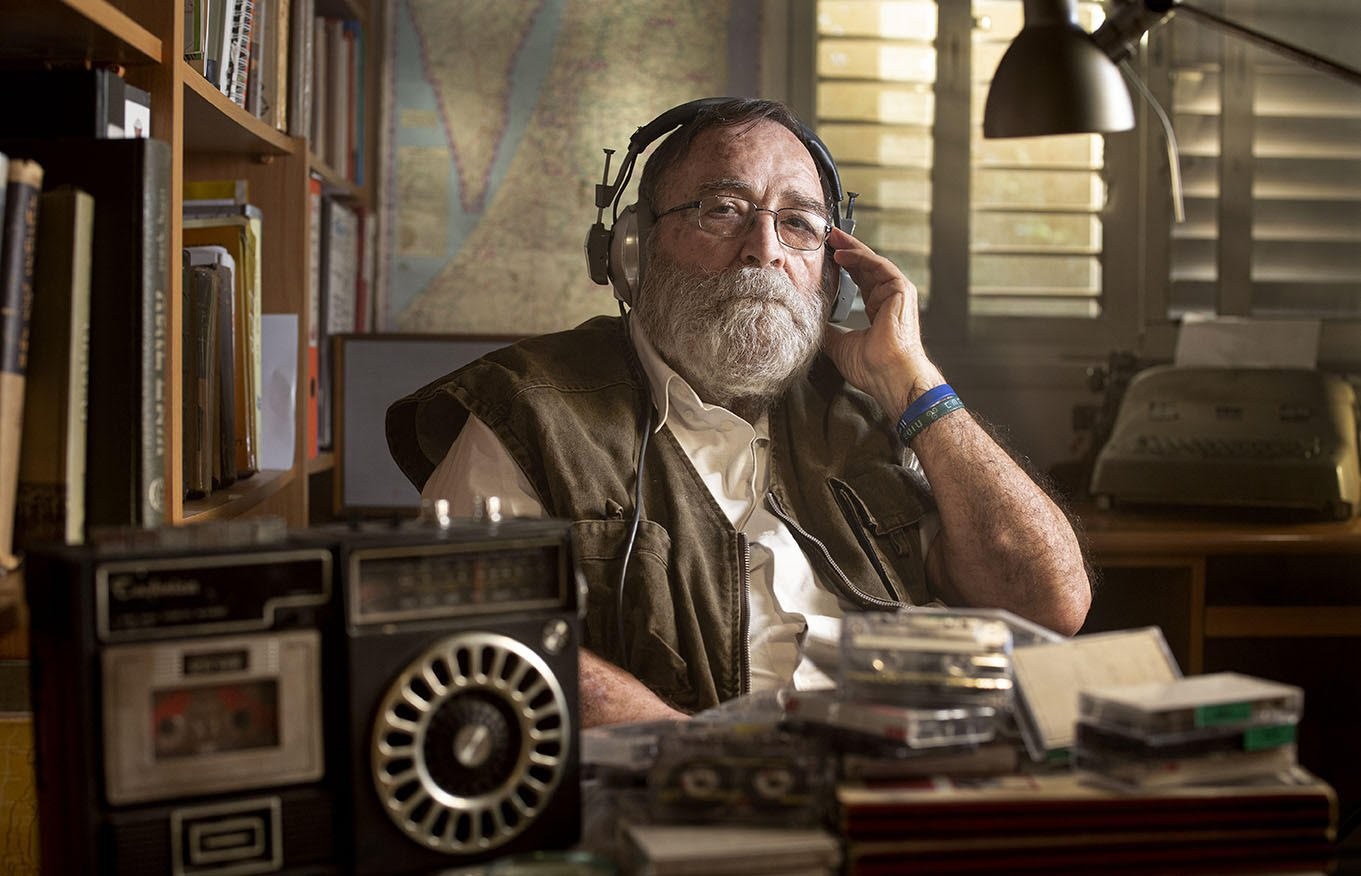 REVIEWED ON 3/9/2022 GRADE: B-