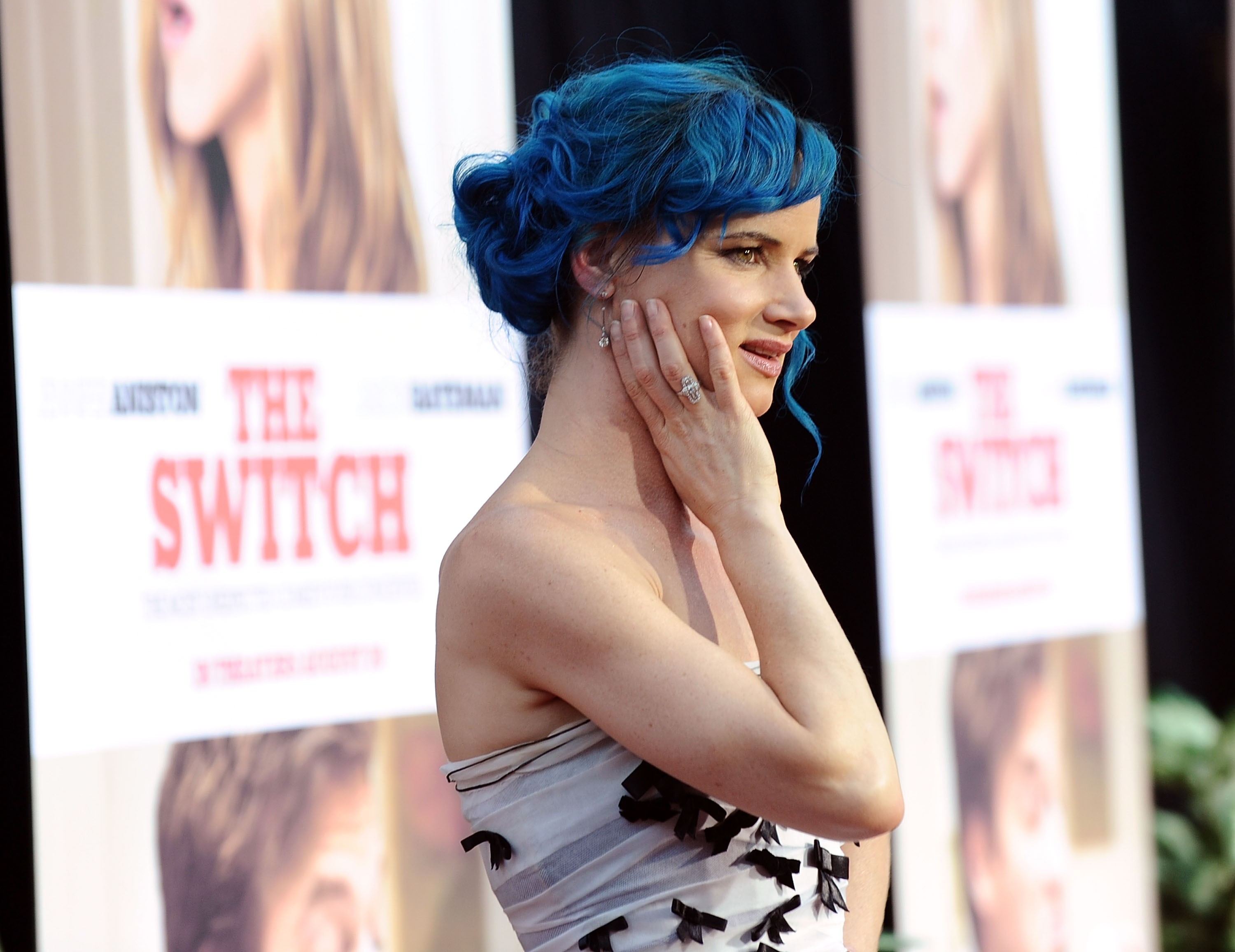 SWITCH, THE (directors: Will Speck/Josh Gordon; screenwriters: Allan Loeb/based on the short story "Baster," by Jeffrey Eugenides; cinematographer: Jess Hall; editor: John Axelrad; music: Alex Wurman; cast: Jennifer Aniston (Kassie), Jason Bateman (Wally), Patrick Wilson (Roland), Jeff Goldblum (Leonard), Juliette Lewis (Debbie), Thomas Robinson (Sebastian); Runtime: 101; MPAA Rating: PG-13; producers: Albert Berger/Ron Yerxa; Miramax Films/Mandate Pictures; 2010)
"As pleasant as a daylight stroll across Central Park in the summer."
Reviewed by Dennis Schwartz
It'sadapted from Jeffrey Eugenides's short story "The Baster"that appeared in The New Yorker in 1996. The formulaic sitcom, with an ultra-cute premise, is directed by Will Speck and Josh Gordon, and is cleverly written by Allan Loeb.It's all predictable, bland and harmless fun, but the good performances count for much in making this lightweight piece as pleasant as a daylight stroll across Central Park in the summer.
It's set in NYC among some fortysomething yuppies. Successful single TV producer Kassie (Jennifer Aniston) feels the biological clock ticking as she hits 40 and tells her square, sweater-vest wearing, tongue-tied when it comes to romance, Wall Street financial analyst, nice guy bachelor best friend, Wally (Jason Bateman), of the last 6 years, that she wants a child through artificial insemination and decided to put an ad in the paper for a sperm donor. The neurotic sad sack Wally doesn't have the courage to tell her how much he loves her, instead offers his seed. When rejected, he unsuccessfully tries to dissuade her from going through with this experiment.But the strong-willed Kassie throws an insemination party, where a drunk and stoned Wally meets the outgoing hunky Columbia University professor married sperm donor Roland (Patrick Wilson). Kassie gets pregnant, but is unaware that Wally switched Roland's semen with his own.
Kassie moves back to her hometown in Minnesota and raises Sebastian (Thomas Robinson), but returns to Manhattan in 2010, some 7 years later, with her smart, adorable, miserable and neurotic six year old son, who inherited his secret dad's looks in addition to his personality traits and like dad moans when he eats.Again Wally becomes Kassie's best friend and remains in the "friendship zone," while a now divorced Roland starts dating Kassie and raises Wally's jealousy level to new heights.
Wally confides to his business partner Leonard (Jeff Goldblum) how he's too insecure to tell Kassie he loves her and about him being the tyke's dad, while Kassie talks girl talk with her wisecracking best friend and makeup artist at her workplace Debbie (Juliette Lewis)–in an Eve Arden-like role.
Things resolve themselves sensibly as one would expect from such typical sitcom fare. Though the main characters in conflict seem real and are worth caring about, which helps us get through such a cutesy romcom story that might not be as plausible to others as it was to a more pacified me.
Jason Bateman also acts as narrator, as the story unfolds entirely from his POV.
REVIEWED ON 9/6/2010 GRADE: B-
Dennis Schwartz: "Ozus' World Movie Reviews"
© ALL RIGHTS RESERVED DENNIS SCHWARTZ