SWEAT
(director/writer: Magnus von Horn; cinematographer: Michal Dymek; editor: Agnieszka Glinska; music:Piotr Kurek; cast: Magdalena Kolesnik (Sylwia Zajac), Julian Sciezewski (Klaudiusz), Aleksandra Konieczna (Basia), Tomasz Orpiński (Rysiek), Zbigniew Zamachowski (Fryderyk), Dominika Biernat (Wiktoria); Runtime: 107; MPAA Rating: NR; producer; Mariusz Wlodarski: Mubi; 2020-Poland/Sweden-in Polish with English subtitles)
"Gives us an intense look at a popular fitness guru without trying to falsely glamorize her."
Reviewed by Dennis Schwartz

The Swedish-born filmmaker based in Poland, Magnus von Horn ("The Here After"), who attended film school in Poland, shoots this social conscience film in Warsaw.

It opens at a Warsaw shopping mall, where the attractive blonde, the 30-year-old social media star and popular fitness instructor Sylwia Zajac (Magdalena Kolesnik) is doing an in-person aerobics demonstration of her workout video called Sweat (also the film's title). Her admirers in the crowd want to be fit like her, as they go along doing the exercises as she does them in the demo.

The idol has touched her followers. She is someone they look up to as a goddess who has inspired them to keep fit. The always smiling Sylwia in public is a workaholic, who behind her public image leads a lonely life living alone in a luxury apartment, with her sole companion Jackson (a Jack Russell Terrier). She barely notices her handsome assistant Klaudiusz (Julian Sciezewski), who pines for her, and the others who crave for her. The filmmaker paints her as someone who has successfully built a brand name (with 600,000 followers on Instagram she regularly keeps in touch with) and is a highly paid video-maker and an endorsement hog. But she is unable to make a real connection with others, and is an example of the loneliness that results from leading a busy lifestyle and unable to relate intimately with others–hiding from others her unhappiness.

The film stays on message about its fitness guru, as it shows her in close-ups running on a treadmill or working a crowd with canned motivational speeches.

The actress captures the struggle we all face when seduced by superficial contemporary demands from places like social media. The film comes across as a compelling character study, one that delivers no particular thrills or suspense or shocks. It just tells a solid story by a filmmaker who gives us an intense look at a popular fitness guru without trying to falsely glamorize her.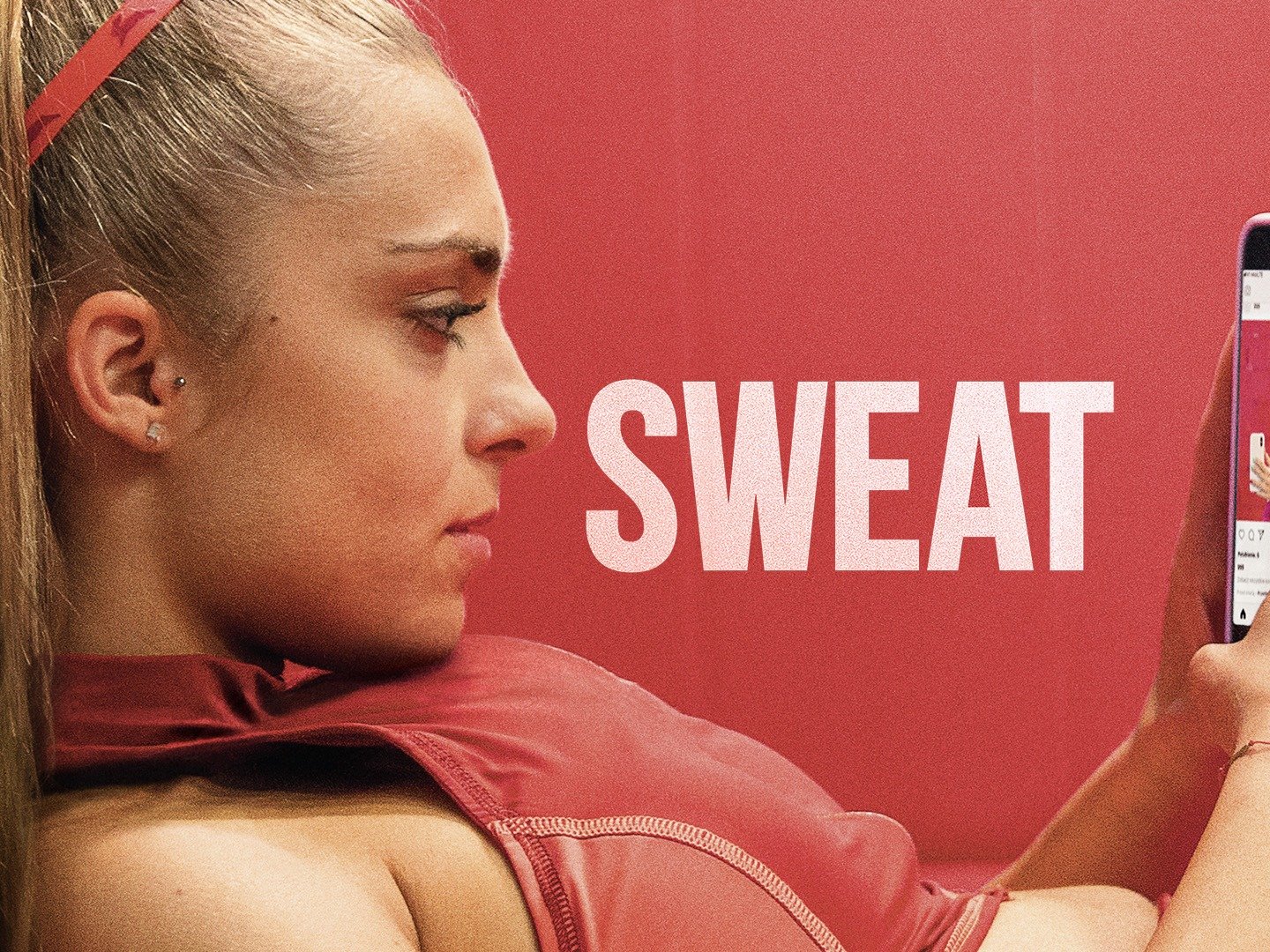 REVIEWED ON 1/3/2022  GRADE: B –