SUMMER OF 85 (ETE 85)
(director/writer:François Ozon; screenwriter: based on the Aidan Chambers novel "Dance on my Grave"; cinematographer: Hichame Alaouie; editor: Laure Gardette; music: Jean-Benoît Dunckel; cast:  Félix Lefebvre (Alexis), Benjamin Voisin (David), Philippine Velge (Kate), Valeria Bruni Tedeschi (Madame Gorman), Melvil Poupaud (Monseur Lefevre), Yoann Zimmer (Luc), Isabelle Nanty (Madame Robin); Runtime: 101; MPAA Rating: NR; producers; Eric & Nicolas Altmayer: Mandarin Films/Music Box Films; 2020-France-in French with English subtitles)
"I both admired it and enjoyed it because this great filmmaker knows how to tell a story."
Reviewed by Dennis Schwartz


Prolific French director François Ozon ("The New Girlfriend"/"By The Grace of God") offers us a 16mm film for his new romantic drama. It's an Eric Rohmer-like tale of first love in the summer, a coming-of-age story by way of Genet, that's awkwardly tuned into a gay romantic film about finding sexual bliss while having reckless sex just as the reality of the unmentioned AIDS epidemic hits home. It's based on the Brit author Aidan Chambers' 1982 YA novel "Dance on my Grave." In the book the scenario took place in England, in Southend-on-Sea. Ozon instead chooses to set it in 1985 and locate it on the Normandy working-class French coastal town of Le Tréport. The plot covers Ozon's usual things of concern: gay sex, death, grief, nudity and cross-dressing.

It begins with the arrest of the working-class cherubic 16-year-old Alex (Felix Lefebvre) for an unspecified crime. In a voice-over, Alex chatters away on his obsession with death and teases us by telling us that his story involves a corpse. In this non-linear tale, Alex goes into flashback mode to tell us of being involved several weeks back in a sailing incident, as his boat capsizes he's rescued by the wealthy hedonist, Adonis-like 18-year-old David (Benjamin Voisin). With David alive at this point of the story, he takes Alex home to see his over-friendly nutty Jewish mom, Madame Gorman (Valeria Bruni Tedeschi).

Before you can say the boys have quickly become friends, the boys are in the sack. They then hit the town together, taking in a movie, a nightclub and go speeding together down country roads on a motorcycle.

David and mom offer Alex the same job his late dad had in their store.

When the friendly Kate (Philippine Velge), an English au pair, joins the party and David's attracted to her, the relationship between the boys changes.

The account Alex gives us in his voiceover is the same as the one he created for his court case. He wrote it at the urging of his high school writing teacher (Melvil Poupaud), who wanted him to write what he couldn't voice. It explains how David became a corpse and why Alex was arrested.

The film, which never seems like a whole work, but more like it's missing a conclusion, nevertheless presents a record of those carefree sex days in 1985 for such impetuous youth before AIDS dominated the news and sexual habits changed. It seems to be a film that gives Ozon a chance to show his love for the period through the popular songs of the day, like the recordings by The Cure ("In Between Days") and Rod Stewart's ("Sailing"), and to show the nostalgia of the period before things turned ugly and scary.

Though maybe not a whole film, it still has the touch of a master filmmaker who gives us a film that has life, purpose, mystery and passion. I both admired it and enjoyed it because this great filmmaker knows how to tell a story.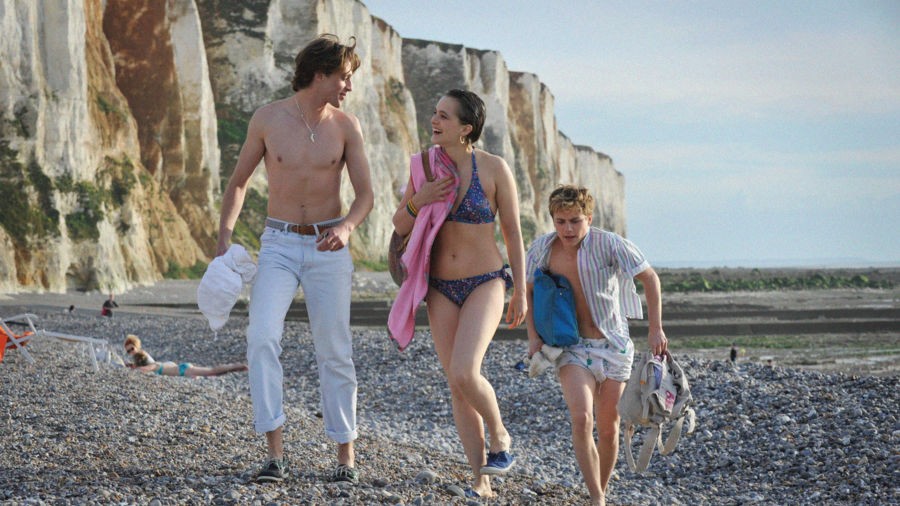 REVIEWED ON 7/10/2021 GRADE: B+