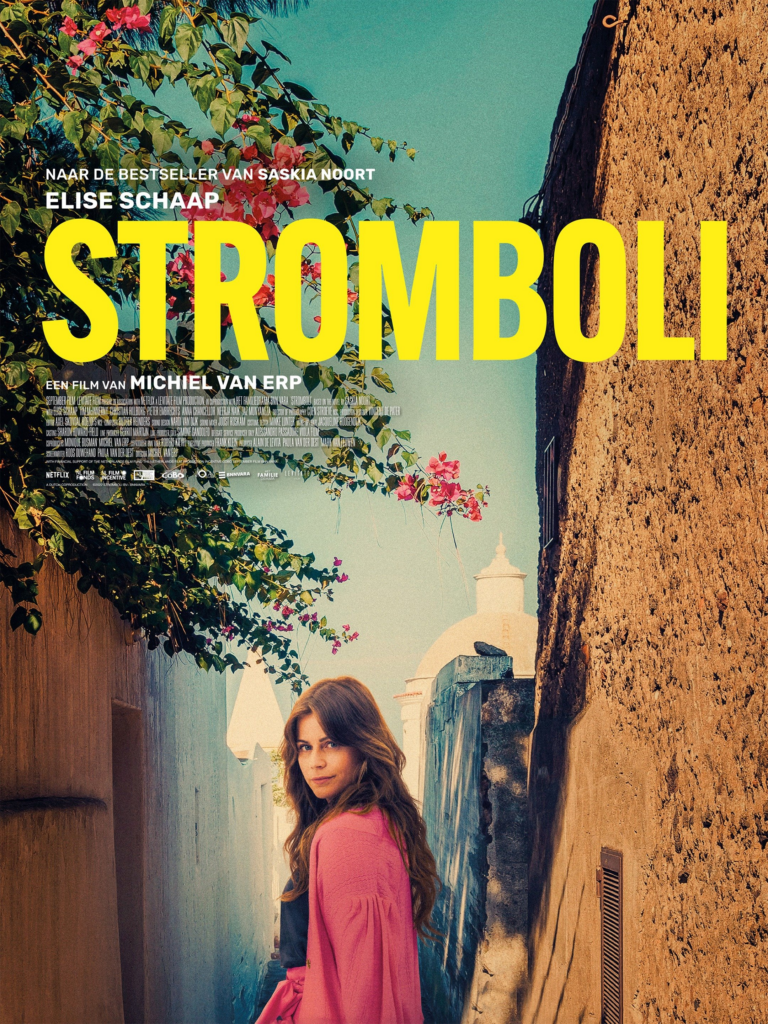 STROMBOLI
(director/writer: Roberto Rossellini; screenwriters: Sergio Amidei/Gian Paolo Callegari ; cinematographer: Otello Martelli; editor: Jolanda Benvenuti; music: Renzo Rossellini; cast: Ingrid Bergman (Karin Bjiorsen), Mario Vitale (Antonio), Renzo Cesana (The Priest), Mario Sponza (The Lighthouse Keeper); Runtime: 107; MPAA Rating: NR; producer: Roberto Rossellini; RKO; 1950-Italy-dubbed in English)
"Thought-provoking and unduly provocative."
Reviewed by Dennis Schwartz
This was Roberto Rossellini's first and last Hollywood-backed film, but more importantly it's his first and not last film with Ingrid Bergman. It was made in 1949 around the time the noted neorealist director and the Hollywood star were being scandalized in the Hollywood press for their affair, which led to an unofficial boycott by the American public of their films (though already a Hollywood star, she met him after writing a fan letter and had his child out of wedlock; they later both dumped their spouses to marry). What RKO under producer Howard Hughes' charge did to the film, was change the ambiguous but provocative ending and cut it from 107 minutes down to 81, something that did not please the director. But Rossellini lost in his suit against them. When it opened, it was a commercial and critical disaster–ignored by the public and slammed by the critics. Dubbed into English, it was later restored on video in a way that should have pleased the director. This restored video vindicated Rossellini's belief in the delicate nature of the story. The work stands as a woman's strong emotional statement about survival, and is told in an unsentimental manner that doesn't glorify or villify either the husband or wife depicted. The stark landscape acts as an overwhelming metaphor that contrasts with the conflict of the lonely woman caught in a patriarchal world and in a greater world of nature, both of which she can't escape from.
Bergman is Karin Bjiorsen, a Lithuanian-born Czech who is a WW11 refugee brutalized by the war. She has been placed in an internment camp and is desperate to get out. She is courted through barbed-wire by a prisoner of war, a man who is about to be freed. With few options, though she only briefly knows him, she accepts a proposal of marriage from Antonio (Mario Vitale), a young Italian fisherman who lives on the desolate island of Stromboli. She very quickly realizes that she doesn't fit into his barren island society and is treated with hostility by the other women, and that her life here as an outside is almost as miserable as in the camp–she has traded one prison for another. The gloomy island is not only economically impoverished and a cultural desert, but she's also aghast at an active volcano that is about to erupt. She tries to escape but the only way is to cut through the volcano. Conflicted over self-pity she battles her inner demons and tries to find the courage from within to carry on, but instead becomes increasingly more spiritually isolated. In the final scene she begins to cross the mountain of fire and foul air emitted from the volcano, a hellish natural metaphor that relates to her life experience and what she must do to escape. We have to answer for ourselves whether or not she makes it, but she has pulled us along to her way of thinking and I couldn't help hoping that she succeeds.
Some critics thought crossing the volcano was like getting out of a bad marriage. Perhaps it is just a lesson in humility. Nevertheless, I found it thought-provoking and unduly provocative.
REVIEWED ON 1/30/2004 GRADE: B
© ALL RIGHTS RESERVED DENNIS SCHWARTZ