STRAWBERRY MANSION
(director/writer: Albert Birney/Kentucker Audley; cinematographer: Tyler Davis; editor: ; music: Dan Deacon; cast: Albert Birney (James Preble), Reed Birney (Peter Bloom), Ephraim Birney (Brian), Grace Glowicki (Young Bella ), (Kentucker Audley (James Preble), Linas Phillips (Buddy), Kenny Brossoie (Paramedic), Constance Shulman (Martha),  Albert Birney (Frog Waiter), Penny Fuller (Arabella Isadora); Runtime: 91; MPAA Rating: NR; producers; Emma Hannaway, Matisse Rifai, Taylor Shung, Sarah Winshall: Music Box Films; 2021)
"Goofy whimsical film."
Reviewed by Dennis Schwartz

A low-budget indie absurdist futuristic sci-fi parable about dreams being taxed. The film satirizes both the government and the corporate world for their greed and being so anal even in the future. Co-writers and co-directors Albert Birney ("Tux and Fanny"/"Sylvio") and Kentucker Audley ("Sylvio"/"Holy Land") have fun with this goofy whimsical film, with Audley taking a starring role as the tax man and Birney in a cameo as a frog costumed waiter.

It relies on gags, surreal fantasies and a mix of deadpan and crass humor.

An authoritarian state in the near future, 2035, taxes the population for its dreams. It uses dream auditors to figure out how much each person is taxed. One of these American government auditors is the mild-mannered bachelor bureaucrat James Preeble (Kentucker Audley). He's assigned to check-out the dreams of the elderly cheery recluse eccentric Bella (Penny Fuller), who lives alone in the sticks in a remote farmhouse. He discovers that she has not upgraded to the new automated reporting system and he has over 2,000 VHS-like tapes of her dreams never viewed before that he must assess. The former widowed artist insists he stay over in her house while working, and lets him use the spare room where she keeps her piano playing pet turtle in, who's named Sugar Baby.

While James gets into Bella's early dreams, he views her as a sexy young girl (played by Grace Glowicki), and that inspires some playful moments where he yearns for sex. We also learn that sponsors place ads in the dreams that are taxed, but Bella and her late husband have installed some low-tech in her dreams so the ads are not taxed (the point being corporations also find ways to evade in a big-time way taxes).

Comic moments are derived from James' cravings for fast food fried chicken, so heavily advertised in the outside world that his comical buddy (Linas Phillips) delivers it to him while he's on the job knowing how much that treat means to him.

The taxman gets booted from the house when Bella's craven son Peter (Reed Birney) shows up and shows no love for the bureaucrat poking around mom's dreams and getting her to reveal how she cheats on the taxes.

It's a wacky mind-blowing cult film, not for all tastes but hit my sweet spot,  as I never became turned off when it becomes too grating.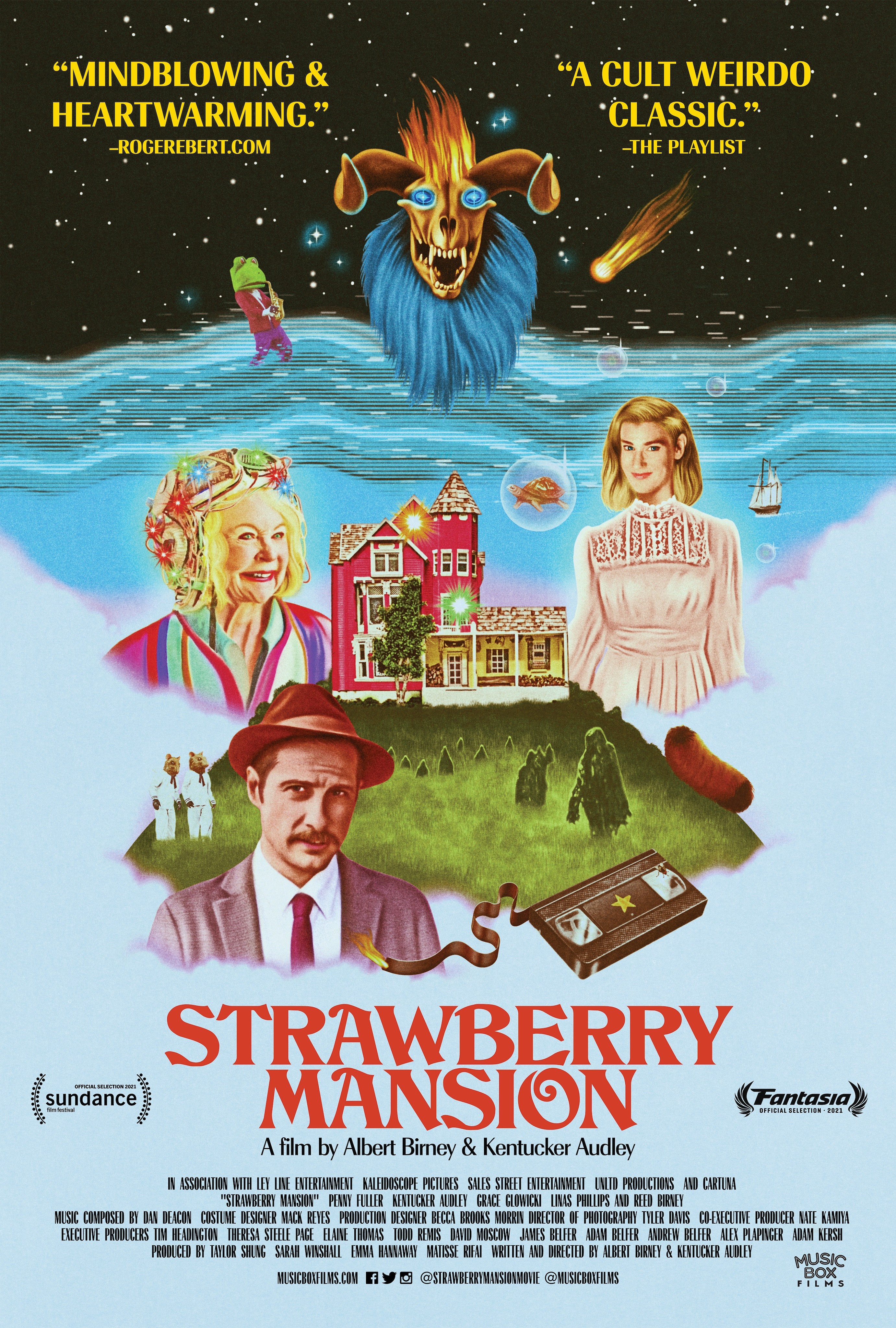 REVIEWED ON 2/26/2022  GRADE: B