STORY AVE
(director/writer: Aristotle Torres; screenwriter: Bonsu Thompson; cinematographer: Eric Branco; editor: Jasmin Way; music: Pierre Charles; cast: Asante Blackk (Kadir Grayson), Luis Guzmán (Luis Torres), Alex Hibbert (Moe Hernandez), Melvin Gregg (Sean 'Skemes' Hernandez), Coral Peña (Gloria Sanchez), Cassandra Freeman (Olivia Grayson); Runtime: 94; MPAA Rating: NR; producers: Lizzie Shapiro, Datari Turner, Jamie Foxx, Aristotle Torres; Foxhole Entertainment; 2023)
"Though not a fresh story it's a touching one dealing with loss and grief in the mean streets of the Bronx."
Reviewed by Dennis Schwartz

Aristotle Torres' well-executed debut film was first a short story then developed at the Sundance labs. Though not a fresh story it's a touching one dealing with loss and grief in the mean streets of the Bronx. It's written with insights into its characters by Bonsu Thompson, and it points out that for some minority youths there's little opportunity for them in their limited communities.

The Bronx teenager Kadir Grayson (Asante Blackk), a graffiti artist, is grieving after the loss of his disabled with cerebral palsy younger brother. After running away from his bad home situation because he didn't feel wanted by his mother and her boyfriend, he takes up with a local graffiti gang who tag their 'hood.

The confused Kadir, torn between art and destruction, holds up the MTA conductor Luis Torres (Luis Guzmán) with a gun. When the robbery attempt fails, Luis buys the gun off Kadir and invites him to dinner. Luis sees something in Kadir that's worth saving and becomes his mentor. Luis lost a son and becomes a surrogate father to Kadir, as they form a tight bond despite some conflicts over parenting.

Both characters fuel the coming-of-age story that's set on the hip-hop pulsating Bronx streets, as it grows into a warm story that is rich emotionally for the scared and lonely youth fighting off a sense of hopelessness and the middle-aged stranger father-figure in need of feeling alive and useful again by trying to save someone who could have been his real son.

It played at SXSW.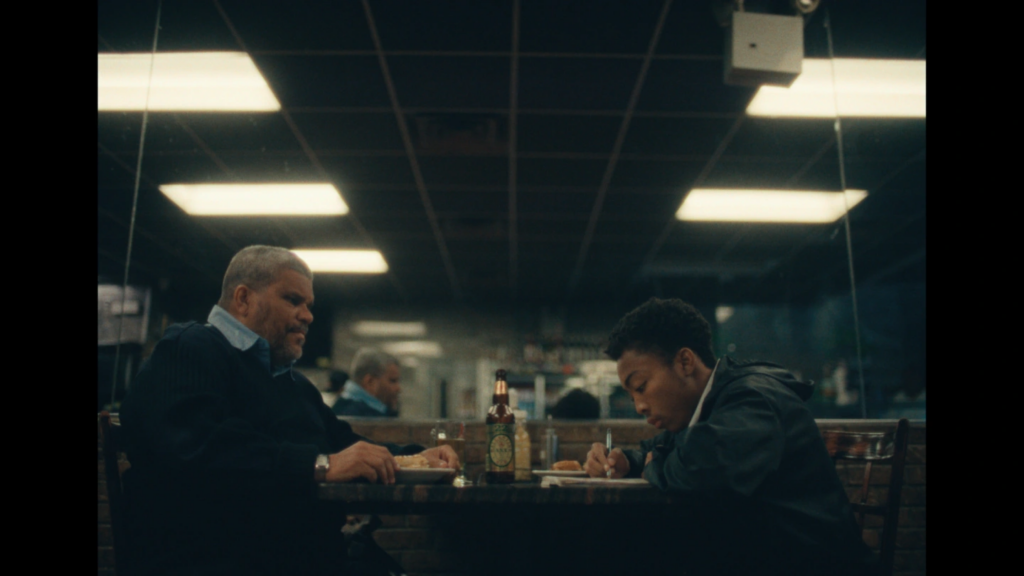 REVIEWED ON 4/1/2023  GRADE: B