STAY AWAKE
(director/writer: Jamie Sisley; cinematographer: Alejandro Mejia; editor: Alan Canant; music: Ben Sollee; cast: Wyatt Oleff (Ethan), Fin Argus (Derek), Cree Cicchino (Melanie), Chrissy Metz (Michelle), Albert Jones (Dennis), Quinn McColgan (Ashley); Runtime: 93; MPAA Rating: NR; producers: Kelly Thomas/Eric Schultze/David Arienello/Shrihari Sathe; A Mar Vista Release; 2022)
"A serious film on the dangers of drug addiction."
Reviewed by Dennis Schwartz

First-time feature writer-director Jamie Sisley gives us a serious film on the dangers of drug addiction in this provocative indie drama. It's set in an unnamed small town in rural Virginia. It's based on the critically-acclaimed short film of the same name.

The brothers Ethan (Wyatt Oleff) and the older Derek (Fin Argus) are concerned by their obese mom Michelle's (Chrissy Metz) terrible opioid addiction.

Derek works in a bowling alley, putting off his TV acting ambitions to help mom, while the high school senior brother Ethan offers tough love as he urges mom to kick her habit and applies to an out-of-town Ivy League college to get out of her depressing hold on the family and try to become a writer. Though mom feels ashamed of herself, she doesn't have the strength to kick the habit.

It's a low-key drama that offers a realistic look at the problem many ordinary folks are having with drug addiction, but doesn't tell us how to beat the habit.

The title is derived as the brothers try to keep mom awake by singing songs to her.

It played at the Berlin International Film Festival.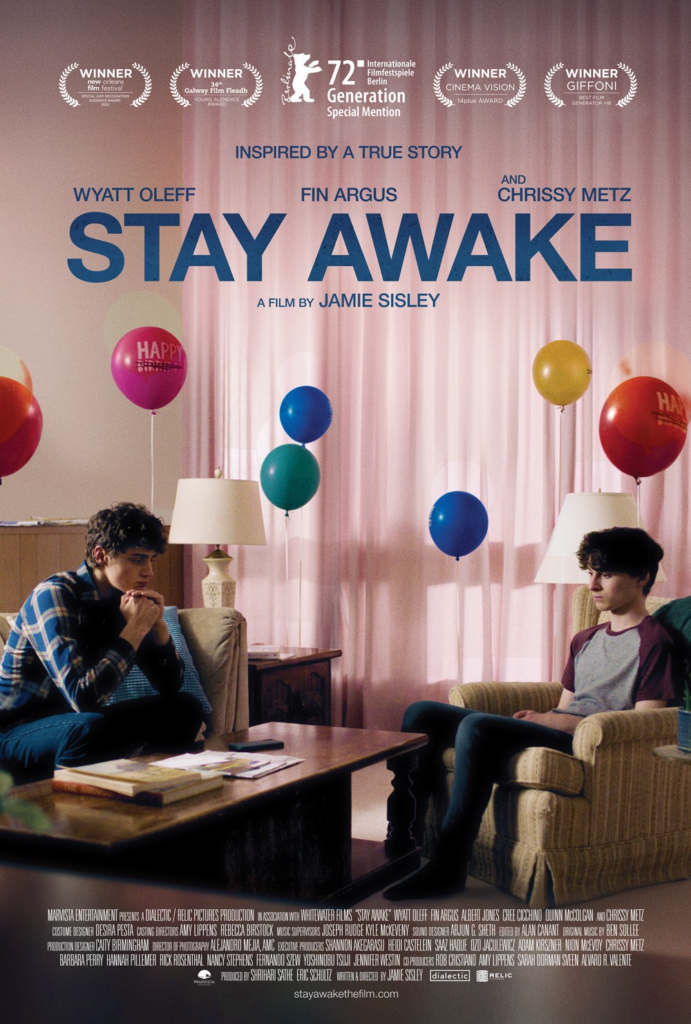 REVIEWED ON 5/17/2023  GRADE: B-