STAR IN THE DUST
(director: Charles Haas; screenwriters: Oscar Brodney/based on the novel "Law Man" by Lee Leighton; cinematographer: John L. Russell Jr.; editor: Ray Snyder; music: Frank Skinner; cast:John Agar (Sheriff Bill Jorden), Mamie Van Doren  (Ellen Ballard), Richard Boone (Sam Hall), James Gleason (Orval Jones), Randy Stuart (Nan Hogan), Stuart Randall (Jess Ryman), Harry Morgan (Lew Hogan), Paul Fix (Mike MacNamara), Leif Erickson  (George Ballard), Coleen Gray (Nellie Mason), Robert Osterloh (Rigdon); Runtime: 80; MPAA Rating: NR; producer; Albert Zugsmith: Universal-International Pictures; 1956)
"A solid B Western."
Reviewed by Dennis Schwartz

A solid B Western, inspired by High Noon (1953), directed in his feature film debut by Charles Haas ("Wild Heritage"/"The Beat Generation"). It's based on the 1953 novel "Law Man" by Lee Leighton. The tense screenplay is by Oscar Brodney.

In the late 1800s, in the western town of Gunlock, the hired gunslinger Sam Hall (Richard Boone) has murdered three farmers on orders from the cattlemen's association so they can acquire more grazing land. Sam is scheduled to be hanged at sundown. Sheriff Bill Jorden (John Agar) is in a tight spot, left alone and the telegraph wires cut so he can't get help, he must stop the farmers from lynching his prisoner and the ranchers from freeing him.

A group of farmers come to town to lynch him before the cattlemen and his girlfriend Nellie Mason (Coleen Gray ) can free him.

When the angry farmers come to town, Bill tries to reason with them to allow the law to have a chance to work. On the morning of the hanging, Jorden threatens to shoot the prisoner himself if anyone tries to stop the hanging. But the enraged ranchers set the gallows on fire. What follows is a gun battle between the farmers and ranchers.

The result has the killer hanged by the law and the cattlemen arrested.

The chief villain is the banker (Leif Erickson), whose niece (Mamie Van Doren) is engaged to the sheriff.

There's an appearance  by Clint Eastwood, as ranch hand Tom.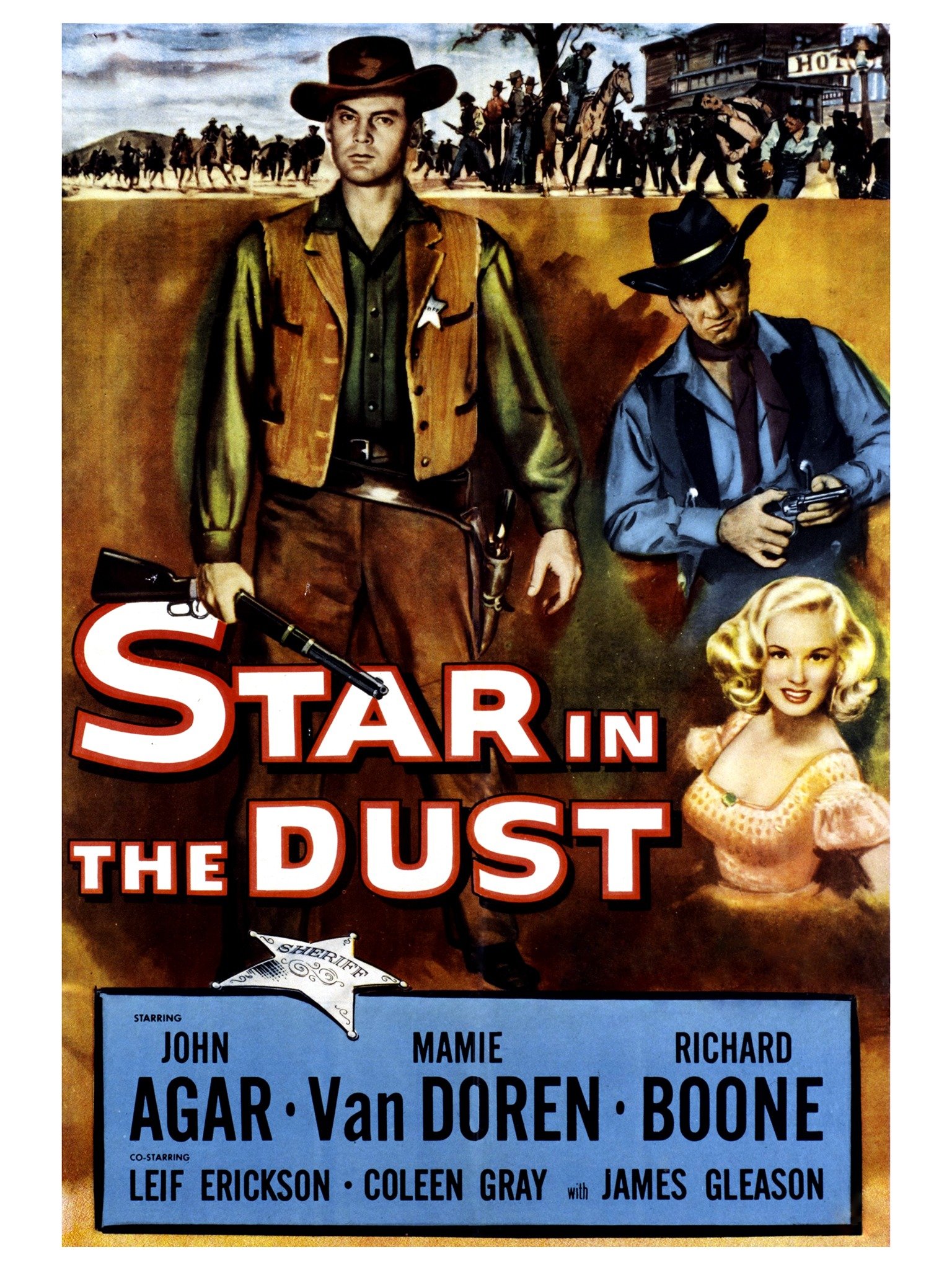 REVIEWED ON 3/30/2022 GRADE: B